Found My Fitness Podcast is a popular fitness show, and it's no wonder why. This informative podcast shares beneficial information on health topics ranging from diet and exercise to gut microbiome and supplementation. According to Spotify's data, there's more than 44% year-over-year growth in wellness playlist streams in 2022.
As an avid listener of this particular podcast, I can attest firsthand to its informative yet entertaining content that keeps me coming back for more. If you're looking for a great fitness podcast, then Found My Fitness is worth checking out. Read on to find out why! 
What Found My Fitness Podcast Is All About?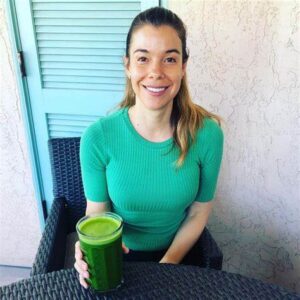 Found My Fitness podcast dives into the scientific aspects of health, nutrition, aging, and fitness. Hosted by biomedical scientist and researcher Dr. Rhonda Patrick. This show provides an in-depth look at the science behind how our bodies work and how to care for them. 
Dr. Patrick is a passionate health and welfare expert who strives to help people achieve longevity and optimal health. Through the podcast, she shares the latest scientific research on nutrition, aging, and disease prevention. She covers topics such as how fitness can treat depression, wellness during pregnancy, gut microbiome exploration, genetics/epigenetics, cellular biology and more.
In addition to her solo episodes, she also interviews various specialists to offer her audience diverse perspectives on well-being and fitness. Each episode deeply analyses the latest research with an open mind toward different standpoints from alternative medicine traditions and traditional Western approaches. Dr. Patrick is committed to helping people make informed decisions to improve their quality of life and overall health.
You can find Found My Fitness podcast on Apple Podcasts, Stitcher or Spotify. And even on her website. 
What Do I Like About The Podcast?
Found My Fitness is an educational podcast that delves into the science behind exercise and nutrition. And since it is hosted by a Ph.D. holder, expect an extensive review of our body's biology and physiology when it is under stress from exercise.
You will learn about how different systems in the body work together to produce the results we seek during exercise, such as increased endurance and muscle growth. The podcast goes beyond general health and fitness advice. Furthermore, it gives listeners a comprehensive understanding of the body's inner workings and how to maximize the benefits of keeping fit.
Dr. Rhonda Patrick is an expert in helping people optimize their physical and mental health. She has a profound knowledge of cutting-edge research on topics like lengthening our life and improving athletes' performance.
She is great at breaking down complex scientific concepts and turning them into practical strategies that are easy to comprehend. Therefore, making it easy to learn and implement the learnings. With Dr. Patrick's help, you can make sense of the big concepts and apply them to your life.
With this podcast, listeners can take control of their bodies and unlock their potential for health and fitness.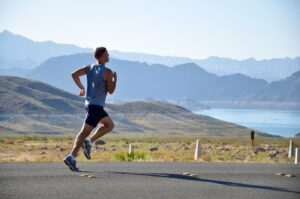 Important Takeaways From Found My Fitness Podcast
Health is a Journey: Health is an ongoing journey of self-discovery rather than a destination. Take a holistic approach to health and well-being.
Understand Your Own Biochemistry: Take an active role in understanding how your biochemistry works. The podcast emphasizes how the environment, lifestyle, and genetics shape one's health.
Diet and Nutrition: Prioritize whole-foods-based nutrition. And ensure a diet rich in nutrients, antioxidants, and essential vitamins and minerals.
Supplementation: Consider supplementing your diet with vitamins and minerals to support your overall health and wellness.
Exercise: Incorporate movement into your daily routine, as it is vital for physical and mental health.
Stress Management: Develop stress management strategies to support your overall health. And this includes using mindfulness-based practices, such as yoga and meditation.
Sleep: Get adequate sleep for optimal health, and have a consistent sleep schedule and healthy sleep hygiene habits.
Mental Health: Focus on your mental health and techniques to improve resilience. Enhance self-compassion, and reduce stress and anxiety.

 

What Do I Dislike?
My issue with the Find My Fitness podcast is that the host speaks too fast. Dr. Patrick explains complex topics and assumes the listener is well-versed in the subject matter. For an average person, it can be challenging to keep up. Instead, I think the host should slow down and explain topics more clearly so everyone can understand and benefit from the podcast. Not only would this make the podcast more convenient, but it would also allow her to provide a more thorough analysis of the topics she covers.
Driving while trying to listen to a podcast with terrible sound quality can be a very unpleasant experience. The sound quality can range from barely audible to so loud, making it difficult to focus on the audio. And this can also be especially dangerous while driving as it can distract the driver. To make the listening experience more pleasant, it is vital to ensure that the audio is clear and consistent in terms of volume and clarity. 
Found My Fitness Podcast: Bottom Line
My verdict on the Found My Fitness podcast is highly recommendable. It's clearly one of the best fitness podcasts out there, providing an in-depth look into exercise science and nutrition advice from an expert perspective. The show also offers timely interviews with top experts on various health-related topics, making it well worth a listen for anyone looking to stay fit and healthy. I strongly suggest giving this podcast a try. And your body will thank you!
If you're looking to take your mental health and fitness journey even further, check out this related post that provides invaluable insight into success and living a healthier lifestyle.