Invisibilia, NPR's science podcast, explores the invisible forces that shape human behavior. Humans are subject to many external and internal influences, such as genetics, culture, and personal experiences. On this groundbreaking podcast series, hosts investigate these hidden driving forces behind how our minds work—and why humans behave the way they do.
If you're looking for an intellectually stimulating yet entertaining audio experience that will give you a greater understanding of yourself and others, then read on to find out why Invisibilia is one podcast worth listening to! 
What Invisibilia Podcast Tackles?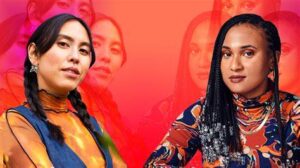 Invisibilia is a popular podcast that explores the ideas, beliefs, assumptions, and emotions that shape human behavior. As the title means, it looks at the invisible things that affect our thinking and acting. Kia Miakka Natisse and Yowei Shaw host the program. Previous seasons were hosted by Lulu Miller, Alix Spiegel, and Hanna Rosin.
The show examines topics such as how fear can be contagious or why people are so captivated by stories about transformation. Invisibilia aims to understand better how the science of emotion, thought, and behavior interacts with our daily lives. Presenting tangible examples from real people's lives helps listeners consider the unseen power forces can have on our existence.
The podcast also features interviews with experts in fields such as neurology, anthropology, philosophy, and economics who bring their unique insights on various topics discussed throughout the podcast series.  You can listen to Invisibilia on NPR's website or through any major audio streaming service like Apple Podcasts or Spotify. 
What's Interesting About The Podcast?
Invisibilia is a podcast that explores supernatural forces in our everyday lives. It looks at how thoughts, emotions, and even hatred can mold our behavior without us realizing it. Through stories from real people, Invisibilia helps listeners understand how these invisible forces are at play in their lives. The show also encourages its audience to think about ways to better manage or respond to these unseen influences. 
People are drawn to this podcast because of its engaging hosts who have an infectious enthusiasm for their subject matter. With years of experience producing investigative journalism pieces for NPR, they bring a unique blend of insightfulness and humor to their stories. They take complex scientific concepts and break them down into digestible conversations that make them easy to understand.
The show's topics also capture listeners' imaginations with thought-provoking discussions on how our biases affect our relationships with others. Or how difficult it can be for some people to change ingrained habits regardless of how much they try. By looking at these issues from different angles, the podcast provides compelling perspectives on everyday problems we all face in life.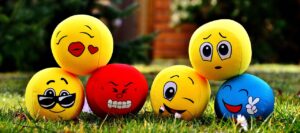 Overall, listeners appreciate Invisibilia's ability to combine science, storytelling, and humor into an enjoyable listening experience. And it leaves them wanting more in each episode! It offers something fresh compared to other podcasts out there, making it worth tuning in every week if you're curious about understanding yourself better or learning more about human behavior from an academic perspective. 
Key Takeaways From Invisibilia Podcast
Recognize the power of our thoughts and beliefs. In the podcast, various stories are shared about how our thoughts and ideas can shape our reality in powerful ways.

Find strength and resilience in the face of adversity. Some people have overcome incredible odds and succeeded in their lives. We all can be resilient and find strength in the face of adversity.

Cultivate empathy. Some individuals have found success despite their circumstances or difficult life experiences. It's essential to develop compassion for others and to recognize the struggles of those around us.

Acknowledge our power. Several stories are shared about people who have made positive changes and found success despite their circumstances. We all have the potential to make a difference in our own lives and the lives of others.

Embrace uncertainty. People find success despite the uncertainty of their situations. It's important to embrace uncertainty and find comfort in the unknown.

What's Concern Me About The Show?
The screaming in the episode felt like it was included as a last-minute attempt to add filler. It was incredibly distracting and had no real purpose other than to increase the episode's runtime. Furthermore, it seemed out of place with the overall plot and tone of the show, making it even more jarring and detracting from its quality.
It could be suggested that the podcast producers could have chosen a different sound effect, as this may have been more effective in creating the desired atmosphere. And include more context or background information.
While the show features fascinating stories about psychology, science, and culture, it lacks some of the charms that the former hosts brought to it. Despite this loss, Invisibilia is still worth listening to, as many intriguing topics are discussed throughout each episode. From the power of imagination to how memory works. It may not be quite as captivating without its original hosts. But it is definitely worth checking out if you're looking for an intriguing podcast!
Final Thoughts On The Invisibilia Podcast
Invisibilia is one of the best science podcasts because it deeply delves into our most cherished beliefs, assumptions and behaviors. Through captivating interviews and compelling stories, listeners are encouraged to explore how human behavior shapes our lives. This podcast will leave you with a deeper appreciation for the complexities of human nature and inspire you to take action!
If you're a fan of this american style, you should definitely check out Serial Podcast, another product from NPR. It follows the same storytelling style.
Discover the power of invisible forces in your life by listening to the Invisibilia podcast now!