PlanBri Uncut Podcast Review If you are in your early 20s and looking for a podcast that talks about the challenges of navigating life during this stage, then the PlanBri Uncut Podcast is worth checking out. Brianna Chickenfry hosts the show, which covers various topics such as relationships, mental health, and life in a fun, raw, and exciting way.
This detailed review of the PlanBri Uncut podcast will provide a thorough overview of its content, format, and more, helping you determine if it's the perfect podcast.
A Glimpse of PlanBri Uncut Podcast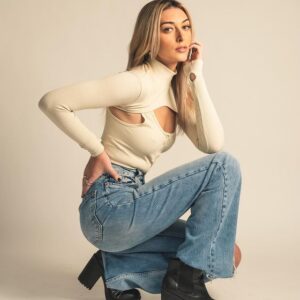 PlanBri Uncut is a popular podcast hosted by Brianna Chickenfry, a social media influencer known as the Dr. Phil of college advice. The podcast features unfiltered and authentic discussions on various topics, including relationships, friendships, life, mental health issues, partying, and more. Along with sharing her insane drunken recollections, Brianna also offers practical tips and advice to her young listeners, particularly those in their early 20s.
Since its launch three years ago, PlanBri Uncut has released 159 episodes, gaining a large following on platforms like Apple Podcasts, Spotify, and Google Podcasts.
The Elements That Make this Podcast Worth Listening to
Brianna is an engaging and natural conversationalist, exuding confidence in her conversation style that puts her guests at ease. This results in smooth discussions, making listeners feel welcomed and attached to the show. And this is a testament to her ability to engage her audience.
PlanBri Uncut Podcast is relatable and entertaining, thanks to the compelling stories the host and her guests shared. From personal experiences to discussions on serious topics and even moments of comedy, the podcast offers a dynamic mix of content that keeps listeners engaged and entertained. The natural chemistry between the host and guests adds to the show's relatability, making it a go-to source of entertainment for young listeners.

My 5 Favorite Episodes From PlanBri Uncut Podcast
Let's talk about the 5 best episodes of this podcast by Brianna.
Episode 124 : Learning to Love Yourself
In this episode of the podcast, the host dives deep into the root of body issues.The conversation then leads into a discussion about acne and body insecurities, followed by an exploration of the importance of male validation. The episode wraps up with the host addressing listener questions through voicemails and emails.
Episode 121 : Your 20's are not RomCom
In this episode, Brianna Chickenfry dives into a range of topics, starting with an intro, followed by a segment where she talks about messing things up. She then delves into the world of dating and jobs, before moving on to financials. Wanting to be 30 is explored, followed by a segment of voicemails.
Episode 9 : Mental Health, Figuring Your Shit Out with Ericka Nardini + Interview with Zachariah Porter
The episode is about mental health and includes a conversation with Erika Nardini and an interview with Zachariah Porter about DM diving. Erika Nardini is the CEO of Barstool Sports, a sports and pop culture media company. Zachariah Porter is interviewed about DM diving, which involves exploring underwater caves through scuba diving.
Episode 8 : Dropping Out of School, Homewreckers + Interview with Quinn Sullivan
The episode is about various topics including homewreckers, dropping out of school, and Quinn Sullivan's coming out experience. Quinn Sullivan is a guest on the show who shares his coming out story and gives advice to others going through the same experience.
Episode 6 : Going Back to School, Mental Health & Toxic Relationships + Interview with Ysabelle Wallace
In this episode of the podcast, the hosts discuss TikTok relationship drama and Brianna's diabetes scare. They also share a rant about going back to college. Later in the episode, there is an interview with Ysabelle Wallace where she shares her freshman year do's and don'ts and talks about mental health and toxic relationships. The episode also includes a segment called "Would You Rathers" and "DM Diving". It ends with a segment called "Say Less, Do More".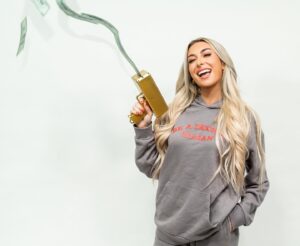 The Downside of This Podcast
The PlanBri Uncut Podcast covers different topics, but not all may appeal to all listeners. Some episodes may be more engaging and exciting than others. Political discussions or specific genres may differ from everyone's cup of tea and could result in disinterest.
Additionally, at times, the viewpoints presented by the host or guests could be considered inconsiderate by some listeners. The inconsistency in topic appeal may result in some listeners losing interest and is the main drawback of the podcast.
Final Thoughts On The PlanBri Uncut
The PlanBri Uncut Podcast covers a broad range of topics that can be both entertaining and thought-provoking. Some episodes are captivating, humorous, relatable, or fascinating, while others can be serious and engaging. It feels like conversing with your best friend about life, as there are moments of light-heartedness and introspection. The raw, unfiltered, and authentic discussions are the show's strengths. However, the podcast may have some drawbacks, such as specific topics only relatable to some listeners.
So why not try PlanBri Uncut Podcast and uncover your new go-to podcast today? Happy tuning in!