In our busy world, we can forget how crucial our mental well-being is. Our mental health affects every part of our lives, from our jobs and relationships to our overall happiness. That's why 'P.S.A. the Mental Health Podcast is so important. This podcast provides insightful conversations, expert advice, and heartfelt stories as a source of hope and help for those who may be struggling.
This review provides an overview of the podcast's background, introduces its host, highlights its unique features, identifies areas for improvement, and concludes with a final verdict on its overall impact.
A Glimpse On The P.S.A. The Mental Health Podcast
P.S.A the Mental Health Podcast is a podcast that caters to young, rebellious, and mental health-conscious millennials who are tired of conforming to society's toxic standards. It provides a safe space for listeners to learn and grow, even if they struggle with making healthy decisions and feel lost in life.
Originally starting as a blog inspired by the VH1 TV show "The Best Week Ever," P.S.A has since transformed into an experience interview-based podcast with over 200 episodes. Prodigy Sportive Attestations podcast features intellectual and humorous conversations that tackle various topics related to mental health. It combines mind-bending creativity with sound research, storytelling, and satire-style comedy that will make you both laugh and think at the same time.
In various episodes, the podcast dives into different topics to provide insights and guidance. For example, one episode explores the concept of generational curses and how individuals can break free from these patterns that often affect mental health. It delves into the mindset of success and draws insights from the classic book "Think and Grow Rich," offering principles that can benefit young millennial men in their personal and mental growth journey. Another episode focuses on thriving in uncertain times and discusses strategies for personal development and achieving success, even in challenging circumstances. The podcast also addresses the challenges faced by millennials and offers guidance on how to navigate chaos and make clear decisions for mental well-being.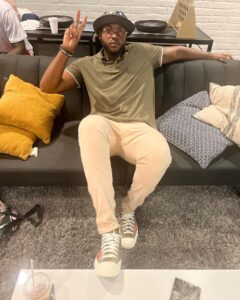 In short, the PSA The Mental Health Podcast is all about challenging societal norms and providing a fresh perspective on mental health. It aims to challenge your thoughts, beliefs, and actions.
ust a quick reminder, this podcast is meant for both educational and entertainment purposes. It's important to note that it's not a substitute for seeking professional help.
Who Is Izzy Baker
Izzy Baker is originally from St. Louis, now living in Houston, Texas. His personal experiences shape the show. His dedication to mental health is a central theme, stemming from his own experiences.
He is your podcast companion, offering guidance and compassion throughout each episode. Join him as he shares relatable stories and valuable insights, making complex topics more accessible.

What I Like About The Podcast
What I really like about the P.S.A the Mental Health Podcast is how they tackle the topic of mental health with such authenticity and humor. The host, Izzy, does a great job of weaving in his own experiences and viewpoint while also bringing in other voices and stories to offer different viewpoints. It's not just him talking at you – he really wants to provide value to his audience.
The intro and outro music are also fantastic, they set the tone for each episode. And tell ya, the intro gets me bopping my head. Speaking of tone, Izzy manages to talk about serious topics like mental health in a way that feels light-hearted and relatable. He doesn't shy away from discussing things that are usually avoided, which I find refreshing.
But don't get me wrong, it's not all jokes and laughter. Izzy still manages to bring in facts, relevant stories, and different perspectives to give us a well-rounded understanding of mental health issues. He ties them into our everyday lives so effortlessly that you can't help but relate.
By talking openly about mental health, this podcast helps reduce misconceptions and stigma surrounding it. It encourages those who are suffering to seek help and find support networks. And let me tell you, understanding the impact that mental health has on daily life is crucial for friends and loved ones too.
So if you're looking for a podcast that combines insightful discussions on mental health with an engaging host who knows how to make you feel comfortable and understood, then definitely tune in to P.S.A the Mental Health Podcast! You won't be disappointed!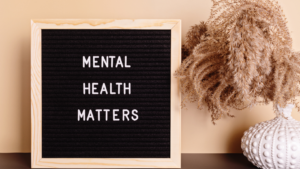 Aspects That Need Improvement
While the P.S.A the Mental Health Podcast undoubtedly offers valuable and insightful content, there appears to be room for improvement in enhancing the podcast's quality. One thing I noticed is that sometimes it seems like the volume level of the host's voice varies throughout some episodes. You know how sometimes you have to adjust your device's volume because their speaking is too quiet or too loud? Yeah, that can be a little annoying and disrupts the flow of listening.
Recent Episodes*
In this episode, they had a conversation with CEOMikey, who covers popular topics for millennials and is known as 'the funny guy.' They talked about societal norms and expectations that can prevent men from achieving personal growth and emotional well-being. Using the metaphor of a blooming flower, they discussed how societal constraints limit men's ability to bloom properly. The discussion focuses on the challenges Black men face due to these pressures.
Mikey thinks that some mental health advocates are not making the most of their platforms. They could do better. Plus, adverse mental health outcomes among men are also explored using academic studies as references such as "Men and Mental Health" by the UK's Mental Health Foundation." Additionally, they discussed various factors like empathy, emotional intelligence, physical activity, and healthy coping mechanisms that can help break free from social molds.
In this episode of "Industry Plant," former Reality Television Producer and Director Melody Murray discusses her journey from Hollywood to mental health education and therapy. She shares her personal experience of breaking free from addiction and abuse in her family through education. The conversation delves into severe mental health crises such as depression, anxiety, substance abuse, PTSD, childhood trauma and suicidal ideation with insights backed by research from reputable sources. The discussion challenges misconceptions surrounding these issues and explores the benefits of uprooting toxic traditions while also highlighting the importance of laughter in healing.
Join them for the 200th episode of P.S.A. the Mental Health Podcast, where we explore the theme of "Plan A" versus "Plan B". They'll share stories and lessons that echo the importance of being diligent and consistent with no way out or an alternative plan. Plus, they'll discuss how a Plan B can have mental health implications such as anxiety, stress, self-esteem issues, and decision fatigue.
The podcast challenges conventional thinking by exploring examples of not having a Plan B in various areas like careers, health, relationships, finances and climate change. Finally, they provide action plans for Plan A which includes clear goal setting, self-education networking resilience financial planning work-life balance regular self-assessment.
Join them for this episode where they talk to Courtney Elmer, CEO of The EffortLESS Life®, about thriving in chaos and turning trauma into triumph. They discuss the mental health challenges that often come with pursuing entrepreneurship and ways to overcome stress, anxiety, and burnout. Using scientific and spiritual perspectives, they explore how embracing uncertainty can lead to growth. Courtney shares her philosophy on setting boundaries and taking breaks as well as her metaphor of dormancy in both business and personal growth. This episode provides practical wisdom for anyone wanting to embark on their entrepreneurial journey while prioritizing mental health.
This episode features Australian-American entrepreneur James Swanwick, who advocates for an alcohol-free lifestyle. The conversation delves into mental health, self-improvement, and the challenges of quitting alcohol in a society that perpetuates drinking culture. James shares his personal journey of transformation and discusses the detrimental effects of alcohol on brain function, mental health disorders, and sleep quality. The episode also touches upon emotional expression and how society's rhetoric needs to change.
*at the time of writing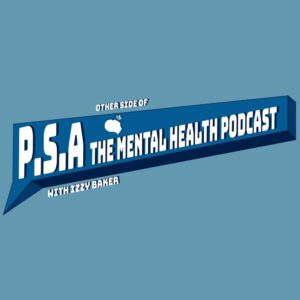 Overall Thoughts
If you're on the hunt for a podcast that tackles mental health and personal growth, "P.S.A. the Mental Health Podcast" is an absolute gem. Izzy Baker, the host, really knows his stuff and each episode is filled with useful tips and eye-opening insights.
Let me tell you, this podcast isn't just educational – it's like a ray of hope for those struggling with mental well-being and trying to better. It gives you guidance when you need it most and pumps you up with motivation. Plus this podcast creates a tight-knit community where we can all come together to chat about important topics.
Seriously folks, if you're a mental health conscious millennial who's sick of conforming to society's toxic standards. If you're looking for some inspiration in your life, give "P.S.A. the Mental Health Podcast" a listen ASAP! Trust me on this one – it's top-notch!