Sobriety is an important issue in our society today, with over 22 million Americans dealing with a substance use disorder as of 2022. This makes sobriety even more critical to discuss and bring awareness to. Listening to the best sobriety podcasts can be a great way to stay informed on the latest news and stories related to this subject. And one that we recommend is Recovery Happy Hour With Tricia Lewis.
Check out our review of Recovery Happy Hour. A podcast that provides inspiring stories from people who have overcome their addictions, helpful tips for staying sober, and much more. Find out how this podcast can help you pursue sobriety by reading our review!
Description Of The Recovery Happy Hour Podcast
The Recovery Happy Hour podcast is a celebration of stories of recovery from alcohol addiction and a gray area of alcohol abuse. Hosted by Tricia Lewis, the podcast interviews inspiring people in recovery. And these people have uplifting stories to share about how life doesn't stop when you quit drinking but instead can become even more exciting and fulfilling. 
Each episode dives into conversations that showcase the beauty of sobriety and remind us that it's worth celebrating. From facing challenges head-on to creating goals for themselves. These stories demonstrate how much stronger one can be after making such a difficult decision to quit drinking alcohol. And that there's light at the end of the tunnel. 
Each episode of the podcast includes a brief 10-minute discussion on topics such as comparison and avoiding alcohol during the holidays. Followed by an in-depth 45-minute interview exploring what life is like in recovery. 
Although this podcast ended in July 2021, hundreds of episodes are still available so listeners can continue tuning into these inspiring stories anytime they need motivation or support in their recovery journey.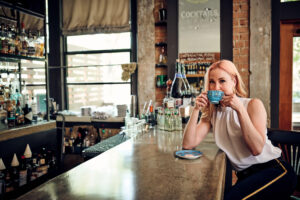 Who Is Tricia Lewis
Tricia Lewis was born a perfectionist, having an aptitude for success from a young age. She had the opportunity to pursue her career dreams and used drinking as a crutch to cope with emotions that seemed unmanageable. As her tolerance and dependence on alcohol grew, so did the consequences of it in her life. 
Things took a turn when Tricia's marriage ended abruptly in her mid-thirties. Drinking heavily every day became more of an addiction than ever before. Still, she was able to recognize the impacts this lifestyle would have on her future goals, such as expanding her business. After much reflection and determination, Tricia quit drinking in November 2016 and hasn't looked back. 
Tricia has been sober for 6 years and is continuing to achieve great success in her field while maintaining balance in all aspects of life. Despite facing some challenges, she remains strong-willed and committed to sobriety. Now she is committed to helping others break free of the addiction cycle through her podcast and other resources available on her website. 
Her journey toward recovery is one full of courage, resilience, and self-determination, which will undoubtedly continue even further into the future ahead. 
Reasons To Tune In To Recovery Happy Hour Podcast
The Recovery Happy Hour podcast is a great resource for anyone, regardless of their dependency to alcohol. This podcast offers thought-provoking and inspiring stories from people in recovery and those questioning their association with alcohol. With an open and honest approach to conversations about sobriety, the show encourages its listeners to embrace the joys of being sober instead of fearing or dreading it.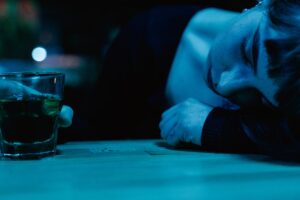 First off, the host herself is quite engaging and entertaining. Tricia has an authentic passion for helping others find freedom in sobriety. And this is evident through her warm interactions with guests on the show. Each episode features topics from relapse prevention strategies to mental health resources. While maintaining a casual atmosphere where no judgment is passed among participants or viewers alike. 
One thing that stands out about Recovery Happy Hour is its emphasis on celebrating successes in sobriety. Every guest shares their story, which helps create a sense of unity between those who have achieved long-term success in recovery and newbies still learning to navigate life without alcohol use disorder (AUD). It allows for real connections between people who can relate emotionally and practically based on shared experiences pertaining to AUD or other substance abuse issues they may be facing personally. 
Finally, there's something special about hearing real stories from members living successful lives without relying on substances like drugs or alcohol – especially when many assume such accomplishments are impossible without them! 
Key Takeaways From The Show Of Tricia Lewis
There Is No Shame in Seeking Help: Talk about your struggles with alcohol. And seek the help you need to stay sober.

 Sobriety Is Worth Celebrating: Recognize the progress they are making.

Life Doesn't Stop When You Stop Drinking: Live a life full of meaningful conversations and experiences without alcohol.

Sobriety Is a Journey: Recovery is not a linear process, and there will be ups and downs. Remember that progress, not perfection, is the goal.

Sobriety Is a Choice: It is a choice that everyone needs to make for themselves. Make an informed decision about your drinking and take ownership of your sobriety journey. 

The Cons Of The Podcast
The reviews of the Recovery Happy Hour Podcast point out some of the potential. The first critique is that harm reduction does not equate to sobriety. While harm reduction does include reducing the harm of substance use, it does not necessarily lead to abstinence. This means that people may continue to experience the negative consequences of substance use, such as health problems, financial difficulties, and other issues. 
It could lead some people to believe that it is a suitable alternative to abstinence. This could be a dangerous assumption, as people may not realize the potential consequences of using substances, even in moderation. 
Verdict On One Of The Best Sobriety Podcasts
The Recovery Happy Hour podcast is an incredible resource for anyone looking to find or maintain sobriety. It offers inspirational stories, advice, and guidance from those who have been there. With Tricia's encouragement and support, you can be sure that your recovery journey won't be made alone. 
Don't let the fear of missing out prevent you from achieving your recovery goals! The Recovery Happy Hour podcast provides consistent motivation and a supportive community to help you on your journey. Don't wait any longer – listen now or risk never knowing the power of recovery!