For those on the path to sobriety, Shane Ramer offers a beacon of hope and companionship. His podcast, That Sober Guy, is a space where individuals can share their stories, learn new strategies, and support each other. With his help, individuals can create healthy habits and build a strong foundation for their ongoing recovery.
Take the first step to recovery and unlock your potential with the That Sober Guy podcast. Read our review to learn how Shane can help you on your journey and get the support you need to stay on track.
That Sober Guy Podcast Summary
The That Sober Guy Podcast, created by Shane Ramer, is dedicated to helping people take control of their lives and break free from the shackles of substance abuse. 
It features interviews with celebrities and everyday individuals who have personally experienced addiction or felt its effects. This podcast provides inspiring stories that offer hope for a better future. 
This podcast encourages listeners to lead purposeful lives in their relationships and communities. Discussions range from how to quit drinking to advise about maintaining positive habits after recovery. It is an encouraging voice for those looking for support throughout their journey of becoming sober and living without substances. 
Shane's passion for helping others is evident in each episode as he shares his story with his guests. He aims to inspire others so they can realize the benefits of a healthy, sober lifestyle. Like improved mental clarity, more energy, deeper relationships, and meaningful experiences without relying on drugs or alcohol as coping mechanisms.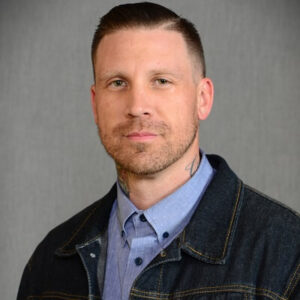 Who Is Shane Ramer
Shane Ramer is a man who has faced substance abuse and addiction for 17 years. He started using alcohol and drugs at age 15, simply as something fun to do with his friends. Over time, his use of these substances worsened until he struggled with an addiction that had taken control over him. 
In September 2013, Shane took a stand against his demons and entered a 30-day rehabilitation program to finally get clean and sober. Since then, he has been on the path toward recovery by attending support groups, counseling sessions, AA meetings, and more. 
With a dedication to staying away from drugs and alcohol, Shane is proving that anyone can make positive changes in their life if they dare to seek help when needed. No matter their age or length of addiction. 
In 2014, Shane started the podcast That Sober Guy (TSG) to share his recovery story while giving other individuals with substance use disorders a platform to tell their stories. Today TSG is one of the best sobriety podcasts, with millions of downloads across multiple continents.
Why You Should Listen To The That Sober Guy Podcast
That Sober Guy is a must-listen podcast for anyone who has faced addiction or is recovering. The host, Shane Ramer, brings an authentic and honest approach to his conversations with guests. He draws from over 9 years of personal sobriety experience and gives no-nonsense advice that resonates with many listeners. 
The topics covered on That Sober Guy range from dealing with anger and shame to building self-discipline and honesty. Shane's interviews feature famous athletes, musicians, pastors, and nonfamous people. And this helps create an inclusive atmosphere while providing valuable insights into different recovery paths. 
Shane's engaging style makes it easy to relate to the stories shared by his guests. This relatability allows listeners to feel connected even when they may be struggling alone in their own journeys toward sobriety. In addition, the wide variety of topics makes it easier for those seeking guidance or comfort to find something relevant within each episode.
Whether you are looking for tips on staying sober during holidays or want someone else's story about getting through tough times without using substances. The resources available on That Sober Guy is an extraordinary support during difficult moments in recovery. 
Key Point To Remember From Shane Ramer
Make Long-Term Changes: Make long-term changes in their lives to ensure their sobriety. Develop new habits and routines to help maintain a healthier lifestyle.
Know Your Triggers: Be aware of your triggers and avoid them as much as possible. Be mindful of situations and people that could potentially lead to relapse.
Seek Support: Reach out to family, friends, and professionals for help. Have a strong support system that can provide guidance and encouragement.
Find Your Purpose: Discover your purpose in life. Pursue meaningful activities and create goals to help you stay sober and achieve a sense of satisfaction.
Be Kind to Yourself: Be patient and gentle with yourself during the recovery process, and understand that mistakes will happen. Be forgiving and keep striving toward your goals. 

What Draws Negative Reviews
The main critique of the That Sober Guy podcast is that it can sometimes be preachy. Listeners often feel as if they are sitting in a church sermon rather than a podcast, which can be off-putting and make the content less accessible. 
Additionally, many people have expressed frustration with the lack of organization in the podcast. They claim that some episodes often contain too much rambling and insufficient helpful information. The advice is often heartfelt, but the lack of structure makes it difficult for listeners to follow the conversation. 
Wrapping Up The That Sober Guy Podcast Review
We highly recommend the That Sobery Guy podcast for anyone looking to find inspiration, hope, and encouragement in their sobriety journey. Shane's honest and authentic approach to his story makes it easy to connect with him and learn from his experiences. His thoughtful interviews with other individuals who have overcome addiction provide a unique perspective on the struggles of staying sober. Whether you're just beginning your journey or are further down the road, this podcast will give you insight into how to make sobriety part of your life. 
Click the "Listen Now" button below to start listening to The Sober Guy podcast and gain a practical sense of sobriety. Share this review with someone you think will benefit from it!