The Art of Charm Podcast, hosted by Johnny and AJ, is a rising star in the self-help podcast genre, with over 500 million downloads and counting. This dynamic duo has been changing lives and inspiring listeners. And this is thanks to their unique blend of advice, tips, and tactics for becoming the best version of yourself. 
Whether you're looking to improve your career, relationships, or overall happiness, The Art of Charm is the perfect podcast to help you. Read on to discover why this is the best self-help podcast out there. What makes the podcast truly special, and why it continues to attract new listeners every day?
What The Podcast Of Art Of Charm Is All About?
The Art Of Charm Podcast is a weekly show that offers insight and advice on building confidence, overcoming fear, and achieving success. The podcast hosted by Johnny and AJ focuses on helping people become the best versions of themselves in all aspects of life. It has been on air since 2008 and airs every Wednesday. 
The podcast invites inspiring guests each week to share their stories of success and personal growth. Guests have ranged from entrepreneurs, athletes, and authors to leaders in various industries. Johnny and AJ dive into each guest's story and offer tips and advice on how to replicate the same success in one's life. 
The podcast also covers topics such as relationships, social dynamics, and personal development. And each episode is designed to help people become more successful, confident, and attractive. 
Listeners can tune in to the Art Of Charm podcast on iTunes, Spotify, Stitcher, and other podcast platforms. The podcast also has a website that provides additional resources, details about upcoming events, and access to the show's merchandise. With over 700 episodes and millions of downloads, the Art Of Charm podcast has become one of the most popular personal development podcasts. 
What Happened To The Art Of Charm?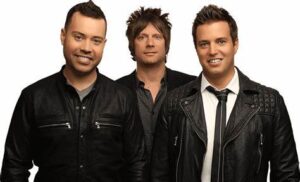 From 2008-2018, The Art of Charm was managed and produced by its founders, Jordan Harbinger and AJ Harbinger. 
Jordan Harbinger left The Art of Charm podcast in 2018 after 11 years as co-host. He left because he felt the podcast had become too corporate and had lost its original focus on personal development and relationships. He also wanted to focus more on his own business and projects. After his departure, the podcast is now hosted by Johnny and AJ.
Why The Podcast Is Worth Listening To?
The Art of Charm podcast is a top-rated self-help podcast that has been helping people learn how to better relate to others and get the most out of their lives for over a decade. Johnny and AJ provide listeners with valuable advice on networking, relationships, and personal growth. 
The podcast's primary goal is to help listeners become more effective communicators and to develop the skills necessary to form strong relationships. Whether you're looking to increase your networking potential, build strong relationships with colleagues, or even become a better conversationalist, the Art of Charm Podcast can help. 
The podcast stands out from other self-help podcasts because of its practical advice that people can actually use. Every episode features interviews with successful professionals, entrepreneurs, and influencers. And these individuals share their inspiring stories and provide helpful insights into personal development, relationships, and networking. The podcast also features in-depth conversations with experts on communication, leadership, and more. 
The show can also contribute to career success. By learning the tips and techniques discussed on the podcast, listeners can gain an edge in the competitive job market. The Art Of Charm Podcast can also help develop the skills and confidence necessary to negotiate job offers and promotions. 
In addition to the career benefits, the pod can also help develop healthier, more meaningful relationships in their everyday lives. By understanding the psychology of relationships, listeners can learn how to interact with others in more positive and productive ways.
Important Takeaways From The Art Of Charm Podcast
Be Open-Minded:

Have an open mind to maximize the potential for personal growth and success.

Practice Self-Awareness:

Take the time to reflect and become more aware of your emotions and thoughts. This can help them better understand their motivations and make better decisions.

Speak Confidently:

Use one's voice to express ideas and opinions and speak out loud to become more comfortable and confident with public speaking.

Develop Connections:

Connect with others, build trust, and cultivate relationships with people who can provide valuable advice and support.

Stay Positive:

Focus on your goals and stay motivated to achieve them. Develop an optimistic outlook to keep on track and reach their desired outcomes.

Are There Some Negative Aspects Of The Podcast?
The Art Of Charm Podcast has been around for a few years and is a popular podcast for those wanting to improve themselves. However, there are some areas of the podcast that can be refined. 
First, the episodes often feel overly long. Some of the topics covered are interesting, but they tend to be dragged out and could be condensed into shorter episodes. Additionally, the podcast can be repetitive, with the hosts often talking in circles. As a result, the podcast can feel tedious and uninteresting at times. 
Second, the sound quality can be a little poor at times. The sound is often muffled, making it difficult to understand what is being said. The editing of the podcast can be rather sloppy. There are often technical difficulties, such as audio cutting in and out, which can disrupt the listening experience. 
Last, the topics that are covered can be relatively limited. The podcast tends to focus on a few core topics, which can make it feel like the content is not very diverse.
The Art Of Charm Podcast has potential, but some areas need to be changed. With better editing, more diverse topics, and shorter episodes, the podcast could become more engaging and enjoyable for its audience.
Conclusion On The Art Of Charm Podcast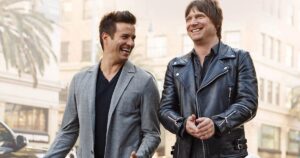 Regardless of the negative reviews, the Art Of Charm Podcast is still a great resource for people looking to improve their relationships and themselves. Hosts Johnny and Aj are passionate about sharing helpful tips to help their audience. By listening to this podcast, you'll gain insight into how to become more successful in your personal and professional life.
If you're interested in learning more, why not give it a listen? You never know what gems of wisdom await! And if you want even more tips on improving yourself, check out this self-help podcast related to personal development.
Thanks for taking the time to read this review. We hope it helps inform your decision whether or not Art Of Charm Podcast is right for you. Good luck on your journey toward becoming a better person!