Welcome to our review of The FitCast podcast. This podcast offers a great way to stay informed on the latest fitness and nutrition topics and get motivated with inspiring interviews from some of the top experts in this field. Whether you're just beginning your journey to a healthier lifestyle or seeking advice on taking your athletic performance to the next level. The podcast provides tips and strategies for everyone!
We hope that by reading through this review, you will gain a sense of what makes The FitCast such a fantastic resource. So don't wait any longer. Continue reading and see why so many people have turned to The FitCast for their fitness and nutrition needs!  
Overview On The FitCast Podcast
The FitCast: Fitness and Nutrition Podcast is a popular weekly podcast that has been running since 2006. Hosted by qualified health science professional and certified strength and conditioning coach Kevin Larrabee. Each episode of The FitCast focuses on topics related to fitness and nutrition.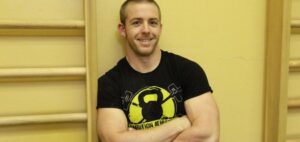 The podcast is about helping people become better versions of themselves through good health, sustenance, and overall lifestyle. It covers topics such as sports nutrition, biofeedback and other ways to track progress, and strength training techniques. The FitCast also offers advice on how best to integrate healthy habits into our daily lives and stress management tips. 
Kevin regularly interviews experts in exercise physiology, nutrition science, strength training, weight loss strategies, lifestyle medicine, sports performance enhancement, and more. And they offer unique perspectives on a range of wellness issues. 
By providing listeners with access to research-backed information from some of the world's top specialists in these fields, FitCast helps its audience make informed decisions about their health. Without navigating complex scientific jargon or marketing claims. 
The FitCast podcast is a helpful and awe-inspiring show that is typically around 45 minutes to an hour in length per episode. 
What Do I Like About The Podcast?
With more than 120,000 subscribers, the FitCast podcast is a top-rated series offering engaging health and fitness information. 
Each week brings a new episode packed with topics that may provide insight into aspects you hadn't considered before. The podcast offers up-to-date information on recent developments in the field of fitness, plus insights into factors that impact training and overall wellness. 
Host Kevin Larrabee is known for his extensive knowledge in the field. He completed an internship with NSCA, worked as a pro trainer at Boston Sports Club, and is currently at Mike Boyle Strength and Conditioning. 
Adding to that. The show's host is incredibly personable and can make conversation with guests feel like catching up with old friends. This relaxed atmosphere allows for a deeper level of discussion, as guests are comfortable and inspired to share more intimate details than they would in a formal setting. As a result, this show has featured some truly great conversations that offer listeners a significant appreciation for various topics.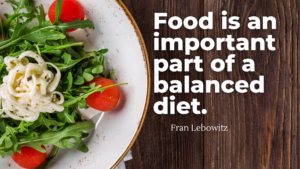 Last but not least. The audio quality of the podcast is consistently impressive. No matter who the guests are, each episode always sounds great, even when recorded live in a larger setting among a group of people. This speaks to the team's dedication to the podcast to ensure that each episode is as enjoyable as possible for its listeners. 
A Few Important Takeaways From The FitCast Podcast
Find Your Fitness Groove: It's not just about working out – it's about finding the routine and activities you enjoy and making them part of your lifestyle. Find something you like, get creative, and stay committed!
Nourish Yourself: Eating right is essential for leading an active life. Learn how to make nutritious meals that fuel your body without sacrificing flavor or enjoyment.
Exercise Smarter, Not Harder: Learn how to maximize efficiency to achieve maximum results with minimal effort! Hear expert advice on which exercises best suit you and how to structure workouts for optimal success.
Keep Track of Progress: Set measurable goals to monitor progress over time and keep yourself motivated along the journey towards better health and fitness levels!
Boost Mental Health & Well-being: Get practical advice from experts on mental health topics to help you live healthier lives both physically and mentally! 

What Do I Find Repellent On The Show?
The FitCast podcast has an excessive amount of ads. The advertisements are intrusive and often run for several minutes at a time. Plus, they place commercials in the middle of episodes, making staying engaged with the conversation tough. They are very distracting and off-putting. 
Second, its casual atmosphere in interviews can lead to interesting points, but at times the conversation veers off-topic too much. 
As a final point, the FitCast podcast could improve its show notes by providing a more comprehensive explanation of the topics discussed in each episode. This would help listeners better understand the show's content and ensure they receive the most value. 
Overall Thoughts On The FitCast Podcast
The FitCast Podcast is the perfect help for anyone looking to stay in shape, learn about fitness tips and tricks, and get motivated. The podcast offers a variety of topics that are both informative and entertaining. With a knowledgeable host who brings years of expertise to the table, you can rest assured you're getting quality content every time. The show also features interviews with top industry experts. All these elements make this one of the best and most comprehensive fitness podcasts today. 
So if you're looking for a push to help jumpstart your exercise routine, then The FitCast Podcast is the channel for you! Give it a listen today – we guarantee you won't be disappointed! 
Let us know what you think by leaving a comment on our review–we'd love to hear your thoughts!