You have decided that you are in the long run for stock investments. And it is your goal to further increase your profits and ensure you will preserve your wealth in the long run. You can hear pieces of advice here and there. However, you want to secure you are learning from a trusted source with explicable expertise and experience. With The Meb Faber Show, you will not be disappointed with what you will learn from then on with an expert by your side.
The Meb Faber Show Description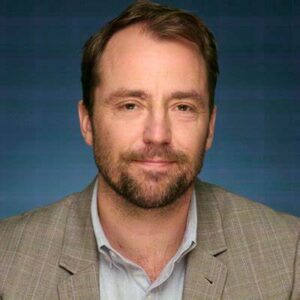 Host Mebane Faber, most widely known as Meb Faber, is arguably one of the best investment podcasts. Faber is the co-founder and the Chief Investment Officer of Cambria Investment Management, an investment advisory firm. In addition, he has written several books about investment, such as his popular portfolio allocation profiled in his book, Global Asset Allocation. He even has a blog about investment and asset allocation strategies.
The Meb Faber Show was launched in June 2016, and it has 500+ episodes in its title, showing its longevity and credibility. The podcast is Faber's work, with several guests and topics available to be consumed by eager listeners. He talks about what is new in the market and different perspectives with learning new strategies and ideas. You will genuinely gain market wisdom with each episode and learn more about the world of investment in each one.
Some of his notable guests and episodes are Episode 39 with Ed Thorp, Episode 49 with Steve Sjuggerud, and many more.
Why You Should Listen To This Podcast
Meb Faber, on his own, is already a household name, and his experience speaks for itself. After writing several books about investment and as a co-founder of a popular advisory firm, he certainly knows what he is talking about. And there is a certain credibility that you will not find most of the time. Faber talks about different topics in the investment world and gives insights that are certainly beneficial to most. The discussions about the different approaches to investing are interesting, and you will get a lot from them.
At the same time, he is a great speaker and writer. Even with what he has achieved, Faber is humble and respectful. You can see that he respects the perspective of each guest, and he is willing to healthily discuss each opinion with them. Sometimes, I get irked when the host does not listen to the guests and becomes too overbearing. Faber lets his guests speak and will sincerely listen to their experiences before speaking about his outlook. The discussions are not only great, but it is full of value.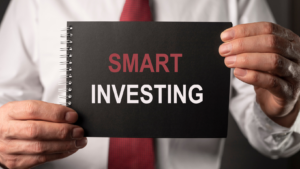 With guests he invites on the podcast, the conversation flows freely. You can make sure that he will ask the right questions at the right moment. His guests have a vast range, as well. From different parts of investing, such as corporate or small business owners. This way, we will see not only one side of the coin but also the bigger picture. The lessons you will learn from the podcast also show the big picture. There would be a lot to learn, and there is an array of topics you can go on.
Important Takeaways From The Meb Faber Show
Investment Strategies: Faber and his guests discuss different portfolios, asset allocation methods, and other investment methods. You can pick up on some of the strategies discussed and apply them to your portfolio.
Market Knowledge: You will learn about the current market conditions and the direction it is heading in. You will also better understand the different investment styles and how to make the most of your investments.
Education: Faber provides his listeners a platform to learn more about the markets. And through his guests, he offers different perspectives and insights. This will help you become a more informed investor and better understand the markets.
Networking: Faber has had many guests on the show, and by listening to the show, you can build relationships with some of them. You can access more resources and opportunities in the investment world through networking.