Welcome to the Self-Help Podcast Review. In our world today, mental health and emotional well-being are vital topics. According to the National Institute of Mental Health, nearly one in five adults in the United States (19%) live with a mental illness. That translates into an estimated 47 million people—and that's just those who were willing and able to answer the survey truthfully!
The Self-Help Podcast is a weekly series with discussions about managing our emotions better and staying emotionally healthy despite our chaotic lives. The podcast will give you the motivation and guidance needed to take charge of your life. Read on for more information about why this podcast should be part of your regular listening routine!
A Synopsis On The Self-Help Podcast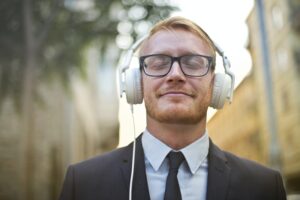 The Self-Help Podcast is a weekly podcast hosted by Edward Lamb. Each episode focuses on ways to cultivate emotional health and well-being. Lamb, a certified life coach, explores various topics, from developing an attitude of gratitude to setting healthier boundaries in relationships. He also interviews guests from all walks of life who provide insight and wisdom on their journey of personal growth.
The Self-Help Podcast encourages listeners to actively participate in their growth journey. Through his thoughtful, candid conversations, Lamb helps listeners gain a deeper understanding of the principles of self-help and how to apply them to their own lives. Every episode is filled with valuable tips and strategies to help listeners live more fully in the present and become their best version.
The podcast is available on all major podcast platforms, including Apple Podcasts, Spotify, and Google Podcasts. The show airs on Tuesdays and Thursdays, with new episodes published weekly.
The Self-Help Podcast Is Worth Listening To
The great thing about The Self-Help Podcast is that it focuses on both mental health and wellness. It offers a wealth of knowledge to help listeners cultivate a more positive mental outlook and improve their overall well-being. It also offers inspiring stories from people who have overcome their struggles.
Edward Lamb, the podcast host, is an experienced therapist and has become a trusted source of advice and support. He has a warm and inviting personality and can provide listeners with honest and inspiring advice. His thought-provoking questions and his own personal experience create a unique and engaging listening experience. He also regularly invites special guests and experts to share their knowledge and stories, allowing listeners to broaden their understanding of psychological health and welfare.
Finally, it's so successful that it's accessible to everyone. The podcast is available on all major streaming platforms, so listeners can access it wherever they are. Additionally, it's free to listen to, so it's an excellent option for those who don't have the funds to pay for expensive therapy or self-help books.
So, if you're looking to take control of your mental state, The Self-Help Podcast is a great place to start.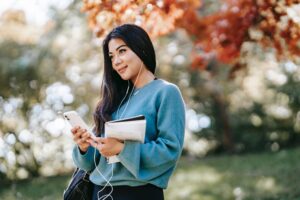 Important Takeaways From The Podcast
One key takeaway from the podcast is that everyone needs to take responsibility for their psychological well-being. As Lamb often stresses in his conversations with guest speakers – taking proactive steps toward improving your mental well-being can make all the difference in your life. From self-care activities like yoga or meditation to reaching out for professional help when needed. These all play a part in maintaining good mental health.
Another critical point raised by The Self Help Podcast is that our thoughts have immense power over us. We often become overwhelmed by negative thoughts leading us down destructive paths. However, we must learn to recognize these patterns and replace them with more positive ones. Because this can lead us closer to growth and contentment instead of stress or anxiety.
Lastly, we need support systems around us to indeed be emotionally healthy individuals. Whether it's family members or close friends with who you can talk openly about your feelings without judgment. Having someone you trust will ultimately make you feel better and more secure.

The Negative Aspects of The Self-Help Podcast
The Self-Help Podcast, hosted by Edward Lamb, is a great source of information and insight on mental health and wellness. However, a few aspects of the podcast could use improvement.
Firstly, the running time can be quite short, with some episodes clocking in at 30 minutes. This can make it difficult to grasp the overall learning of the entire episode. Secondly, the audio quality isn't always ideal. Sometimes it's hard to hear what the speakers are saying due to background noise or poor sound editing, which makes understanding their points more complicated than necessary.
Last of all, The Self-Help Podcast often takes up to halfway into an episode before getting into its main topic or point. This might put off some listeners expecting something more concise from their listening experience. It would be beneficial for future episodes to provide a brief outline of what will be discussed at the beginning. Hence, listeners know what information they should expect from each episode upfront.
On average, The Self Help Podcast is still a valuable channel for anyone looking to improve themselves. With minor improvements, such as enough span time and better audio quality, the podcast could become even more helpful in reaching its full potential.
Overall Review
The Self Help Podcast provides compelling conversations with experts on topics ranging from self-love to relationships. It helps listeners gain insight into their thoughts and behaviors and practical advice for managing common mental health issues.
The podcast has plenty of wisdom for anyone looking to take control of their psychological state. Moreover, having support systems around us is essential for stable mental well-being. Whether it's family members or close friends with whom you can talk openly about your feelings without judgment. These all play an important role in maintaining psychological sound.
If you're interested in learning more about the podcast or want to start listening to yourself, head to the Self Help Podcast website now! You can also check out our related post about Mental Health & Well-being for more information and tips on maintaining good mental health.