Are you looking for something new when it comes to podcasts? To be honest with you, I've seen them all. From weird Harry Potter re-reads to the history of gnomes, they got it all, and everyone seems to be talking about everything about the sun. However, there is something unorthodox but surprisingly fun podcast we should talk about. If you are in the mood for an adult content podcast where you will have lots of fun with engaging conversations, there is nothing better than to check out the Plug Talk Podcast. At the same time, if you want to explore your freaky side, this podcast is perfect for that too.
Plug Talk Podcast Summary
Plug Talk Podcast is a popular sex podcast, hosted by Lena Nersesian and Adam Grandmaison. As a content creator, Lena started her journey with different content, such as food and workout. Then, the idea of starting a sex podcast with her YouTuber, fiance Adam started the fire that is the plug talk show on Youtube.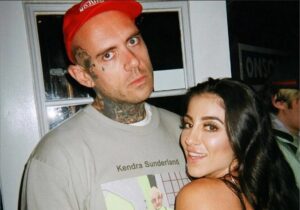 Ever since then, they have interviewed various popular female porn actors, and as no one would have guessed, they have sex with the guest right after. That is what makes the podcast so unique, and this concept has been the bread and butter of the show. Their interviews can be viewed on Youtube, while they use the platform Onlyfans for the uncut version.
Some of their well-known episodes feature prominent female porn actresses such as Angela White. Due to this, Adam has announced that they have reached 0.02% of Onlyfans accounts. And this only shows how popular they are. With their popularity aside, their interviews are noteworthy. We can see the lives of porn actresses, how they came to be the name that they are most well-known today, and their struggles and hardships.
What's Great About The Podcast
With their wild and adventurous concept, I had my initial thoughts on how the podcast will go. Surprisingly, the Plug Talk podcast surely surpassed all my expectations, and I enjoy the pod. They know how to engage well with their audience; the interviews are exciting and fun.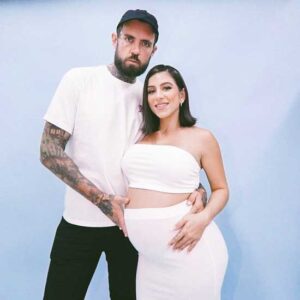 The hosts certainly know what questions to ask, and Lena and Adam bring something to the table. The questions are direct and straight to the point, but they engage with their guests with familiarity and friendliness as if talking to a friend. At the same time, the podcast, despite its topics, is handled with professionalism.
Their first episode dates back to Nov 2021 with popular (now former) adult film actress Adriana Chechik. They freely talk about sex, her experiences, and everything in between. Regardless of positive and negative reviews, we learn more about the experiences of female porn actors, and we see them in a different light. From how they started and ventured into the adult film industry. Exploration of these experiences will give us a perspective that is mostly not discussed.
There are different opinions regarding the guests and the topics they talk about. These are, indeed, controversial, and naturally, they will stem unfavorable and favorable reactions. Regardless of it, the show gives unbiased and brutally honest interviews where they do not filter their conversation.
Without even realizing it, you will want to listen to more episodes.

What's Less Than Ideal
The podcast episodes mostly last around 10 to 15 minutes before divulging into the show's wild side. As much as I enjoy the conversations here, I am very disappointed that the interview only lasts that long. It would be great to have an insight from the guests if the interviews will be longer.
In a podcast, I prefer listening to great conversations and learning more about the guests. My personal preference is the deep-dive ones where we explore the world they have been in and understand more about the guest. Although, this may vary from person to person, and some may enjoy the content that would only last around 15 minutes.
Besides the issue with the short time frame, I had a hard time first searching the podcast through Spotify. It seems that they only feature their podcast through limited platforms. They should not be confused with the podcast of the same name, Plug Talk, where the podcast talks about motivations and positivity. They may have the same concept regarding following their dreams. However, they are indeed completely different podcasts with different content.
Takeaway From The Plug Talk Podcast 
If you are looking for new content that will not only feature great interviews, the Plug Talk Podcast might be the podcast you have been looking for. It will also let you on the most controversial topics. Listen to the Plug Talk Podcast today on Apple Podcasts by clicking the button below. And Xxplore the different lives of porn actresses and how they venture into the adult film industry. New episodes every Tuesday!