Are you new to the investment world and have been thinking about investing? It is important to know the ins and outs of this world, especially when you are just starting. The eToro Podcast will let you know the latest financial news you will surely enjoy. The podcast is not only full of information that will help you out, but it will also let you in on the market's current position and recap. Here is an eToro honest review you will surely not want to miss.
About The eToro Podcast
The Digest & Invest by eToro Podcast is made by the investment platform eToro. The eToro is a well-known investment platform for buying and selling different assets. And it is said to be one of the best when it comes to crypto selections. That is why, it is no wonder that their podcast primarily focuses on cryptocurrency, especially in most of their episodes.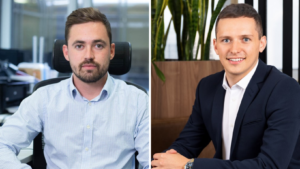 The podcast is hosted by several market strategists. It was first hosted mainly by Dylan Holman and Henry Ward. Afterward, it was hosted by Sam North and Josh Gilbert. The principal aim of the podcast is to make the financial news "fun and digestible." Just like their platform, the podcast's goal is to make investing fun and easy to comprehend. The podcast gives a great discussion about the latest market news, and the hosts' great predictions and analyses are on point. Each episode from the eToro podcast will usually provide vital information and review trends that will lead to the discussion of stocks and how it affects the market. There is a lot to learn about investing, and the podcast helps with exploration and getting yourself on the right foot.
What Do I Love About eToro Podcast?
As a beginner in investment and cryptocurrency, you will love Digest & Invest By eToro. 'How does it work, and what is the latest news about investment' must be some of the questions you will have. You can rest easy knowing that the podcast will answer these questions. By their concept, the information you will need to get is "easy to digest, "letting you decide if it is worth "investing" in. Most newbies, like myself, are long interested in delving into investment but are scared because they need to figure out where to start. Because of how it is delivered, the podcast is easy to listen to. Plus, it will help you comprehend the terms even if it is your first time.
One of the best things about the podcast is its shortness. Each podcast episode only lasts for 15 to 30 minutes. And they have ensured ample time for relaying and explaining the news and information as easily as possible. It is best for people looking for an efficient and straight-to-the-point podcast where your questions will be answered.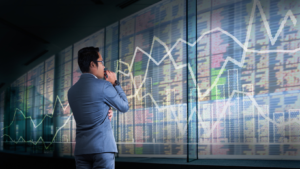 Another thing you would love about the podcast is its flexibility. It covers a wide range of topics, from the usual crypto volatility to inflation to different company profits and others. You will undoubtedly gain the knowledge that will let you see an expansive overview of the current situations and possible outcomes when it comes to investment.
Important Takeaways From the Digest & Invest by eToro Podcast
Take the Time to Research: Researching potential investments and understanding the markets can help traders and investors better anticipate market movements and make more informed decisions.
Invest with Care: Investing in the markets with care means understanding the risk involved in each investment, setting clear investment goals, and using risk management strategies to protect capital.
Diversify Your Portfolio: Diversifying a portfolio can help reduce risk and improve returns by spreading investments across different asset classes. This can help traders and investors better manage risk and reduce the impact of any single investment on their overall portfolio.
Have a Plan: It is essential for maximizing returns. This includes setting entry and exit points, setting stop-losses, and having a clear strategy for when to buy and sell.
Stay Informed: Being up-to-date includes reading financial news and analysis, and following influential traders and investors. Not t mention keeping up with the latest developments in the markets.

What I Do Not Like About The Podcast?
We must talk about the podcast's flaws. The eToro cons may not be as big as their pros, but they are still worth noting. For one, if you are looking for an in-depth guide that will tackle the subjects in a lengthy manner, the podcast may not be for you. Since it is solely focused on a topic that is concise and brief. Even with this kind of flaw, you can assure that the necessary information will be available. It is more of a preference for exactly what type of news and information you seek.
With the changes in hosts, there may be differences in opinions and ways of relaying the information. Especially with investment-related podcasts. The different hosts' approach is noticeable over time and maybe a hit or miss with some listeners. Meanwhile, we have mentioned earlier that the podcast is heavy on cryptocurrency, which is still a topic that is still controversial for most people.
Final Thoughts
Digest & Invest by eToro Podcast is a catch for most people, including myself. I am one of the podcast listeners who would rather listen to short but detailed episodes. Than listen to a lengthy discussion unrelated to the topic. Furthermore, you can be assured that the hosts are well-informed and thorough in the details of the information they convey. If you are a newbie in investing, especially in cryptocurrency, Digest & Invest by eToro would be a great listen for starters. Take a listen and let us digest and invest!