Are you looking for the best conservative podcasts to listen to in 2023? With so many options, deciding which ones are worth your time can take time. Fortunately, we've done the hard work for you and compiled a list of the top conservative podcasts to check out this year. From informative news podcasts to thought-provoking conversations, these podcasts offer many perspectives on the issues that matter to conservatives.
 Whether you're just starting to explore the world of conservative podcasts or are a long-time listener, this list will surely have something for everyone.
Top 15 List Conservative Podcasts to Check Out in 2023
The Michael Savage Show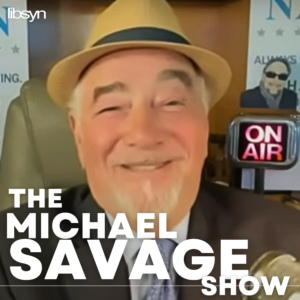 With a PhD in epidemiology and nutrition sciences from the University of California at Berkeley, Dr. Michael Savage has spent over a quarter of a century dominating in the talk radio format. He's widely recognized for his contribution to radio, having been inducted into the illustrious National Radio Hall of Fame. Beyond his radio work, Savage is also a successful author with over 30 works, including New York Times best-sellers. Appointed by the President of the United States, he currently serves on the Presidio Trust Board.
Savage is known for his strong conservative views and his emphasis on keeping cultural and societal values such as borders, language, and culture. However, his show is not just a regular conservative podcast; it ranges from engaging political discussions to varied topics such as science, films, mysticism, nutrition, cooking, vehicles, and boats. Savage is also an outspoken advocate for animal rights. Trustworthy news, views, and reviews are integral parts of his broadcasts.
The Dan Bongino Show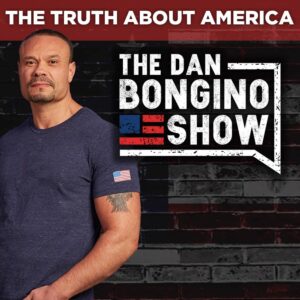 The Dan Bongino Show is a highly regarded political commentary podcast that delves into politics, news, and current events. The program is dynamic and impactful, consistently providing fresh insights. It presents an engrossing platform for political aficionados seeking rigorous discourse on contentious topics from a conservative standpoint.
This comprehensive podcast offers the conservative standpoint on an array of contemporary news narratives. As a former Secret Service Agent, a past NYPD officer, and a New York Times best-selling author, Dan Bongino brings unique insights to the table every weekday. Engage in discussions around the hottest political issues, and witness how he dismantles both Democratic and Republican establishment rhetoric.
Megyn Kelly Show

The Megyn Kelly Show is a home for open, honest, and provocative conversations with today's most interesting and important political, legal, and cultural figures. Hosted by Megyn Mary Kelly, this podcast was launched in September 2017, airing daily on SiriusXM. The show focuses on highlighting conversations without any agenda or fear. 
Discussions range from human rights to national security, social justice to politics, providing listeners with an alternative perspective on today's world.
Breaking Battlegrounds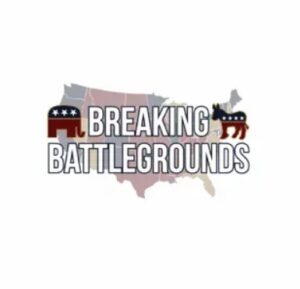 Breaking Battlegrounds discuss the politics, culture, and policies affecting our daily lives. Sam Stone, chief of staff to Phoenix City Councilman Sal DiCicci, hosts it. Sam Stone is one of the few conservative warriors standing in the largest city in the country. He takes on the issues that most politicians need to boldly tackle. With his insight and knowledge of the political landscape, he provides an interesting perspective on the current state of affairs. 
Breaking Battlegrounds is one of the best shows if you're looking for a podcast that will provide an in-depth look at how politics affects our everyday lives. It's hosted by a unique voice that offers a unique viewpoint, and it's sure to educate and entertain.
The Glenn Beck Program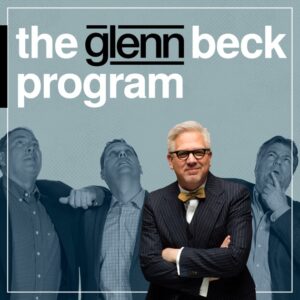 This is one of the most popular radio programs and conservative podcasts of 2021 and is sure to stay that way in 2023. The show is a deep dive into current events and politics hosted by Glenn Beck. Beck usually initiated each program with a short, prepared monologue where he shared his interpretation of the day's most prominent story. This was typically followed by a chat with a correspondent, who then provided his or her viewpoints on the topic. Even though the initial design of the show integrated elements of late-night talk shows (such as humorous satire and numerous celebrity conversations) and cable news, it eventually shifted its focus towards the latter format and adopted a style with more emphasis on news content.
It provides listeners with thoughtful insight and opinion from a conservative perspective. In addition to his political analysis, Beck provides engaging interviews with major newsmakers, authors, celebrities, and thought leaders who offer different perspectives. The show also offers a unique "Inside the Numbers" segment where the host looks beyond the headlines to uncover trends and other data-driven insights.
The Ben Shapiro Show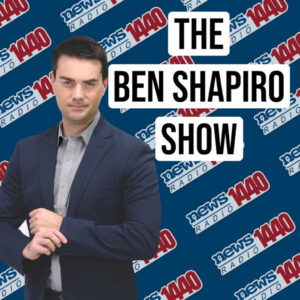 The Ben Shapiro Show is a great choice for those who enjoy a more "no holds barred" approach to politics. Hosted by popular conservative commentator and author Ben Shapiro, this podcast features lively debates, thoughtful interviews, and passionate arguments. The podcast also covers various topics, including news, current events, culture, religion, etc. Listeners can expect to hear fresh and honest perspective ang assesment on the day's issues, presented in an entertaining yet informative manner.
 While the podcast is known for being strongly opinionated, it also encourages healthy dialogue and debate among those with different views. The podcast offers many segments, one being "The Daily Wire Backstage," during which other commentators from the Daily Wire engage with Shapiro to delve into current events and respond to queries from the audience. Aside from this, the hosts conduct interviews with individuals who hold significance in the conservative movement, including politicians and authors.
Federalist Radio Hour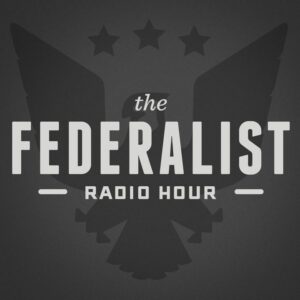 The Federalist Radio Hour is a podcast that hosts enlightening discussions on topics such as culture, religion, and politics. This conversation includes the editors and writers of the Federalist web magazine. Emily Jashinsky and her team of intrepid journalists from The Federalist host the show. This daily podcast brings stimulating and comprehensive conversations to the table with various guests including reporters, scholars, authors, politicians, and thinkers from all walks of life.
Prominent guest hosts like Mollie Hemingway, Christopher Bedford, Joy Pullmann, among others, contribute to delivering intelligent and captivating conversations about politics, culture, religion, and current affairs.

The Clay Travis & Buck Sexton Show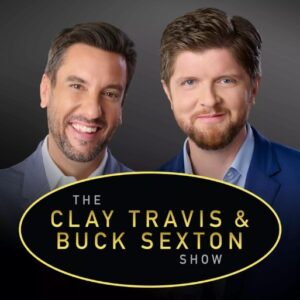 The Clay Travis and Buck Sexton Show is a popular American radio program hosted by Clay Travis, a former Fox Sports Radio celebrity, and Buck Sexton, formerly of America Now/The Buck Sexton Show. This three-hour radio talk show is accessible on hundreds of radio stations nationwide. Broadcasting from 12 p.m. to 3 p.m. ET, Monday through Friday, the duo inherited the renowned timeslot of The Rush Limbaugh Show, which held this slot for more than thirty years. On the show, Travis and Sexton offer fresh and innovative broadcasts in the spirit of radio legend Limbaugh, discussing the day's biggest stories in news, politics, and current events with fun and entertaining conversations, providing listeners with engaging and humorous perspectives on the latest headlines and trending topics.
Following the passing of Limbaugh, The Rush Limbaugh Show aired chosen compilations of segments from previous episodes, steered by guest hosts. On May 27, 2021, Premiere Networks declared that Buck Sexton, their evening host, and Clay Travis, a Fox Sports Radio personality, would step into Limbaugh's timeslot. This transition led to the launch of The Clay Travis and Buck Sexton Show on June 21, 2021.
The Michael Knowles Show
This conservative podcast is hosted by author, writer, and political commentator Michael Knowles. On the show, Knowles covers the hottest topics of the day, focusing on politics, faith, culture, and the news. He dives deep into these topics with his guests, providing insightful analysis and engaging debates.
 With years of experience in conservative media, Knowles brings an unapologetic perspective to the show that challenges conventional wisdom and offers listeners a different perspective.
The Laura Ingraham Show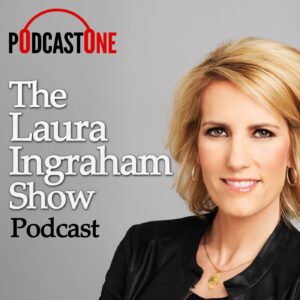 The Laura Ingraham Show is a must-listen for conservative listeners who want to stay up-to-date on relevant news. Her engaging and passionate delivery provides a fresh outlook on political and cultural issues that can't be found anywhere else.
It is one of the top conservative podcasts in the US hosted by Fox News contributor, bestselling author, and nationally syndicated radio host Laura Ingraham. The show focuses on politics, media, culture, and current events. 
Ingraham takes a no-nonsense approach to her show, tackling issues openly and directly. She often interviews prominent guests from both sides of the aisle, giving listeners a balanced perspective. She also gives her unique opinions on the news, which she backs up with facts.
 It has amassed millions of loyal listeners who rely on Ingraham's guidance and commentary to stay informed on important topics. 
The Mark Levin Show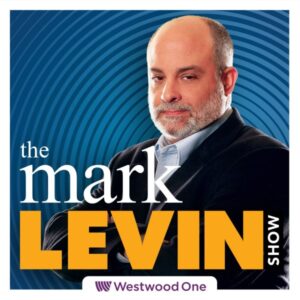 This podcast is broadcast nationally on Westwood One and is one of the most popular conservative talk radio programs in the United States. According to Talkers magazine, The Mark Levin Show has an estimated seven million weekly listeners. This ties in with The Glenn Beck Radio Program for the fourth-most-listened-to-talk radio program in the United States. Furthermore, counting all radio formats, the show is the seventh-most-listened-to radio program in the United States.
Mark Levin is one of the hottest talk radio hosts in America. A prominent conservative commentator, best-selling author and constitutional scholar, Mark offers fresh takes on daily news headlines and dissects important events of the day. Focusing on news, politics, and current events, this show tackles controversial topics from a conservative viewpoint. Listeners of The Mark Levin Show will gain insights and opinions about current issues from a conservative perspective. Not to mention, they can use that information to form their views and opinions on the topics discussed.
The One w/ Greg Gutfeld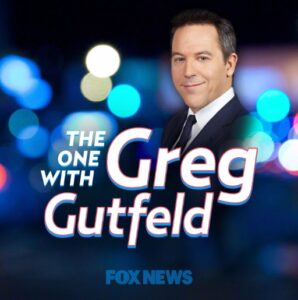 Greg Gutfeld, an American television host, libertarian political commentator, comedian, and author, is best known for his roles as the host of The Greg Gutfeld Show and as a member of The Five on FOX News Channel. He is also the voice behind this podcast, The One With Greg Gutfeld.
Before he became a fixture on The Five on FOX News Channel, Gutfeld built his career as a staff writer for Prevention and as the editor-in-chief for Men's Health magazine. He then transitioned to head honcho roles at Stuff and Maxim magazine in the U.K. Gutfeld also caught attention as a regular contributor to the Huffington Post, where he was known for his sharp wit and humorous takedown of his left-leaning peers. With works published in a myriad of magazines and numerous profiles to his name, Gutfeld carries a unique reputation. He's well-known for calling out hypocrisy and public failings, having left his mark just once for an incident involving fingerprinting. Consider this a fair warning about his observational prowess and piercing commentary.
Pragertopia – The Dennis Prager Show Podcast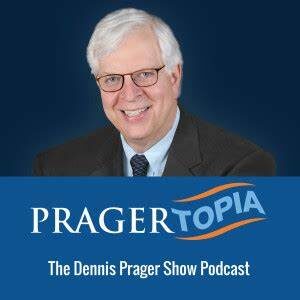 It is a weekly conservative broadcast from Carroll's home station in Los Angeles. Dennis Prager, one of America's most respected and influential thinkers, writers, and speakers hosts it. Dennis Prager talks about everything, from politics to religion to relationships.
Known for his philosophy of preserving American, Western, and Judeo-Christian values; he prefers clarity over agreement. Furthermore, he engages in thought-provoking conversations with guests from all walks of life and provides commentary on current events from a conservative perspective. 
Louder With Crowder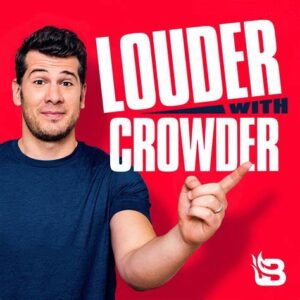 Steven Crowder is the host, creator, and namesake of the biggest conservative show on YouTube, with nearly 5.5 million subscribers and 1+ million followers on Instagram and Twitter, respectively. Through Louder With Crowder, Steven has become a formidable force in the political, cultural, and news landscape. However, Facebook and YouTube have attempted to throttle some of his videos due to their unique blend of insightful, unique commentary and comedic flair. 
Steven's "Change My Mind" videos became milestones, having over 40 million views on YouTube. And the 2020 election was no different for Steven. His live streams broke records surpassing the combined streams of legacy media staples ABC, NBC, MSNBC, and CBS. 
The Conservative Minds Podcast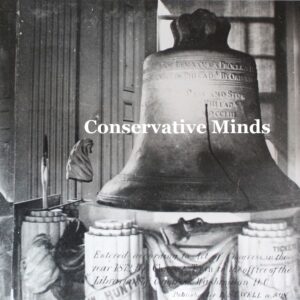 The Conservative Minds podcast is a premier platform that engages with conservative ideas and principles. Presented by experienced law and political professionals, Corey Astill and Kyle Sammin, this podcast dives deep into the conservative intellectual tradition. The hosts present conservative thoughts in a thorough and sophisticated manner.
The podcast also showcases interviews with well-respected scholars and intellectuals from the conservative arena, giving listeners an exposure to a variety of perceptions on conservative ideologies. Astill and Sammin are knowledgeable in conservative political ideology and depend on an expansive pool of resources to reinforce their viewpoints. They frequently reference classical conservative literature, such as the writings of Edmund Burke and Russell Kirk, and newer works by intellectual powerhouses like Charles Murray and Patrick Deneen.
The Best Conservative Podcasts to Listen to Right Now
Finding reliable sources of conservative ideas and opinions in the mainstream media can be hard. Still, thankfully there are many excellent conservative shows out there that can help you stay informed and engaged. The 10 podcasts represent some of the best conservative podcasts available in 2023. Whether you're looking for thoughtful, entertaining debates or in-depth analysis of the news and events of the day, these shows will provide plenty of interesting and informative listening.