In the ever-evolving world of executive coaching, staying up-to-date is essential. Podcasts offer a convenient and engaging way to glean insights from industry leaders, expand your knowledge base, and refresh your coaching strategies – all on-the-go. With so many options available, it can be overwhelming to find the right podcast for executive development. To help you navigate this space, we have curated a list of top coaching podcasts that offer valuable insights and practical advice for executives looking to improve their leadership skills and advance their careers.
Read on to discover which podcasts made our list!
Top Coaching Podcasts For Executives
The Coaching Masters Podcast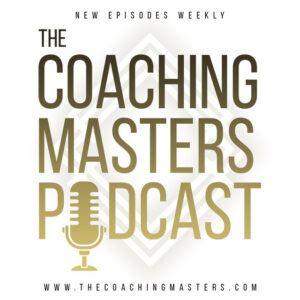 The Coaching Masters Podcast is your go-to resource for all things related to coaching mastery and practical entrepreneurship. With Dayana Taylor, Lewis Raymond Taylor, and Liam James Collins at the helm, this podcast aims to provide listeners with a comprehensive guide on how to be the best coach they can possibly be. From managing clients effectively to running a successful coaching business, each episode dives deep into critical areas every coach needs to master.
This isn't just about theory; it's about real-life transformation as well. The hosts share insights from their own experiences in overcoming challenges such as trauma, bereavement, addiction and debt while feeling trapped and deeply unfulfilled. They also bring on guests who are international speakers, community leaders or 7-figure online entrepreneurs that have been listed in the top 10 coaches in the world by Yahoo Finance. Each episode lasts between 30 minutes to an hour packed full of useful tips and techniques that you can apply directly into your practice.
Coaching For Leaders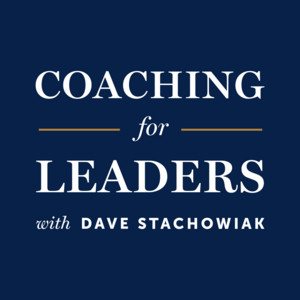 The Coaching For Leaders podcast is a weekly show dedicated to helping you uncover leadership wisdom through thought-provoking conversations. Hosted by Dr. Dave Stachowiak since 2011, the program draws on his extensive experience as a leader at Dale Carnegie and from his role in a thriving global leadership academy. As an expert in leadership and a Vice President for The Dale Carnegie organization in Southern California, Dave brings valuable insights into each episode.
This podcast engages listeners with deep discussions featuring bestselling authors and expert researchers, all focused on the topic of effective management and leadership skills. With over 40 million downloads to date, it's no wonder this show ranks #1 when searching for management content on Apple Podcasts. Each episode is designed not just to inform but also to provide actionable tips – every time you tune in, expect to discover at least one key idea that you can immediately implement within your own leadership practice.
Excellent Executive Coaching: Growing Your Business and Enhancing Your Craft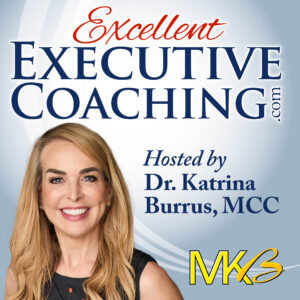 The Excellent Executive Coaching podcast is a rich source of insights, tips, and strategies for those keen on expanding their leadership skills. It focuses mainly on personal development and leadership coaching with the aim to help resolve common challenges faced by leaders in various fields. The podcast offers an interactive platform where professional coaches can share knowledge with leaders globally, thus promoting continued education in this area.
Hosted by Dr. Katrina Burrus, who holds notable credentials as a First Master Certified Coach from the International Coaching Federation in Switzerland and founding Board Member for ICF Switzerland, listeners are assured quality content drawn from her vast experience since 1994. She has also contributed significantly to academia as an adjunct professor at several universities and regularly speaks worldwide about leadership coaching and Global Nomadic leadership. This podcast serves not only as a learning tool but also provides real-life examples of trials and successes experienced by top global leaders she has worked with over the years.
Coaching Real Leaders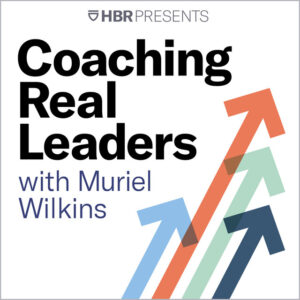 The Coaching Real Leaders podcast is a unique platform that offers listeners an inside look into the real-life coaching sessions of high-performing professionals. Led by seasoned leadership coach, Muriel Wilkins, this show focuses on various professional challenges and the strategies to overcome them. The host's main goal is to help these leaders grow in their careers and take their effectiveness up a notch. This exclusive opportunity allows you to gain insights from actual conversations between Muriel and her clients, providing practical guidance for your own career advancement.
Muriel Wilkins is not just any executive coach; she is the Managing Partner and Co-founder of Paravis Partners – a reputable advisor role for C-suite executives. Her expertise lies in guiding already successful senior leaders towards achieving greater heights in their respective fields. Usually, such coaching happens behind closed doors, but through this podcast series, she opens that door wide open for everyone interested in learning about leadership growth tactics from real-life scenarios. So if you're looking forward to enhancing your own career path or simply interested in understanding how top-tier professionals navigate challenges at work then do join us this season on Coaching Real Leaders Podcast!

The Coaching Life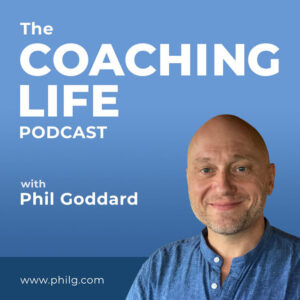 The Coaching Life podcast is all about providing a transparent look into the coaching profession. Hosted by Phil Goddard, an internationally recognized coach, speaker and author, the podcast features interviews with various coaches and their clients. These candid conversations offer insight into what it really takes to be a coach.
Godard's approach in his own practice revolves around helping individuals and teams understand how they can achieve more of what they want and need. He believes that we are all inherently equipped for happiness and success; his role as a coach is to help people realize this potential within themselves. This philosophy permeates each episode of the Coaching Life Podcast, making it a valuable resource for those interested in personal development or considering pursuing coaching as a career.
The Coaching Crowd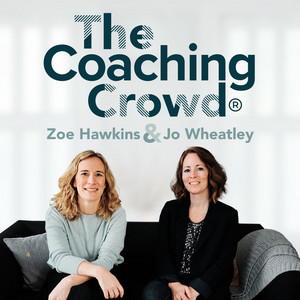 The Coaching Crowd® Podcast is a weekly program designed to inspire and educate those who have a passion for coaching others, particularly leaders, HR professionals and high achievers. Hosted by Zoe Hawkins and Jo Wheatley, founders of the global coaching training company "In Good Company", this podcast delves into various aspects of becoming a certified coach. Each episode provides practical tools and resources that support your journey in learning how to enable clients to understand their values, beliefs and unconscious needs.
This isn't just about professional success or personal fulfilment; The Coaching Crowd® focuses on promoting everyday mental health through coaching. As you learn more about the art of coaching from masters in the field like Hawkins and Wheatley, you're essentially also learning how to coach yourself. In addition to its podcast offerings, "In Good Company" offers globally recognized accredited coaching qualifications as well as innovative CPD courses such as Emotions Coaching Practitioner Training.
Natural Born Coaches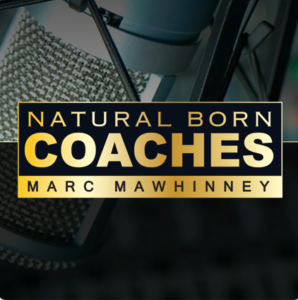 The Natural Born Coaches podcast, hosted by Marc Mawhinney, is a resource dedicated to helping you build and grow your coaching business. Since its inception in 2014, the podcast has attracted a large following of coaches from various fields who trust in Marc's guidance and advice. The show features interviews with renowned figures in the coaching industry such as John Lee Dumas, Rich Litvin and Steve Chandler (from "The Prosperous Coach"), Jill Stanton, Larry Winget among others.
These guests share valuable insight on how to be a successful coach based on their experiences. They spill the beans about different strategies and tactics that work for them which can help listeners take their own coaching practices to new heights. The Natural Born Coaches podcast offers not just theoretical knowledge but also practical advice that can be applied right away making it an indispensable tool for any coach looking to thrive in their field.
Coaching Uncaged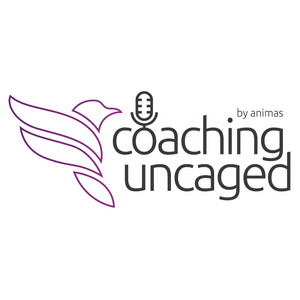 Coaching Uncaged is a unique and thought-provoking podcast brought to you by Animas. It delves into the art, science, and career of coaching with interviews that feature world-renowned experts in related fields. The mission here is simple – to showcase the depth and power of coaching through conversations about big ideas, emerging practices, and philosophical assumptions linked to this field. With episodes running just over an hour long, listeners can expect deep dives into niche topics such as coaching environments or diversity within coaching.
But Coaching Uncaged isn't just for coaches; it's a space where pioneering thinkers from various industries come together. This podcast aims at pushing boundaries and challenging conventional thinking patterns so you can uncage your approach not only to coaching but also towards achieving greater happiness, meaning and fulfilment in all aspects of life.
Arete Coach Podcast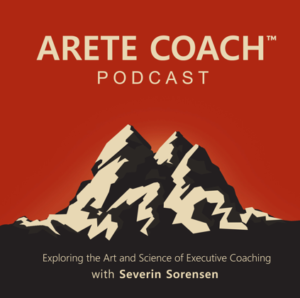 The Arete Coach Podcast, hosted by Severin Sorensen, is a treasure trove of knowledge for executive coaches and those considering this career path. The podcast delves into both the 'art' and 'science' of coaching, offering listeners valuable insights through engaging interviews with top-notch executive coaches from diverse backgrounds. These industry experts share their individual journeys, learning experiences, unique coaching methods, best questions to ask clients and their situational approach towards executive coaching. Moreover, the show isn't just about sharing best practices; it also digs deep into research on the science behind effective coaching techniques.
Arete in Greek signifies excellence and moral virtue – two qualities that are at the heart of this podcast's philosophy. Host Severin Sorenson himself exemplifies these values as a renowned Vistage speaker and former member who led three CEO groups during his eight-year tenure as Chairperson. With episodes lasting between 40 to 80 minutes each, listeners can expect an immersive experience touching upon various aspects of executive coaching in great depth.
The Coach's Journey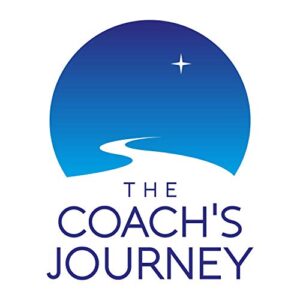 The Coach's Journey podcast is all about delving deep into the world of coaching from a leadership perspective. Hosted by Leadership coach Robbie Swale, this monthly show features interviews with successful coaches who have built sustainable and fulfilling practices. Every episode explores unique entrepreneurial journeys and discusses how these individuals are changing lives, whether it's on a one-on-one basis or across larger groups.
Each installment runs over two hours long, providing plenty of time to explore complex topics like leading by example as a mentor, understanding the impact of trauma and past experiences on client results, and fostering authenticity in your coaching approach. The goal is to help fellow coaches find their niche – their zones of genius – so they can create businesses that not only thrive but also truly make a difference in people's lives.
Plug in, Tune up: Become a Better Executive with the Best Coaching Podcasts!
In conclusion, executive coaching podcasts have become an essential tool for professional development in the business world. These podcasts offer insights and strategies from experts that can help executives enhance their leadership skills, improve their decision-making abilities and boost their productivity. The top coaching podcasts highlighted in this article provide a diverse range of topics and perspectives to cater to the varying needs of executives.
By listening to these podcasts regularly, executives can stay informed on industry trends and best practices while gaining valuable knowledge that they can apply to advance their careers.