If you're a man who appreciates the power of fitness, or perhaps a seasoned veteran over 40 who still values the importance of staying in shape, you've come to the right place. As we age, our fitness needs change, but that doesn't mean we slow down. In fact, we need to be smart, strategic and Spartan about our health and fitness. That's why we've put together a list of the best fitness strategies specifically designed for men over 40.
So, ready to stay fit, strong, and unstoppable as you age? Keep reading, soldier!
Understanding the Need for Fitness Post 40
As we age, our bodies naturally start to slow down. We might not be as spry as back in our twenties and thirties. Are we doomed to a gradual decline? Absolutely not! Fitness after 40 is crucial, not only to counteract this slowing down but also to promote overall health.
Men over 40 often struggle with weight gain, reduced muscle mass, and low energy. Engaging in regular fitness activities can combat these issues. Regular exercise helps maintain a healthy body weight, build and preserve muscle tissue, and boost energy levels. It's also significant in preventing diseases like heart ailments, diabetes and hypertension, which are more prevalent after 40.
Fitness is about more than just the physical. As we cross the 40 threshold, mental health equally becomes a priority. Regular exercise has been linked to lower anxiety levels, better mood, and improved sleep; all are important aspects of mental health.
In short, staying fit plays a vital role in aging well for men over 40.
Top Ranked Fitness Podcasts
Over 40: Freakin Awesome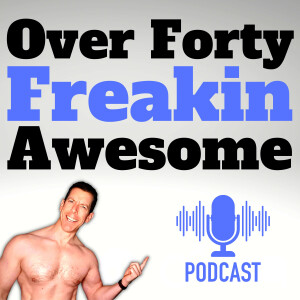 The Over 40: Freakin Awesome podcast is a refreshing and accessible resource for men over the age of 40 who want to improve their overall fitness, health, and happiness. Hosted by a seasoned men's fitness and lifestyle coach, and a 46-year-old father of three himself, this podcast provides practical insights, advice and inspiration for aging men who strive to feel and look their best. Rather than overwhelming its audience with heavy medical jargon and strict diet or exercise regimes, this podcast adopts a friendlier, more conversational approach, likened to chatting with a knowledgeable friend over a round of beer at your local pub.
Apart from offering effective workout regiments for the slightly older demographic, the podcast also touches on a range of other meaningful topics including fat loss for men over 40, ways to naturally boost testosterone, understanding men's health supplements, and even incorporating a sustainable yet healthy lifestyle. Occasionally, you can even expect a good-hearted rant about parenting and life after 40. So, if you're a man over 40 looking for a no-nonsense, yet cheerful companion on your path towards improved health, this podcast is just the right fit!
Fit Father Project Podcast
The Fit Father Project Podcast is a comprehensive resource dedicated to health, fitness, and fulfilment for men in their 40's, 50's and 60's. Hosted by Dr. Anthony Balduzzi, the CEO of The Fit Father Project, it aims to debunk the societal narrative which suggests that men cannot transform their lives in their later years. It is a passionate and powerful attempt at addressing the increasingly prevalent problem of obesity, promoting the idea that every man can beat this common enemy and take control of his life, health, and happiness.
This podcast is a guide that offers tactical advice, valuable strategies, and tried-and-tested methods, all tailored to help men overcome their health issues and pave the path towards a healthier lifestyle. From sharing insights on how to boost testosterone levels for muscle development to simplifying healthy eating habits, the podcast emphasizes developing a sustainable, well-rounded approach to fitness. The goal here is not just physical fitness, but also empowering men to become the best versions of themselves. Despite the challenges that the journey may entail, Dr. Balduzzi motivates his listeners to stay persistent, resist unhealthy habits, and conquer their own 'hills'.
The Better Man Podcast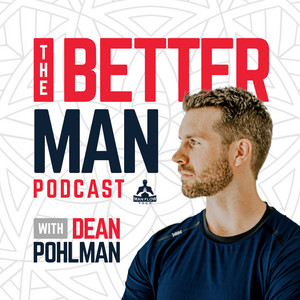 The Better Man Podcast is all about redefining the concept of manhood and exploring what it truly means to be a better man. It's not just about success or physical fitness; it dives deep into the mental, emotional, and spiritual aspects that contribute to overall well-being. Hosted by Dean Pohlman, renowned as THE yoga specialist for men, this podcast offers an insightful perspective on holistic health and wellness.
From interviews with world-class experts sharing proven strategies for enhancing body and mind performance to discussions on how they navigated through emotionally challenging times — The Better Man Podcast provides listeners with invaluable insights. Here you'll learn how to implement new habits sustainably, and discover systems that empower goal achievement while also delving into deeper realms beyond traditional fitness understanding. This is more than just a podcast; it's a guide towards healthier living in all its dimensions.
Over40 Alpha Podcast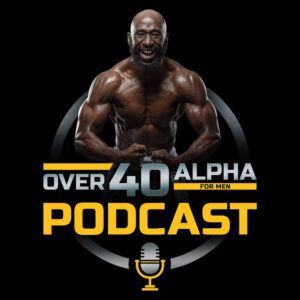 The Over 40 Alpha Podcast, hosted by Funk Roberts, is an all-encompassing platform dedicated to men's health and fitness specifically for those in their 40s, 50s, 60s and beyond. The main objective of this podcast is to empower every man over the age of forty to reach their ultimate physical shape and optimum health level. Each week, the podcast dives into a range of topics that directly affect men's wellness at this age bracket including efficient workout routines, balanced diet plans, recovery methods after exercise or illness, mindset development strategies among others.
Moreover, the Over 40 Alpha Podcast also delves deeper into more specific issues like boosting testosterone levels naturally and balancing hormones which are significant factors affecting overall well-being as we age. To provide expert insights on these matters and offer practical advice based on experience and professional knowledge; doctors, specialists from different fields of medicine along with fitness professionals are invited regularly as guests. So join Funk Roberts in your journey towards becoming the ultimate alpha male over forty – healthier than ever before!

The Mike Dolce Show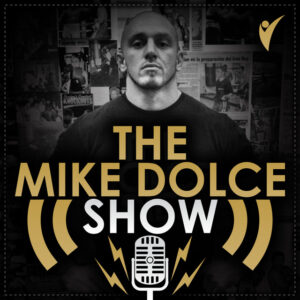 The Mike Dolce Show is a fitness-focused podcast where the four-time Trainer of The Year, Mike Dolce shares his expert advice on various health topics. Ranging from managing pregnancy weight to achieving the goal of bench pressing twice your body weight, Dolce provides listeners with an insight into these diverse subjects that cater to different fitness enthusiasts. Not only does he answer audience questions but also presents a sneak peek behind his world-class training camps.
Mike Dolce is not just any trainer; he's globally renowned for his work in handling professional athletes' weight cuts and is also the founder of The Dolce Diet. His show essentially serves as an extension of this diet plan, providing practical tips and sharing success stories from those who've followed it. With best-selling books such as 'The Dolce Diet: 3 Weeks to Shredded,' 'Living Lean' and its accompanying cookbook under his belt, through this show, Mike continues to inspire people worldwide towards leading healthier lives in a simple yet effective way.
The Mindset Forge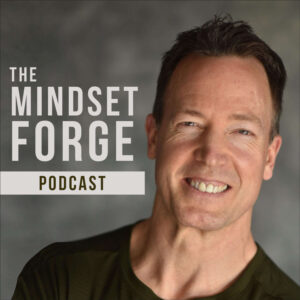 The Mindset Forge is a podcast series that gets into the minds of successful athletes and performing artists, unravelling how they prepare for their biggest moments. The essence of this podcast revolves around discovering personal strategies to show up fully prepared and mentally strong in crucial life situations. It provides listeners with an inside look at what it takes to perform under pressure, maintain discipline, and remain focused on achieving objectives.
In its fifth season now, The Mindset Forge has taken a turn towards helping men aged between 40-60 years navigate this vital period in their lives. This phase often demands strength – both physical and mental – along with purpose-driven behavior for self-improvement or reinvention. Earlier seasons have shared insightful content from renowned athletes and artists who've mastered the art of showing up when it counts most – be it in sports arenas, on stage or pivotal moments in life.
Over 40 Fitness Hacks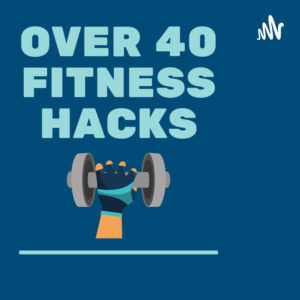 The Over 40 Fitness Hacks podcast is all about helping you reach your fitness goals while maintaining a balance with your social life. It's designed specifically for those over the age of 40 who are seeking expert tips, actionable strategies and proven exercises to improve their health and wellness. It's real advice that has been tested out in the field and backed by results from years of experience as a personal trainer.
Each week, they deliver three episodes focusing on various subjects pertaining to fitness and healthy living. You'll hear direct insights from Brad Williams coupled with practical steps you can start applying immediately. He also brings on knowledgeable guests from the health sector who impart invaluable wisdom tailored specifically to the listeners' needs. He believes strongly in engaging with the audience through call-to-actions, promoting accountability which helps put what you've learned into action right away!
Tune In to Stay Fit: Harness the Power of Fitness Podcasts for Men Over 40
Keeping fit and maintaining a healthy lifestyle over 40 can be challenging. However, with the right guidance from these good workout podcasts tailored for over 40 men, you can stay motivated, informed and on track to achieve your fitness goals. Whether it's learning new workout routines or nutritional advice that suits your age group better or simply hearing motivational stories from others in your shoes – these podcasts offer all of this and more.
Tune in to transform not just your body but also adopt a healthier mindset about staying active and living well into middle age and beyond.