Are you tired of squinting at tiny text on your morning commute, or do you simply want to switch up your news intake routine? Well, you're in the right place. Podcasts have become an increasingly popular way to stay informed about the world. They offer a unique blend of in-depth analysis, storytelling, and convenience that traditional news outlets can't match.
If you're a news junkie looking for some quality podcasts to keep you updated, in this article, we're going to dive into some of the best news podcasts that you should be tuning into.
So, grab your headphones and let's get started.
The Daily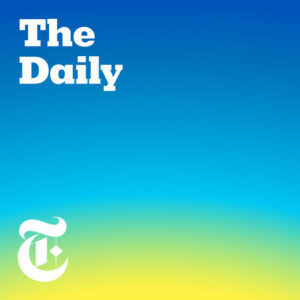 The Daily, brought to you by The New York Times, is a top-notch news podcast that keeps you in the loop with the biggest stories of our time. It's your daily dose of reliable and approachable news. Hosted by Michael Barbaro and Sabrina Tavernise, this podcast serves up 20-minute episodes five days a week, all ready for your consumption by 6 a.m. Whether it's breaking news or deep-dives into ongoing sagas, no subject is too tough for The Daily to tackle. With each episode featuring different reporters sharing their unique perspectives, The Daily creates an interesting blend of viewpoints on current affairs.
Ideal for morning commutes or anytime listens, its flexibility allows you to pick any random episode without missing out on context. Since its launch in 2017, it has become one of the best choices for those seeking straightforward yet engaging storytelling about what's happening now in our world.
Today In Focus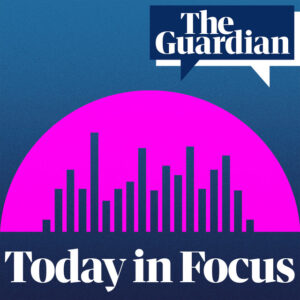 Today in Focus is an engaging news podcast that truly stands out. Hosted by Nosheen Iqbal and Michael Safi, this weekday show offers a deeper dive into the latest headlines, providing you with a richer understanding of global current affairs. It's like your daily newspaper but with more detail and insight! From politics to culture to environmental issues, nothing is off-limits on this show. The hosts have a knack for taking complex topics and breaking them down into digestible bits without any political bias.
If you're looking for authentic journalism combined with insightful discussions, Today in Focus has got it all wrapped up in neat 30-minute episodes – perfect for anyone wanting to keep up-to-date on important matters without investing too much time.
NPR News Now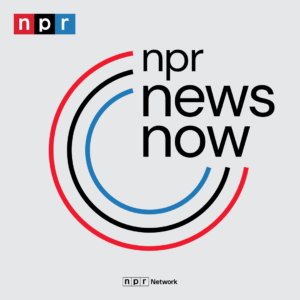 NPR News Now is a dynamic podcast that serves up the most crucial headlines of the day in quick, five-minute doses. Updated every hour, this podcast keeps you right in sync with breaking news from around the globe. It's all about delivering just-the-facts news on everything from politics to natural disasters.
Each episode lasts only five minutes – perfect for folks always on the move! No political chatter or debates here; just straight-up reporting of real-world events as they unfold. With one-click access to fresh hourly updates, NPR News Now makes catching up on current affairs simple and convenient whether you're commuting, having lunch or chilling at home. Uncomplicated and efficient, it's an indispensable addition to any news podcast playlist.
The Cameron Journal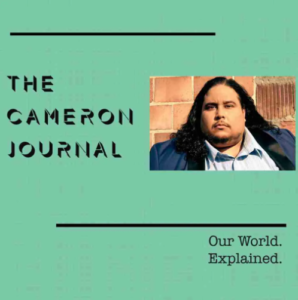 The Cameron Journal Podcast is a delightful blend of engaging conversations, lively debates and intriguing interviews. Hosted by the versatile Cameron Cowan – who wears many hats as a political commentator, writer and editor-in-chief – this podcast offers an eclectic mix of content. From politics to business leadership and from random fun topics to author discussions, there's always something exciting brewing in each episode. What sets it apart as one of the best news podcasts is its unpredictable nature; you can never guess what topic will be up next!
The episodes are perfectly timed for your daily commute or gym workout, keeping you entertained every step of the way. If you're looking for a refreshing take on the world around us, this podcast is definitely one of the best out there!
The NewsWorthy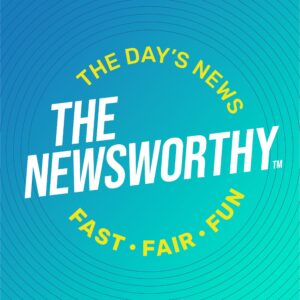 The NewsWorthy podcast, hosted by veteran journalist Erica Mandy, is a dynamic blend of fast news delivery and fair reporting with an enjoyable fun twist. It stands out as one of the best-unbiased news podcasts for its unique approach to presenting critical information from varied fields such as politics, tech, business and entertainment in just about 10 minutes each weekday.
This concise format allows listeners to stay updated without investing too much time or energy – perfect for those leading busy lives. Plus, the unbiased presentation ensures deeper understanding while keeping eye-roll-inducing bias at bay. With multiple perspectives offered on every issue, The NewsWorthy podcast truly keeps you well-rounded and informed in today's fast-paced world.
The Economist Podcasts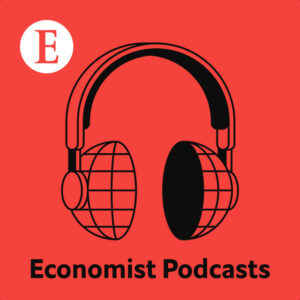 The Economist Podcasts is a top-tier news podcast that breaks down the biggest headlines of the day, making sense of complex stories in an easy-to-understand manner. Its global team of correspondents dives deep into current affairs, business and finance, science and technology as well as global issues. This isn't your average news roundup; it's a comprehensive journey behind the scenes, unveiling surprising trends and unexpected narratives from across the globe. Hence, one of the best financial news podcasts.
What sets this podcast apart is its focus on providing a balanced perspective with reporters spotlighting facts beyond their borders – be it America, Britain or China. If you want to stay updated with world events through an insightful lens while understanding the nitty-gritties of business and financial world, The Economist Podcasts are hard to beat!

Global News Podcast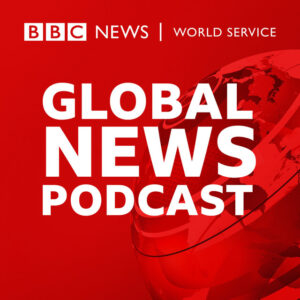 The Global News Podcast from the BBC is your go-to source for staying updated on world events. This show isn't your average news podcast – it's a comprehensive, timely and reliable daily update of significant happenings across the globe. It brings you stories about everything from major political shifts to natural disasters, right when they happen.
What sets this podcast apart is its twice-daily updates on weekdays and daily episodes at weekends – meaning you're always in the know. Plus, their expert reporters provide inside views and interviews with key players to give you a deeper understanding of each issue. So if you want straightforward, no-nonsense news coverage that doesn't skimp on detail or depth, tune into the Global News Podcast – it's simply one of the best world news podcasts out there.
World Business Report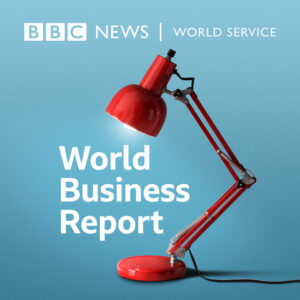 The World Business Report podcast from BBC is a quick and easy way to get your global business news fix. It's like having pocket-sized bites of the most important happenings in the world, served up twice daily. Each episode, which runs for about 25 minutes, comes packed with expert insights and analysis from knowledgeable journalists and industry insiders.
One of its biggest strengths is its truly international outlook – whether it's Asia or Europe or the Americas, this podcast has got you covered. Plus, it spans a wide array of topics; everything from big-picture economic trends down to individual company earnings reports are discussed here. But what really sets it apart as one of the best business news podcasts is how clear and simple they make their reporting – no jargon-filled mumbo-jumbo here! Just straightforward talk that helps laymen understand complex issues easily.
Daily Tech News Show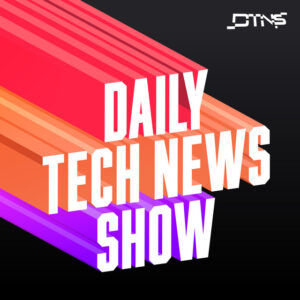 The Daily Tech News Show, commonly known as DTNS, is your one-stop shop for all things tech. Hosted by the knowledgeable duo of Tom Merritt and Sarah Lane, this easy-to-digest podcast brilliantly condenses the day's most important tech news into a fun-packed 30 minutes. Whether you're interested in cryptocurrency trends or curious about AI advancements, DTNS has got you covered with thorough coverage of global technology developments.
In an era where technology plays such a crucial role in shaping our society and economy, staying updated is key. With its insightful discussions on cyber security issues, latest gadgets to watch out for and progression of virtual realities like Metaverse – DTNS offers exactly that! So if you want to be ahead in the tech game without any jargon overload – tune into The Daily Tech News Show!
On The Media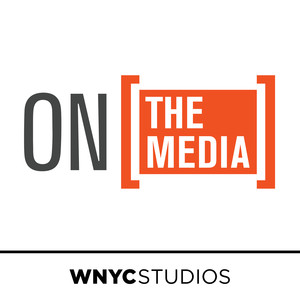 On The Media, or OTM for short, is a top-notch news podcast that really digs into the nitty-gritty of how media works. It's like getting a backstage pass to see how news stories are cooked up and served. Each week, over one million people tune in as host Brooke Gladstone takes on tough topics with honesty and openness. She explores threats to our freedom of speech and government transparency while also casting a critical eye over big weekly stories. Plus, she reveals hidden political messages in everything we consume from newspapers to TV shows.
What sets OTM apart is its quality – it has bagged multiple awards including the prestigious Peabody Award for its overall work. So yeah, if you're after a top-notch news podcast that tells it like it is – On The Media is definitely worth checking out.
The Globalists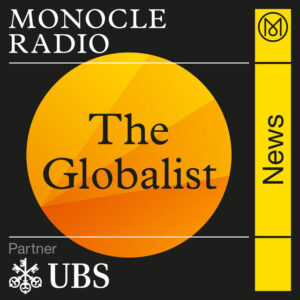 The Globalist is a top-tier news podcast that you should definitely consider starting your day with. Brought to you by the folks at Monocle, this award-winning show gives you all the major news stories from around the globe in just 30 minutes. Broadcasting from London and Zurich, The Globalist doesn't just report on current events – it dives deep into global affairs, politics and business topics with sharp analysis and commentary.
What makes this podcast stand out? Its world-wide viewpoint combined with an emphasis on how business intersects with politics. Plus, they bring in guests ranging from bigwig CEOs to politicians for interviews, offering diverse perspectives on pressing issues. So if you're after a well-rounded understanding of what's going on in the world each morning, The Globalist should be your go-to listen!
Today, Explained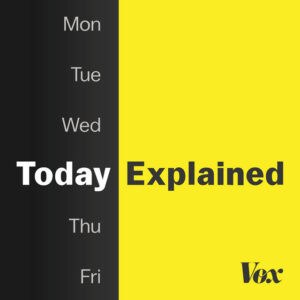 Today, Explained is a must-listen daily news podcast by Vox. Guided by hosts Sean Rameswaram and Noel King, you'll navigate through the day's biggest stories with ease. It doesn't just give you the news. This podcast breaks down the biggest stories of the day, making sure you're well-informed without feeling overwhelmed. Each episode dives deep into significant events, laying out their historical context and potential consequences with clarity.
Plus, they thoroughly checked for every episode – making sure you're getting reliable information straight to your ears without any fluff or jargon. While its primary focus revolves around American politics, it also keeps an eye on significant global happenings too. If you want a straightforward yet comprehensive take on daily news, Today, Explained is one of the best out there!
Stay Informed and Updated with the Best Daily News Podcasts
In conclusion, whether you're a news junkie or someone who just likes to stay informed, tuning into the best news podcasts is an easy and convenient way to keep up with current events. The best podcasts for news mentioned in this article offer a variety of perspectives, are engaging, and provide accurate information. They offer comprehensive coverage of everything happening around the world in digestible bites that can be consumed on your commute, during your workout, or even while making dinner.
So whether you're into hard-hitting journalism, political analysis or just want a quick update during your morning commute, give these podcasts a listen – they might just become your new favorite source for news.
Happy listening!