Are you a cricket fan wanting to stay up-to-date on the latest news and events? Then Test Match Special is the podcast for you! In recent times, there has been an increase in cricket podcasts; however, not all have managed to capture exciting content.
If you want to know more about the Test Match Special podcast, then keep reading our article review. Learn all there is to know about this must-have podcast and find out why it's become such an essential part of keeping up with the game.
Introduction To The Test Match Special Podcast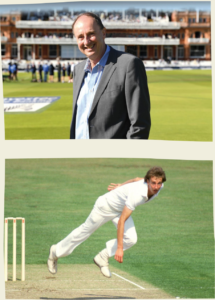 Test Match Special is an iconic podcast dedicated to cricket for fans from all over the world. It's hosted by Jonathan 'Aggers' Agnew and a team of journalists, players, and celebrities. It brings listeners up-to-date coverage of Test matches, One Day Internationals, and Twenty20 tournaments involving England's cricket team. 
The show has a unique style that's both serious in its role as a commentator on the action but also includes moments of light relief. TMS provides insightful commentary on live games, interviews current and former players, and gives historical context to classic matches. Fans can enjoy interviews with top stars, analysis from experts in the field, and expert opinions on how England is doing. 
One of its biggest draws is its cast of beloved commentators who bring their charm and wit to each episode. And since 1957, Test Match Special has been an essential part of any cricket fan's listening schedule – bringing them closer to their favorite teams every step! 
With its irreverent style and expert game analysis, it's a must-listen for anyone who loves cricket. 
Why You Should Listen To This Podcast
Test Match Special is an engaging podcast that offers cricket fans a unique and insightful look into the world of international cricket. Whether discussing current trends, breaking news, or unpacking highlights from recent matches, Test Match Special has something for everyone. 
Some of the most respected voices host the show in the game, with esteemed broadcaster Jonathan Agnew leading the proceedings. He is joined by a range of high-profile pundits, including former England captain Michael Vaughan who offers their informed opinions on all aspects of modern-day cricket coverage. 
Test Match Special provides an in-depth analysis of all aspects of the sport, from big matches to important strategic decisions. 
Listeners can get inside knowledge on how the best players prepare for upcoming tournaments or what they learned from their previous games. You might even gain some tips yourself! With special features and exclusive access to professional athletes, this podcast offers everyone who loves cricket – whether they're a newbie or a veteran fan. 
With regular updates on recent performances, transfer rumors, and behind-the-scenes stories from professionals worldwide, this show will surely give you everything you want to know about your favorite sport. 
So if you're looking for expert commentary and engaging conversations about one of the world's most popular sports, look no further than Test Match Special. With its combination of knowledge, entertainment, and access to some of cricket's best players, this podcast is essential for any fan.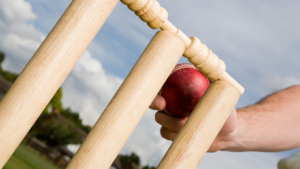 Key Points To Remember From The Test Match Special Podcast
Expert Evaluation: Provides in-depth analysis from a team of cricket experts to help listeners better understand the game. This includes commentary on the performances of players, teams, and strategies employed by both sides. 
In-depth Interviews: These interviews provide listeners with valuable insight into the game and an opportunity to hear the perspectives of those who have experienced the game first-hand. 
Up-to-Date Coverage: This includes breaking news, match results, and other important updates that may be relevant to the game. Thus, keeping listeners up-to-date with the latest news and developments in the world of professional cricket. 
Engaging Commentary: The commentary team provides an entertaining and knowledgeable perspective on the game, providing both humorous and insightful play-by-play. 
Enhanced Engagement: It is a platform for listeners to engage with the show, with opportunities to ask questions, make predictions, and share their opinions. This helps to create a community of cricket fans and allows the podcast to stay connected to its audiences. 

What Are The Not-So-Great Aspects Of The Podcast
The Test Match Special podcast has a few aspects that leave something to be desired. Firstly, the discussion often lasts for too long, with some episodes lasting up to 40 minutes. It can be overwhelming for the listener, who is inundated with too much information. 
Another issue listeners have experienced the irritating laughter coming from the back of the comms box. This can be distracting and off-putting, especially when the standards of the commentators and ex-players are generally good. 
Finally, the cricket podcast is not for everyone. While some listeners find the in-depth analysis and discussion captivating, others may prefer Agens, Tuffers, and Vaughan for their commentary. 
Overall, the Test Match Special podcast has its merits, but there are also areas where improvement is needed. 
Test Match Special Podcast: Summary Review
BBC Test Match Special is the iconic UK sports podcast for cricket fans, and it is one of the best out there. It covers International Cricket Council's test cricket matches and professional cricket with an in-depth discussion of events and strategies. TMS provides insightful looks into the sport, entertaining features, and informative guests such as players to provide other-worldly interviews. 
Year after year, Test Match Special remains an essential way to stay up-to-date with everything related to cricket and any fan of the game should not missed this.
If you're a cricket fan, tune into Test Match Special today to get all the latest news and updates. You can join in on the conversation by following them on social media or commenting directly on the show's website. Let your voice be heard, and get involved now!