Welcome to the world of Bangtan Sonyeondan, or as they're globally renowned – BTS! This South Korean boy band has not only conquered their homeland but has also left an indelible mark on the worldwide music scene. With their irresistible charm and exceptional talent, these seven young men have gathered a massive fanbase known as 'ARMY' both in Korea and across the globe. Their popularity is so explosive that there's no shortage of podcasts dedicated to them.
So for all you ARMYs out there looking for your next BTS fix, listen up! We've got a hot list of top-notch podcasts centered around our favorite boys just waiting for you to press play.
List of Top BTS Podcasts to Tune Into
Stanning BTS
Stanning BTS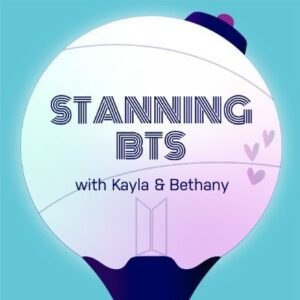 is a casual, friendly podcast that dives deep into all things related to the popular global music group BTS. Hosted by two best friends and ardent fans, Kayla and Bethany, this biweekly podcast covers a wide range of topics from album reviews, concert experiences and exciting updates about the band. It's an engaging platform perfect for fellow ARMY members or anyone interested in knowing more about BTS!
Afternoona Army: Thinky and Thirsty BTS Takes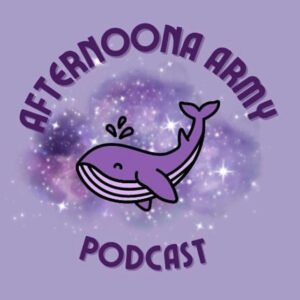 The Afternoona Army: Thinky and Thirsty BTS Takes podcast is a friendly community for mature fans of the popular South Korean band, BTS, also referred to as ARMY. Hosted by four knowledgeable ladies, the show provides an easy-to-understand guide for both newbies and seasoned fans alike. They delve into various topics related to BTS – from decoding their lyrics to uncovering deeper meanings in their music videos. So whether you're just trying to remember who's who or if you're well-versed enough to explain what 'Lachimolala' means, this podcast offers something for every level of fan engagement.
Girlz With Fun: A BTS Podcast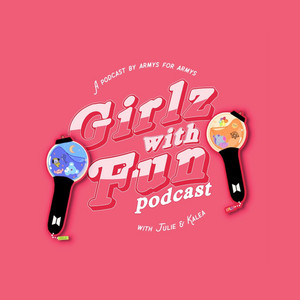 The Girlz With Fun podcast is an entertaining and informative platform dedicated to the popular South Korean boy band BTS, created by two passionate fans named Julie and Kalea. They were fed up with "professionals" who didn't truly understand the ins and outs of the fandom, so they decided to take matters into their own hands. The podcast covers all news related to BTS including marketing strategies used for their music, changes in appearances like new hairstyles, as well as any major events within the BTS community. It's basically a one-stop source for everything you need to know about your favorite K-pop group!
Generation BTS: All The Albums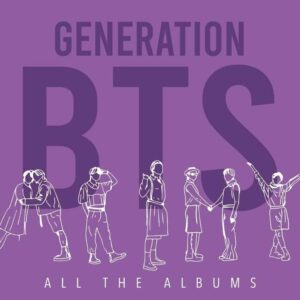 The Generation BTS podcast is another fun and casual discussion platform where three generations of ARMY (BTS fans) – Natasha, Kristine, and Leanne – share their unique perspectives on all things BTS. With varied levels of fandom ranging from 6 years to just 6 months, they take listeners on a journey across different eras as they review the band's albums in no particular order. The trio delves into discussing tracks, lyrics, performances and backgrounds while also sharing their individual favorites for song, lyric, vocal performance etc.
In addition to this entertaining analysis, they bravely decide what song they'd skip if absolutely necessary and assign an overall grade to each album. This podcast is more than just about music; it's about expressing love for the seven wonders that make up BTS!

Begin The Search – A BTS ARMY podcast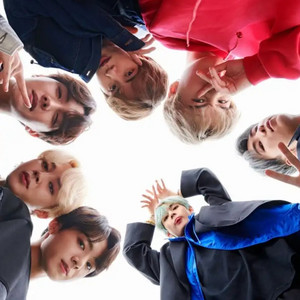 The "Begin The Search – A BTS ARMY" podcast is all about the transformative journey of becoming a fan, or an 'ARMY', of the popular Korean boy band, BTS. It dives deep into how this fandom influences various aspects of life including mental and emotional health, self-awareness, relationships and more. This podcast is about personal growth through overcoming anxiety/depression, improving self-esteem, discovering one's true potential and talents. It encourages continuous learning and setting goals for self-improvement while promoting individuality. In essence, it serves as a platform to discuss how being part of something bigger like the BTS ARMY can lead to positive changes in your life by inspiring you to live fully in the present moment.
We Review BTS Podcast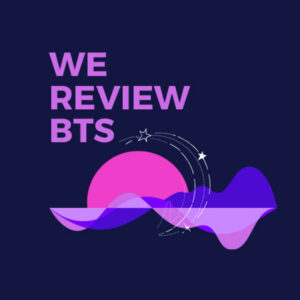 The We Review BTS podcast is all about exploring and appreciating the unique creativity of the global superstars, BTS. Each episode is dedicated to analyzing a specific music video by BTS – delving into its storyline, visual appeal, choreography and underlying message. It's a platform created by fans for fans (known as ARMY), providing an in-depth understanding of the band's musical brilliance. Whether you're already part of ARMY or just curious about their work, this podcast offers a fresh perspective on each piece produced by BTS.
Do You Know BTS?
"Do you know BTS?"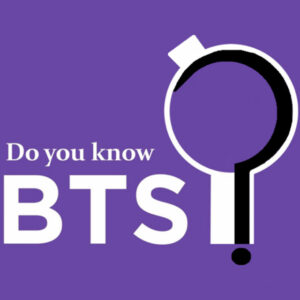 is a fun, laidback podcast where Chloe, a die-hard fan of the Korean boy band BTS from Britain, attempts to turn her friend Lorraine into a fellow ARMY member. On this show, they dive deep into everything about BTS – their music, personalities, and influence worldwide. Through engaging conversations and friendly debates on each episode, Chloe gradually reveals the charm and talent of these seven Korean artists to Lorraine. The casual tone makes it an easy listen for anyone interested in getting to know more about BTS or simply looking for something entertaining. It's all about sharing the love for BTS while having some laughs along the way!
BTS Sesh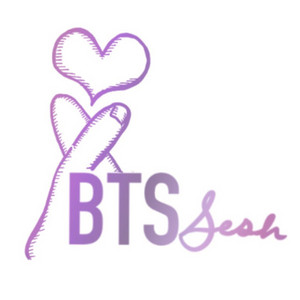 The BTS Sesh podcast is all about diving deep into the world of BTS, a global music phenomenon. Hosted by Alison and Rachel, this entertaining show combines their newfound passion for the band with discussions related to the current global pandemic. They cover everything from awards won by BTS, personal favorite members (or biases), and much anticipated comebacks. It's an engaging platform where fans can join in on comprehensive conversations about all things concerning this mega-popular Korean pop group.
The Bangtan Epiphany
The Bangtan Epiphany Podcast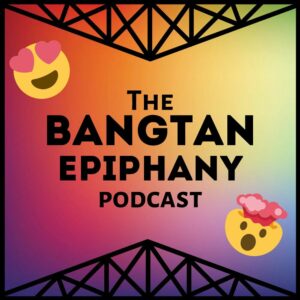 is a platform for BTS fans, especially adults, to dive deeper into the world of this popular Korean pop group. Hosted by Rocky and Emily, they explore everything from the band's music and media appearances to their social media activity and live shows. They don't just stop at understanding BTS's work but also delve into cultural aspects, art forms, and storytelling involved in creating it. It's an engaging journey for anyone interested in learning more about BTS or simply appreciating their unique charm.
Borahae, ARMYs! Dive into BTS's World with These Top Podcasts!
Whether you're a fresh recruit or a decorated veteran in the BTS ARMY, these podcasts are your backstage pass into the world of our beloved Bangtan Boys. They offer insight, entertainment and an extended family of fellow fans who speak your language – "BTS". So grab your headphones and dive right into these top BTS podcasts.
Remember, being part of this fandom isn't just about screaming at concerts — it's also about learning their journey, understanding their music on another level & connecting with other ARMYs worldwide.
Happy listening!