Midlife, for many, is a period of self-discovery, growth, and transformation. Women in midlife, particularly, experience a myriad of changes – physically, emotionally, and socially. This period can be a time of challenges, but also a time of empowerment and newfound freedom. It's a time to reassess, reevaluate and reinvent. So, to help navigate through these transitions, we've curated a list of the top podcasts specifically tailored for midlife women. These podcasts offer wisdom, advice, inspiration, and a whole lot of laughs, making the journey through midlife a bit more enjoyable and enlightening.
Keep reading our article to discover the top shows that will make you laugh, inspire you, and help you navigate the exciting journey of midlife.
Women In Midlife
Midlife is a stage of life that typically occurs between the ages of 40 and 60, characterized by various challenges and transitions. Midlife issues can include career changes, empty nest syndrome, menopause, aging parents, health concerns, relationship dynamics, and a search for meaning and purpose. Midlife women, in particular, face distinct experiences and interests during this stage, such as finding self-identity, navigating changing roles and responsibilities, rediscovering personal passions, expanding knowledge and personal growth, and seeking support and guidance to navigate these transitions effectively.
Women in the Middle®: Loving Life After 50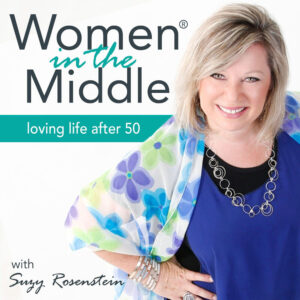 Good news for all ladies who've hit the big 5-0 or beyond, Suzy Rosenstein is here to reinject enthusiasm into your lives.
Women in the Middle® is a podcast exclusively for midlife ladies who are thirsting for some positive vibes on life post-50. Suzy Rosenstein, an expert with MA and a Master Certified Life coach keeps it real by sharing the ups, downs and downright funny realities of aging and making life-altering decisions to ensure your next phase is regret-free.
Suzy, as a life coach for women in midlife, brings a cheerful viewpoint coupled with practical advice on self-care, dealing with job ennui, forging ahead as an entrepreneur, seeking happiness, managing relationships, maintaining a positive mindset, navigating the empty nest phase, embracing aging, and transitioning through life. She also offers lessons on making the right alterations to kick-start your life anew.
Magnificent Midlife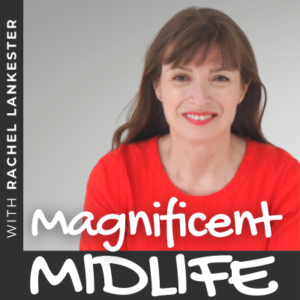 Dealing with the unique challenges and shifts that come with midlife can feel overwhelming. You might find yourself feeling adrift, questioning your identity, or feeling dissatisfied with where you are. If this sounds familiar, know that you're not alone – and there are ways to turn things around.
The Magnificent Midlife Podcast is all about celebrating, supporting, and empowering women in midlife and beyond. They refuse to accept the negative stigma attached to aging and thrive on challenging the norm.
Rachel Lankester focuses on everything related to midlife, discussing meaningful issues and sharing inspiring stories of incredible women doing amazing things. Her goal is to help women navigate through menopause and midlife's messiness, designing an awesome midlife journey that brings lasting health, happiness, and fulfillment.
Rocking Midlife Podcast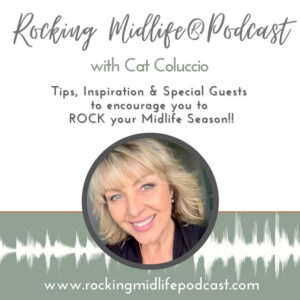 Come check out The Rocking Midlife® Podcast for a lively chat about how life can be amazing in your next chapter! Cat Coluccio, the host of the show, isn't just an expert in teaching, personal training, and life coaching. She's also an author, public speaker, and a massive advocate for women in their midlife. Cat's goal is to inspire women to stop putting things off, get out of their rut, and live a purposeful life, filling their potential and leaving a meaningful legacy for their loved ones and societies.
Join Cat for entertaining, unfiltered talks with people who are making their midlife years exciting. Every topic is on the table – menopause, decluttering, pursuing dreams, money matters, even sex. Tune into The Rocking Midlife® Podcast for the inspiration and motivation to be bold, stop delaying, and start designing the life and legacy you desire!
Fit Girl Magic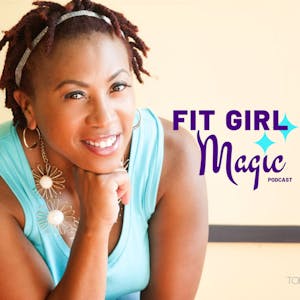 The Fit Girl Magic podcast aims to support women in developing easy-to-follow healthy lifestyles and routines that suit their busy schedule. It also guides you on how to develop a strong, steady mindset so you can stop viewing workouts as a burden and start feeling strong and confident with a clear understanding of what to do.
Every week, Kim Barnes Jefferson, with a touch of humor and candid talk, shares resources, tricks, and expert interviews to assist women over 40 in mastering weight loss, managing hormones and finally getting healthy based on your personal needs and preferences.
If you want to stop tying your worth to what the scale says, to quit hopping between different plans, and be ready to end the constant comparisons and all-or-nothing thinking, you've found your podcast. This podcast helps you unlock your strength, build your confidence, and offers a fresh perspective on your health, wrapped up in some good, honest talk.

Hot Flashes & Cool Topics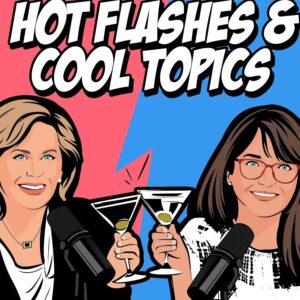 Hot Flashes & Cool Topics is a cool weekly podcast that turns up the volume on the stories of women rocking the midlife scene and beyond. The dynamic duo behind this project are Colleen Rosenblum and Bridgett Garratt, who joined forces in their mid-50s to resonate with women their age and older. Rosenblum, with a past in law, pilates, and motherhood, and Garratt, with a history in elementary teaching, acting, and raising two kids, both call Franklin home. They decided to kick-start this project over a meal, as they found that there weren't many platforms for mature women that go beyond the topic of menopause.
On this podcast, you'll hear them chat with celebs, career gurus, physicians, authors, researchers, and inspiring women who took the bold step to switch careers after the big 5-0. They cover a wide range of topics, from jobs and relationships to staying healthy and feeling good. They even scoop up interviews with some high-profile celebrities. Every 35-minute episode is a celebration of the thrilling adventure that is womanhood, making this podcast a must-listen for some powerful inspiration and camaraderie.
Postcards From Midlife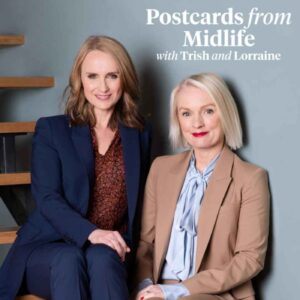 Postcards From Midlife is all about empowering women to embrace and enjoy their spectacular midlife years and challenging the outdated viewpoints on peri and post-menopausal women in today's world. With a cumulative experience of over 30 years in editing women's popular magazines, Lorraine Candy and Trish Halpin have worked with big names like Cosmopolitan, Red, Elle, Marie Claire, InStyle and Sunday Times Style. In early 2020, they introduced Postcards from Midlife, specifically targeting Generation X women in their 40s to 50s.
Through their hit weekly podcast and interactive social media community, they celebrate the ups and tackle the downs, providing priceless support and advice from their expert network and humorous, approachable celebrity pals. As seasoned journalists and ex-glossy magazine editors, these ladies take pride in their growing and active community of fabulous women who are eager to lend a hand. Every life and work lesson they've acquired is put to good use in offering reassuring guidance on issues that midlife ladies encounter, from health and HRT, fashion and beauty to wellness, parenting and relationships.
Midlife & Beyond with Jo Blackwell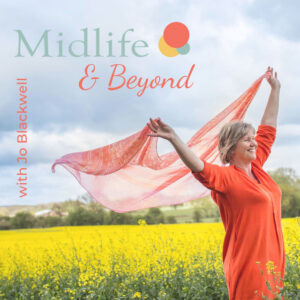 Are you finding yourself at a crossroads, asking pivotal questions like who am I? What's my past, and what does my future look like? Am I content, and if not, what will I change? Navigating the midlife transition can feel like a cocktail of joy, sadness, confusion, and all things in between, often leaving many women feeling isolated and overlooked. But where exactly does this transition lead us?
Jo Blackwell is your guide on this journey. She's a photographer, author and coach dedicated to empowering women over 50 who desire more from their lives. Midlife & Beyond podcast is an extension of her initiative – The Midlife Movement. Their goal? Making this transition smoother with coaching, information, and a supportive community.
Jo's objective is to help women like you own the stage in their lives, tailoring the definition of that role to your unique needs. The Midlife Movement is here to revolutionize perceptions about midlife and aging, one episode at a time. Remember, we become invisible only when we stop acknowledging our own selves.
Midlife Matters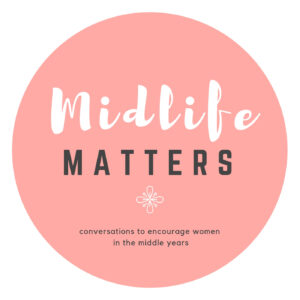 Midlife Matters is a refreshingly real podcast aimed at women juggling the mayhem of parenting teens and young adults. Marie, Julie, and Mindy are your hosts, chatting weekly about everything that's giving midlife women sleepless nights!
The midlife women podcast is a hearty dose of empowerment, encouragement and advice, helping women navigate midlife with confidence, positivity and zero stress.
Each episode uncovers the surprising joys of midlife, the importance of loving your future self and the pitfalls to stay clear of along the way. It's not just about family life – the trio also dish on topics like aging with grace, self-care rituals, decluttering your space, meal planning ideas and so much more.
Thriving Thru Menopause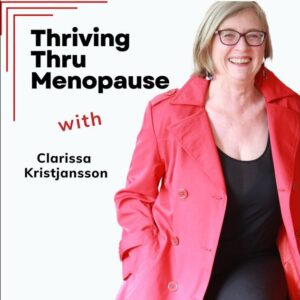 Join Clarissa Kristjansson, an acclaimed menopause health coach and mindful living expert, as she guides you on a holistic approach to navigating your menopause symptoms. Recognized internationally as a menopause mentor, Clarissa leverages her background in neuroscience and corporate leadership to provide unique insights. After experiencing burnout during her own perimenopause in 2013, her journey took a different course.
Every week, Clarissa tackles a variety of topics including sound sleep habits, stress management, and relationship improvement. She brings along a variety of experts to share their knowledge, experiences, and handy tips to help you cope with menopause challenges. Her aim is to empower you to flourish during this life stage, rather than just get through it.
Midlife with Courage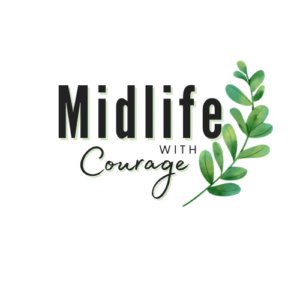 Midlife with Courage is a podcast committed to inspiring and motivating women who are no longer interested in living a life dictated by societal expectations. Hosted by Kim, a retired nurse with a newfound enthusiasm for igniting passion in midlife women through the magic of essential oils, this podcast provides a platform for women seeking to harness their personal power. With Kim's sage advice, listeners can gain the knowledge they need to independently make choices, ask insightful questions, and ultimately forge a fresh path for themselves.
This podcast empowers women to question their traditional roles and encourages them to step outside their comfort zones to live a more fulfilling life. Kim, with her background in healthcare and holistic practices, offers a unique perspective on this transformative journey. Midlife with Courage fosters a supportive environment where women can truly discover their capacities, maximize their potential, and live their best lives. Simple, honest and engaging, this podcast is a beacon of inspiration for women in their midlife season.
Engage with the Best Podcasts for Midlife Women
There you have it, ladies – a roundup of some of the finest podcasts out there for midlife women. Whether you're in need of a good laugh, some sage advice, a motivational pick-me-up, or simply some quality content that resonates with your current stage in life, these podcasts have got you covered.
Now grab a glass of your favorite beverage and settle in for some me-time. Remember that even in the hustle of our midlife frenzy, having small moments to breathe, learn, and be inspired can be a powerful antidote.
Embrace the joy of midlife one podcast episode at a time.