If you're looking for an entertaining and informative way to stay up-to-date on the latest scientific news, then look no further than the 60-Second Science podcast. With its unique approach to delivering scientific information coupled with its ability to make complex topics accessible, it is no wonder why this podcast has become one of the best sources for all things science related. And among science enthusiasts who are eager to learn about the most recent developments in a wide range of science topics.
Through its engaging stories and compelling interviews with researchers from around the world, 60 Second Science offers something for everyone. Read on for my review of this captivating podcast and see what makes it stand out from other science podcasts! 
A Little Background On 60-Second Science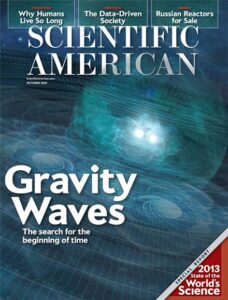 60-Second Science is a weekly, bite-sized podcast of the American science magazine Scientific American. From biology to astronomy, this podcast provides concise summaries of ground-breaking research without overwhelming listeners with too much detail.
The podcast features a rotating host of science journalists (from Scientific American) who provide short and scripted discussions to explain new discoveries in the field. Christopher Intagliata is one of several hosts, which includes Karen Hopkin, Jason G. Goldman, and Steve Mirsky. Each episode is unique due to the varying hosts, giving listeners an exciting insight into the ever-evolving world of science.
The show presents queries such as "Why do we need sponges?" and "How does plastic pollution affect animals?" And experts across the globe are brought in to provide lucid elucidations about complicated matters. Without oversimplifying them or making them too difficult for non-specialists to comprehend. All within sixty seconds!
This Scientific American's mini-podcast is a great way to quickly stay informed about the latest science news. Each episode covers major scientific developments, presented in an easy-to-understand format that doesn't require detailed technical knowledge. 
What Makes This Podcast A Worth Listening To Show?
The 60-Second Science podcast is a great way to stay informed about cutting-edge scientific breakthroughs efficiently and conveniently. Every episode provides concise summaries of significant research findings and advances in just one minute. Thus making it perfect for those who are short on time but still want to keep up with today's science news. Listeners can quickly get caught up on the most noteworthy evolutions without investing too much effort or taking away from their daily schedule.
The show covers topics from all areas of scientific research, ranging from new knowledge about space exploration to advances in medicine and biotechnology. There really is something for everyone! With this wide array of topics, 60-Second Science provides an insightful look into various fields such as biology, chemistry, physics, and more. It also features interviews with scientists from around the world, giving exciting insight into their research. Listeners can gain knowledge about contemporary events in science in these diverse disciplines.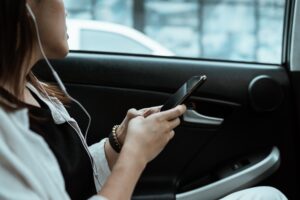 Overall, the 60-Second Science podcast provides an accessible introduction to various areas of science for those who are not familiar with them otherwise. And this is an important benefit given our increasingly interconnected global society where knowledge and understanding across all disciplines can be invaluable tools for informed decisions 
Important Takeaways From 60-Second Science Podcast
The 60-Second Science podcast is an excellent source of information in a matter of seconds.
60-Second Science provides a much-needed break in your day. The short, concise format allows you to gain knowledge in a manageable amount of time. It's the perfect way to fill your breaks and free time with something educational and stimulating.

Feel more connected to the world around you. By understanding the scientific concepts behind everyday phenomena, you can better appreciate the natural world and its complexities.

Gain a better understanding of the complex workings of the natural world. This knowledge can be applied to your career, allowing you to make more informed decisions and gain a more in-depth insight into the topics you are discussing. It is also a great way to stay on top of the latest medical and technological advancements, giving you a competitive edge in your field.

Broaden your perspective. By hearing the perspectives of different scientists and experts on a range of topics, you can gain a deeper understanding of scientific issues and their implications on everyday life. 

What Drives Criticisms To The Podcast?
60-Second Science podcast is not objective enough and introduces political opinions into some of its content. Hence, many believe the podcast should stick to presenting scientific facts. And without bias or submitting personal opinions.
Politics can be an important part of the scientific process, but it should not be the primary driver of decisions. Science should be driven by facts, rigorous experimentation, and evidence-based conclusions. And not by the political agendas of politicians and special interests. When politics becomes too involved in science, it can lead to biased research, suppression of evidence, and the misappropriation of resources. Additionally, political interference can create a climate of mistrust.
Listeners are not tuning in to hear about political opinions but rather to hear about science-related topics and facts. 60-Second Science should focus on objectivity and facts instead of introducing political views into the content. 
Final Verdict On The 60-Second Science Podcast
60-Second Science is the best science podcast if you want to learn something new and gain a different perspective on how things work. It offers bite-sized snippets of information that are engaging and easy to digest. Each episode will take less than 10 minutes but dwells on numerous topics. Ranging from emerging technologies, animal behavior, space exploration, and more – so there's always something interesting for everyone! If you're looking for an exciting way to stay informed about current scientific developments. Or just want fun facts to share with friends at your next dinner party. Give 60-Second Science a listen!
Click here to explore our full range of science podcasts. And check out Ologies With Alie Ward podcast for even more inspiring ways to dive into the world of science!