"How to Save a Planet" is a podcast that explores the pressing environmental issues facing our planet and provides actionable solutions for individuals and communities to mitigate these issues. It brings together a diverse group of experts, activists, and everyday people to discuss climate change, environmental justice, and sustainable agriculture. It also discusses more topics.
The importance of this podcast cannot be overstated. Climate change and other environmental crises are some of humanity's biggest challenges. And they require urgent and sustained action to mitigate their impact.
"How to Save a Planet" is one of the few podcasts offering practical solutions to these complex issues. While bringing a fresh and creative perspective to the conversation. I will explain an in-depth review of this podcast in this blog post.
Overview Of How To Save A Planet Podcast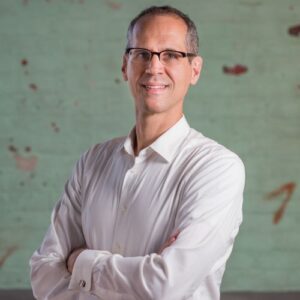 The "How to Save a Planet" podcast is produced by Kendra Pierre-Louis, Rachel Waldholz, Anna Ladd, Daniel Ackerman, and Hannah Chinn. And hosted by Alex Blumberg and a team of individuals who are passionate about climate science and its intricacies. The hosts bring their expertise and unique perspectives to the show and feature guests from different fields and backgrounds, including scientists, activists, policymakers, and everyday people making a difference in their communities.
The show is conversational and engaging, with the hosts and guests discussing various environmental topics and issues. Each episode typically focuses on a specific topic, such as sustainable agriculture, climate change, or environmental justice. And the hosts and guests explore different perspectives and potential solutions. Additionally, the podcast includes interactive segments where listeners can submit questions and comments that the hosts address on-air.
Episodes of "How to Save a Planet" are released every other Thursday, allowing listeners to stay up-to-date on the latest environmental news and developments. The show is available on all major podcast platforms, including Apple, Spotify, and Google. The episodes are usually around an hour long, but some special episodes may be longer or shorter.
Why Should You Listen To The Podcast?
If you care about the environment and want to make a difference, the "How to Save a Planet" podcast is a must-listen.
One of the key reasons why you should listen to the podcast is that it provides actionable solutions to environmental problems. The hosts and guests of the show are experts in their fields and bring a wealth of knowledge and experience to the discussion. They provide practical and achievable solutions that individuals can implement daily. As well as more extensive systemic changes that can be advocated for and implemented by communities and governments.
For example, in one episode, the hosts discuss reducing plastic waste, including reusable bags, bottles, and containers, supporting sustainable packaging businesses. They also advocate for policies limiting single-use plastics. The podcast is valuable because it focuses on diverse perspectives and voices.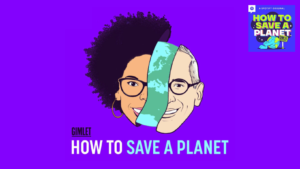 Environmental issues disproportionately affect marginalized communities. And it's vital to ensure that these communities are included in the conversation and have a say in the proposed solutions. The show features guests from various backgrounds and experiences, allowing for a more nuanced and inclusive discussion of these issues.
Finally, the podcast is a source of inspiration and hope, highlighting inspiring stories and successes. It's easy to feel overwhelmed and discouraged by the state of the environment. But "How to Save a Planet" reminds listeners that people and communities are making a positive impact every day. These stories serve as a source of hope and motivation and inspire individuals to take action and make a difference in their communities.

Standout Episodes From The How To Save A Planet Podcast
Here are 5 examples of episodes that are particularly noteworthy:
Presenting: Science Vs – A Mystery in the Air
The Science Vs. episode features the story of Ella Kissi-Debrah. Ella is a little girl who suddenly got sick and landed in the hospital, baffling doctors. Her mother, Rosamund, fights to discover what happened to her daughter. The answer has enormous implications for everyone, as the episode explores the impact of air pollution on human health.
Rosamund Adoo-Kissi-Debrah and Professor Stephen Holgate are interviewed in the episode, shedding light on the dangers of air pollution and the need for action to fight for clean air.
Trying to Talk to Family about Climate Change? Here's How
The episode is about how to talk about climate change with friends and family who don't believe it's real. It features a conversation between a father and son who successfully navigated this conversation. It also provides step-by-step tips from an expert on how to have a conversation where both sides actually hear each other.
The Green Wave
This episode is about Europe's climate plan and the surprising story behind it. It started with students walking out of school to demand more action on climate change, which became an international movement. The pandemic then propelled the movement forward. The episode explores what the rest of the world can learn from Europe's climate plan. The guest is Thomas Pellerin-Carlin.
Black Lives Matter and The Climate
The episode discusses the intersection of the Black Lives Matter movement and environmental justice. Black Lives Matter initially included ecological justice in its policy platform. The episode explains the importance of fighting for racial justice to save the planet. Alex and Ayana also discuss what the climate movement can learn from the Black Lives Matter movement. The episode highlights the significance of the Black Lives Matter movement as the largest in U.S. history.
We Can't Solve the Climate Crisis Without Gender Equality. We'll Prove It To You.
The episode focuses on the underrepresentation of women in critical climate decision-making spaces. Despite being half the people on the planet, women rarely have equal representation in these spaces, which is terrible for everyone. The hosts team-up to analyze the data and show how gender inequality in climate leadership can worsen the harmful impacts of climate change and make it harder to implement necessary policy changes.
They also speak with someone who has seen how women's leadership on climate can transform an entire nation. The episode aims to raise awareness about the importance of gender equality in climate leadership.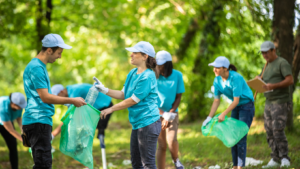 Criticisms Of The Podcast
The How To Save A Planet podcast has recently been missing s
omething. After the departure of one of its co-hosts, Dr. Ayana Elizabeth Johnson, the podcast has become much less engaging. With only one host, Alex Blumberg, leading the episodes, the dialogue has become stale and monotonous, and the show has lost its spark.
In addition, the episodes are posted infrequently and can be few and far between. This can be disappointing for long-time listeners, as sometimes the "new" episodes are nothing more than reruns of old interviews. This lack of fresh content can make the podcast feel like a chore rather than an enjoyable experience.
Conclusion I Have On How To Save A Planet Podcast
In conclusion, "How to Save a Planet" is a highly recommended podcast that provides valuable insights and solutions to environmental challenges. The podcast's focus on practical solutions, diverse perspectives, and inspiring stories makes it a valuable resource for anyone looking to learn more about environmental issues and take action to address them.
While the podcast is not immune to criticism, many potential complaints are inherent to the nature of podcasting as a medium. Despite these possible criticisms, "How to Save a Planet" remains an engaging, informative, and inspiring podcast that is well worth listening to for anyone who cares about the health of our planet and its inhabitants.