It's no secret that Normal Gossip Podcast is one of the funniest and most unique gossip podcasts out there. Hosted by Kelsey McKinney, this podcast dives into the lives and decisions of complete strangers. From funny stories to strange encounters, Normal Gossip delivers juicy gossip that's sure to keep you entertained. With a witty and friendly tone, the show is sure to keep you laughing.

In addition, McKinney is able to create an engaging atmosphere for her guests to discuss the submitted stories. The show art by Tara Jacoby is also worth noting, as it adds to the experience of listening. It's whimsical and imaginative, which perfectly exemplifies the show's content.

With topics ranging from every day to the extraordinary, Normal Gossip is a must-listen for anyone looking for an offbeat podcast experience. Whether it's a story of someone who accidentally ended up in a spaceship or a tale of an unexpected encounter with an old flame, Normal Gossip has something for everyone.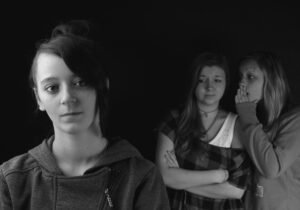 Produced by Alex Sujong Laughlin, Normal Gossip is an entertaining and interesting podcast worth checking out. So, if you're looking for some comedic gossip to listen to, this show should be at the top of your list.
What Makes The Normal Gossip Podcast Special?
One of the most impressive things about Normal Gossip is its tone and delivery. The show has an upbeat, conversational vibe that makes it feel like you're listening to friends gossiping in a cozy coffee shop.




The show also never takes itself too seriously, and this creates an enjoyable atmosphere for the listener. The light-heartedness of the show allows guests to talk candidly about their experiences without any judgment. One thing that I love about Normal Gossip is that it never shies away from discussing challenging topics. While the show mostly focuses on strange and hilarious stories, it also touches on more serious topics from time to time.

McKinney is great at creating a safe space for her guests to open up about the things they've experienced. Whether it's a story about struggling with depression or talking about the death of a loved one, Normal Gossip is always respectful and thoughtful.
The Negative Aspects Of The Show
Normal gossip isn't perfect, however; sometimes, the conversations can feel a bit shallow or surface-level. This is especially true when discussing more difficult topics. For example, when discussing a story about mental health, the conversation eventually shifts to funny anecdotes or jokes. While this usually makes for an entertaining show, it can also lead to a casual attitude toward serious issues.
Final Take On The Normal Gossip Podcast
Overall, Normal Gossip is a fantastic podcast that provides an entertaining and unique take on the world of gossip. The show's witty and friendly tone creates a fun atmosphere for guests to share their stories.

Also Read: Serial Podcast Review

Plus, its engaging art adds an extra layer of enjoyment to the experience. The show isn't perfect, but its light-heartedness and irreverence make it stand out from the crowd. So, if you're looking for some offbeat gossip to listen to, Normal Gossip is definitely worth checking out!