Streaming services are making podcasts more accessible than ever before, and as a result, their popularity is surging. Listening to podcasts is an excellent way to explore new topics and hear diverse conversations about them. Want to add a bit of excitement to your daily drive? Look no further: we have something special for UK sports fans. Set aside the standard F1:Beyond The Grid and The Race F1 – it's time to try P1 with Matt and Tommy podcast!
If you're interested in hearing more about P1 with Matt and Tommy podcast, keep reading! We'll be exploring the topics the hosts cover, what makes this show unique from other sports podcasts, and of course, why UK sports fans should give it a listen.
A Glimpse Of P1 with Matt and Tommy
P1 with Matt and Tommy is the ultimate podcast for Formula 1 lovers. Hosted by two diehard fans, Matt Gallagher and Tom Bellingham. This show brings you all the latest news, reactions, predictions, and opinions from one of the most thrilling sports in the world.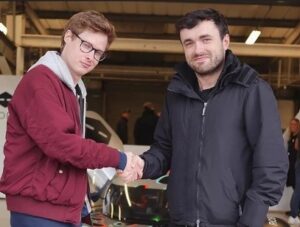 No detail is spared as they explore every Ferrari strategy blunder or off-track controversy that comes to light. Join them on their electrifying journey through Grand Prix racing as they provide an expert analysis of each race while discussing team tactics and driver rivalries in fascinating conversations. 
In addition, the podcast also offers an insider's perspective on team tactics and driver rivalries. As well as expert analysis of each race. With their enthusiastic delivery style, these hosts give their listeners an understanding of every aspect of the sport that makes it so exciting. From thrilling races to dramatic post-race interviews. 
No matter your knowledge about F1 racing – whether you're a novice fan or an experienced racer. With P1 with Matt and Tommy, you'll be up-to-date with F1's pulse-pounding action! 
Why Did Matt And Tommy Leave WTF1?
Recently, Matt Gallagher and Tom Bellingham's sudden departure from the popular YouTube channel WTF1 has raised much speculation. The channel is known for its F1 podcast and was created by non-other than Tom Bellingham. The two have left to embark on a new journey with their podcast P1, which appears to have been done in an amicable manner. 
What Makes The Show A Must-Listen Podcast
P1 with Matt and Tommy is a must-listen podcast for any Formula One fan. The two hosts, Matt and Tommy, provide an entertaining yet informative show that appeals to casual and hardcore fans alike. Their combination of technical knowledge and comedic banter makes the show highly engaging without compromising quality or accuracy. 
The duo brings in top guests from within the F1 circuit, such as drivers, engineers, team principals, journalists, and other industry insiders. And these guests deliver a wealth of insight into the sport that can't be found anywhere else. Through these interviews, they can discuss topics ranging from recent performance updates to iconic moments from the past. Giving listeners a comprehensive overview of the current state of Formula One while also providing an educational window back into its rich history. 
In addition to their interviews, the podcast offers humorous takes on some of F1's most controversial topics. Which often spark interesting debates among their audience over social media platforms like Reddit. This creates a unique community atmosphere around its content, contributing significantly to its success.
Overall, P1 with Matt and Tommy provides an unmatched level of entertainment for any fan looking for more than just race coverage. But also additional behind-the-scenes insights into how modern-day F1 works – making it one of the premiere podcasts available today!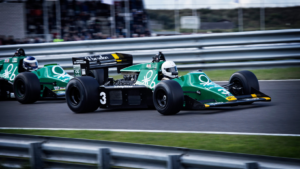 Some Important Takeaways From The P1 With Matt And Tommy
The P1 with Matt and Tommy podcast provides comprehensive coverage of the world of Formula 1 racing. From the latest news and reactions to predictions and opinions. Fans of the sport can stay informed about the latest developments in Formula 1. 
The podcast features an in-depth analysis of recent sports events, including Ferrari strategy blunders and off-track controversies. By analyzing these events in detail, listeners understand the dynamics in Formula 1 racing. 
The podcast provides a unique perspective on Formula 1 racing, giving listeners insights that they may not get from other sources. The hosts bring their personal experiences and opinions to the table. Thus providing listeners with an entertaining and informative listening experience. 
Matt and Tommy are passionate about Formula 1 racing and strive to provide listeners with the best coverage possible. They take the time to research, analyze, and discuss the sport so their followers can stay up to date on all the latest developments. 

What Are The Drawbacks Of The Podcast?
P1 with Matt and Tommy, the podcast that gained so much popularity over the last few years, has recently been revived with its original hosts, Matt and Tommy. While there is great joy amongst their fans that the two are back together, there is also a slight sense of disappointment. 
The missing presence of Katie is felt by many. Katie was an integral part of the show, bringing a unique perspective and balance to the conversations. Her absence has been noticed, adding a slight tinge of sadness to the reunion of the two hosts. Many fans had been hoping that Katie would join the show again, even if it was only for one episode. To them, the show would not be the same without her. 
While the two hosts have expressed their gratitude for Katie's contributions to the show and have even invited her to come back, it appears that she cannot join at this time. For now, P1 with Matt and Tommy is still going strong. 
Overall Impression On The P1 With Matt And Tommy Podcast
If you're a fan of Formula 1 and looking for an entertaining, fun take on all the news and updates from the grid, P1 with Matt & Tommy is your go-to podcast. From reviews of cars to banter about races, these two friends share their unique perspectives in a way that will make you feel included. They converse in such a manner that it is as if you are part of the conversation. 
If you were a fan of Matt and Tommy when they hosted WTF1, then you'll adore their new podcast. It's a safe space for Formula 1 fans to celebrate the sport they love. Join them today for some good F1 chat – it's sure to be one ride you won't want to miss!
  LISTEN TO THE P1 WITH MATT & TOMMY PODCAST NOW