A podcast that tells you it is not too late to make a big change in your life. Second Life Podcast, hosted by Hillary Kerr, is a beautiful show that explores career transitions for all audiences! The podcast is suited for women struggling to identify their life paths and needs some motivation to continue.

Whether it's a simple kind gesture from a woman you don't know, meeting up with our friends, or expressing objections to inequality, we all regain strength when women support one another. Although you may be lucky enough to have some powerful women in your life that you can trust, another kind of encouragement arises out of podcasts.
Hillary Kerr, A Second Life Podcast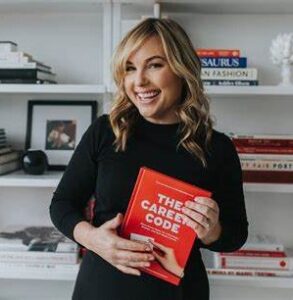 Second Life Podcast features career changes that can come from all age groups. Host, Hillary Kerr, interviews notable women who've made the bold choice to switch professions later in their lives. The motivational and blunt conversations deliver the remarkable backstories of some of the most influential people these days, from CEOs to designers, visionaries, writers, founders, mothers, artists, pioneers, and more.
Among the highest-rating episodes are the interview with the actress-turn-entrepreneur Jessica Alba, who founded The Honest Company with a valuation of over $1 billion in 2015, and the talk with Jenna Bans (writer and producer), who created the American crime comedy-drama TV series Good Girls in 2018. The inspiring Second Life is a must for women of any age wanting to discover a new career.
What's Powerful About Second Life Podcast?
Second Life podcast revealed that there are many outstanding businesswomen behind some of the most renowned lifestyle and fashion brands. As with many entrepreneurs, they are in a different place before they reach their current line of work.




Hillary Kerr is living proof of the Second Life phenomenon. She started her career as an editor, and freelance writer, then founded Who What Wear. Each episode abounds with uplifting stories from personalities who have founded brands we've known about. But aren't highly recognized by many. For someone who's had a change in their walk of life or who doesn't know what to expect for themselves for 5 years.

It's a fantastic reminder that you can't always predict where your life will take you. Furthermore, as ordinary individuals, it's good to hear stars address the same hurdles we encounter in our lives. To be frank, however, they're likely to have branded outfits as they talk. The podcast isn't thought-provoking coverage,  but it's compelling and encouraging for anyone considering leaving their current career circle.
What's Interesting About the Show?
The podcast host has natural passion, desire, curiosity, and detailed research for her guests, who cover several backgrounds, fields, qualifications, ages, and experiences of life. Her podcast doesn't have too many advertisements that interrupt the dialogue. Being a professional host, as any great interviewer would, she has a set of prepared questions, but Kerr also adapts to the conversation. It's a give-and-take interview style that many other podcasts lack, making Kerr's show an extraordinary unusualness.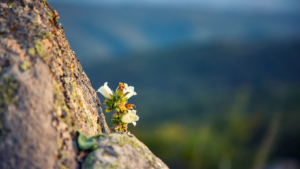 Like the personages Oprah Winfrey, Carol Trussel, and Michelle Obama, she's not the type of host who showers her guests with questions. She adds her standpoint and delves deeper on behalf of her audience's intel and interest. This podcast is marvelous in all respects. You will be inspired to persevere toward your goal and dreams. You'll gain knowledge, be wiser, and discover more about yourself as you listen. And the good thing is, you'll feel like it's only a casual chat between your two sisters.
And What Makes It Inferior?
I just hope that Hillary will have open-ended questions instead of softball questions. Suppose she's going to explore the world of retail and design. In that case, she should address the issues within the industry, the type of leadership to best maintain and improve their company. And NOT bootlicking over the high-ranking executives. Better have more challenging questions, in this way, it will result in a more promising conversation.
Verdict: Highly Recommended
The second Life Podcast of Hilary Kerr is definitely the most inspiring and best podcast for women. If you need to hear some convincing real-life stories and have been contemplating your future career, Second Life Podcast is the podcast for you. Tune in and hear it first-hand!