As we know, podcasts are growing in popularity, and so is fantasy football. So why not combine them? The Ringer Fantasy Football Podcast does just that by bringing you the latest news and advice to help you win your fantasy football league.
Hosted by three experienced fantasy football experts, Danny Heifetz, Danny Kelly, and Craig Horlbeck, the show covers everything from breaking news and weekly match to off-season moves and more. In addition, each episode provides in-depth analysis and expert advice on how to make the right decisions for your team.
The podcast provides a guideline for each fantasy football campaign by discussing important topics (such as weekly matches, deals, and live fantasy) and the little details that may significantly impact your team's rankings.
With podcasts ranging from 20 to 60 minutes, anyone can easily fit a few into their busy schedule, allowing them to stay up-to-date on the latest fantasy football news. So whether you're an experienced fantasy football veteran or an eager rookie, The Ringer Fantasy Football Show has your back.
The Ringer Fantasy Football Show is available on Apple Podcasts, Sttitcher, and Google Play Music. So take advantage of the chance to get ahead of your competition, and tune in. With help from The Ringer Fantasy Football Show, you could be the envy of your fantasy league.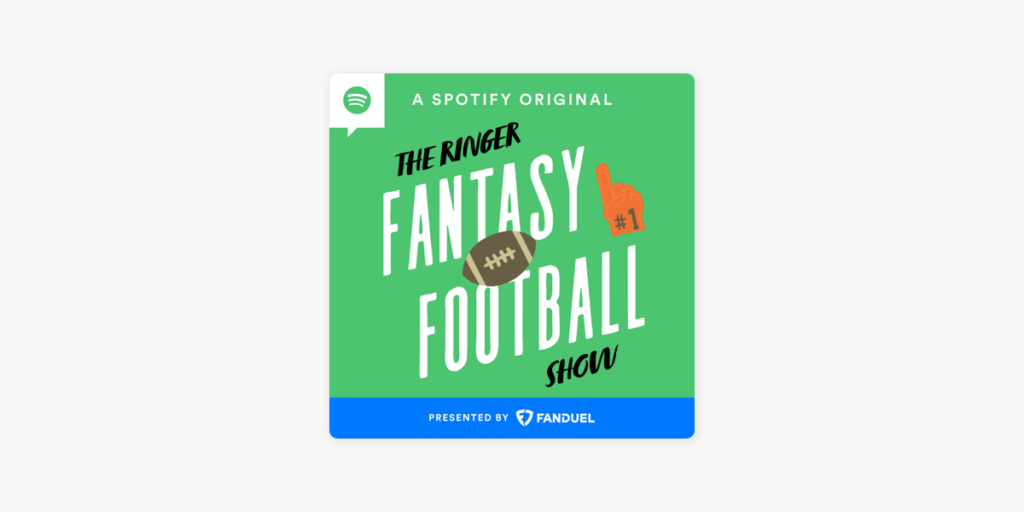 What's Best About The Ringer Fantasy Football Podcast?
The best thing about The Ringer Fantasy Football Podcast is its comprehensive fantasy football coverage. It is a treat for football enthusiasts. I used to be a casual football fan, but now I religiously follow the show and listen to it every week.
The show covers the latest news, analysis, and trends in fantasy football, as well as discussions about sleepers and busts. It features interviews with NFL players and fantasy football analysts, allowing listeners to learn what the pros have to say about their favorite teams. On top of that, they also offer valuable advice on how to best manage your fantasy team.
It is an excellent resource for those new to fantasy football and even seasoned veterans. If you are a die-hard football fan, this podcast is a must-listen. Not only will you gain more insight into the world of fantasy football, but you'll also have tons of fun.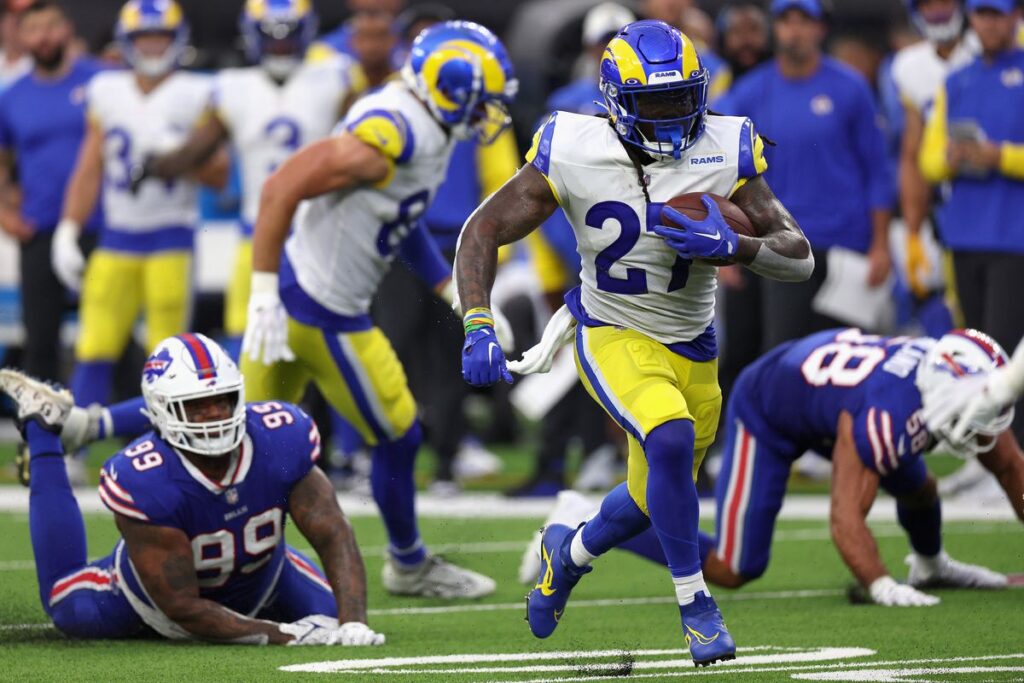 What's the Worst?
To say "worst" is unjust regarding The Ringer Fantasy Football Podcast. It is one of the best fantasy football resources, but that doesn't mean it's not without its faults. For example, the podcast can sometimes be pretty long and detailed, which may be overwhelming for those who need more time to sit and listen for hours.
Additionally, some of the hosts' opinions may be polarizing, putting off listeners with different views. Lastly, the podcast only covers fantasy football, so it may not be suitable for those who are looking for information on other topics related to the NFL. While these are some potential shortcomings, they are relevant to the overall quality of the podcast.
Final Word
The Ringer Fantasy Football Podcast is something not to miss. It has great information and knowledgeable hosts and is sure to entertain. Whether you are a casual fan or an experienced one, you can get something out of this podcast. So, sit on your couch and listen to this fantastic podcast someday.