What do you think about a long time running show, talking about sports and everything under the sun with your best pals? You will certainly have a blast talking with your friends and putting together a show to strengthen your bond. The Sports Junkies Podcast may seem like a dream come true to everyone, and it is for the four people we will be talking about today.
A Background On The Sports Junkies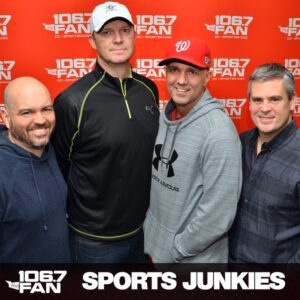 The Sports Junkies have four hosts who are longtime friends, and they are Jason "Bish" Bishop, John "Cakes" Auville, Eric "EB" Bickel, and John-Paul "JP" Flaim. They have worked together since 1996, and 26 years later, they still have their show running. The show was discovered through a cable access TV show and a newspaper article. After years, the podcast is still up and running with no way of stopping, that is for sure. They even recently signed an extension of the contract with 106.7 The Fan, and they are one of the best reasons why the channel is part of the highest-rated sports station anyway.
What made the Junkies so successful that they garnered this much love from their listeners after over two decades? Their brotherhood is the show's core; they may not always agree on their opinions, but they already have a bond for life. Three of them were nursery school friends, and Jason had joined them in high school. That bond is special and has made the discussion and banter out of this world.
Reasons To Tune In To The Sports Junkies Podcast
Through and through, the podcast showed its strength through the bond that the hosts have. They are lifetime friends, after all, and you can see it in the way they interact with each other. This kind of dynamic is pure gold to the podcast world, and their chatter is beyond engaging and hilarious. It is the kind of sports podcast that you would choose to listen to, not only because you are interested in sports but more on how you enjoy their banter and the other topics that they would touch on.



The show is broadcasted every morning. For most people, listening to Junkies is their routine, and they have made themselves part of people's lives. Most people grew up listening to them, or they literally grew up with them. That's how big the impact is for the people, and I totally understand why. They know what they are talking about, and their discussions are pretty lovely and fun! You will see different perspectives of people with sports and everything in between. There is never a dull day while listening to the Junkies, and they are a delight to listen to.
The Little Downside Of The Podcast
If you are looking for a well-detailed deep dive analysis of a sport. It is something that the Junkies may not be able to give you. With this being said, the hosts are still knowledgeable in some sports and are big fans of them. At the same time, they do not only touch sports but other fields as well. Such as entertainment and life in general. Another thing to note is how in a group of friends, it is bound that some people may have different views than others.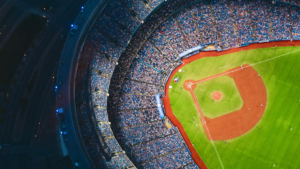 People may not agree on someone in the circle of hosts and may like a host more than the other. It is a disclaimer that you should remember when listening to them that these hosts have different opinions and are very vocal about it. Even with their longtime friendship and brotherhood, they occasionally also get into discussions that may get heated. Regardless, they are able to shake it off, and it is part of the friendship.

Also Read: The Good The Bad the Rugby Podcast Review
Wrap Up: The Sports Junkies Podcast Review
If you are looking for a fun sports podcast with great banter and discussion that you will surely enjoy, check out The Sports Junkies Podcast. They may have their flaws in technical insights when it comes to sport. But you will truly love the genuine brotherhood and banters of the people in the podcast. The hosts are engaging and fun, and you will never get tired of these people. Furthermore, they are the best to listen to when you are doing your morning routines. Fall in love with the Junkies consisting of Cakes, EB, Bish, and JP, and see them out and about as they talk about sports and everything else.