Are you looking for a way to deepen your faith and connect with others through prayer? The Daily Rosary Meditations podcast may be just what you're seeking. Join a community of thousands of people from around the globe who pray every day while listening to this podcast. This podcast provides a unique and insightful way to reflect on the mysteries of the rosary. Discover the transformative power of the rosary.
Keep reading to learn more about Daily Rosary Meditations and how it can benefit your spiritual journey.
Overview of Daily Rosary Meditations Podcast
The Daily Rosary Meditations is a podcast of Holy Family School Of Faith. It is an informative and spiritual podcast that educates listeners on the truths of the Catholic Faith through guided meditations, scriptural readings, and reciting the Rosary all in one 25-minute episode. The host of this well-loved Christian and Catholic podcast is Dr. Mike Scherschligt, who has studied Sacred Theology at Rome's Marianum with a Doctorate (STD).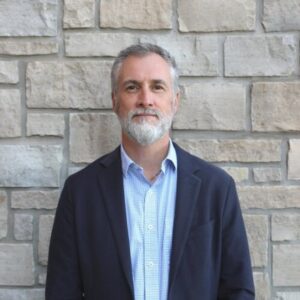 Dr. Scherschligt not only hosts this popular podcast but also provides training for catechists throughout America with his online series Faith Foundations, as well as various pilgrimages to Holy Land, Poland for Divine Mercy Pilgrimage and other Marian Pilgrimages like Lourdes Spain Fatima & Guadalupe each year. He has been doing this work to form over 10K people annually since 2005 when he founded Holy Family School of Faith along with Dr. Troy Hinkel under the guidance of the Blessed Mother & Holy Spirit. 
So if you are looking for a convenient way to establish your daily habits in prayer while learning more about Catholicism – give this podcast a try! Tune in for scripture readings, meditation exercises and saying the rosary – all within 25 minutes!
Why Tune In To the Holy Family School Of Faith Daily Rosary Meditations Podcast
The Daily Rosary Meditations podcast is an invaluable resource for Catholics and non-Catholics alike. This podcast offers a unique opportunity to both learn about the Catholic faith and pray the rosary in a meaningful way. 
One of the main reasons why people listen to this podcast is because of Dr. Scherschligt. Not only does he provide valuable insight into Christian teachings, but his soothing voice also makes it easier to stay focused during prayer time. Additionally, listeners enjoy gaining an understanding of each mystery as they pray along with him–a perfect way to bring more intentionality into your spiritual life! 

In addition, Dr. Scherschligt includes inspiring stories from church history as well as contemporary saints who have lived out their faith in extraordinary ways throughout history – giving listeners practical examples of how they can live out their own Christian calling today! The spiritual guidance offered allows those listening to make connections between their personal lives and the mysteries being prayed – enabling them to grow in their relationship with God while deepening their knowledge about Him at the same time! 
Another benefit of listening to this online rosary podcast is that it helps cultivate consistency in one's prayer life. With a consistent schedule and easy-to-follow format, listeners can make praying the rosary part of their regular routine–no matter how busy or chaotic life may get! 

Lastly, many people tune in for its strong sense of community that emerges when multiple individuals are engaging in common prayer together at once. Despite being miles apart physically, those who listen feel spiritually connected due to their collective commitment to deepening their relationship with God through Mary's intercession via reciting the rosary daily.
What Could Use Improvement On The Podcast?
The Daily Rosary Meditations podcast has received some negative reviews, citing a few aspects that could be improved. 
One issue is the difficulty hearing the female voice that completes the prayers. This may be due to the fact that the voice is relatively quiet and doesn't always match the tone and volume of the main speaker. And this can be a frustrating experience for listeners, as the difference in voice levels can be significant enough to require turning up the volume. As a result, detract from the overall experience of the podcast. 
And third, some listeners have expressed their concern over the "fixing homosexuality" meditation of the show. This direction can be offensive and embarrassing to some, particularly the thousands of homosexual Catholics who do not need advice on how to "fix" their struggles.
Overall Thoughts On The Daily Rosary Meditations Podcast
Daily Rosary Meditations teaches you how to meditate and establish a daily habit of prayer while discovering the truths of the Catholic Faith. 
If you're having a hard time praying and want a change of habit, join Dr. Mike Scherschligt as he tackles everyday living with God, what the scripture says, meditation, and a Rosary – all under 25 minutes! It's perfect for your daily commute or morning coffee listening.