AI-enabled tools have been a topic of speculation for years, with many wondering if the hype was justified. However, as marketers and entrepreneurs, most acknowledge that these tools hold great promise. Although there are still issues to be resolved, it is evident that AI-enabled tools have become viable options for us to produce high-quality content more efficiently and economically than before. One such tool is Magellain.AI, which assists in smart spending for podcast advertising. 
If you're interested in learning more about Magellain.AI and how it can help you with your podcast advertising, continue reading. We'll cover the software's features, pricing, and pros and cons in more detail.
About Magellan AI
Magellan AI is a platform for podcast media planning that utilizes machine learning. The platform allows users to analyze and manage podcast data, giving them complete control over their entire podcast advertising program. With automated airchecks, detailed flight visualizations, and one-click introductions to ad sellers, Magellan AI makes podcast advertising more efficient and effective.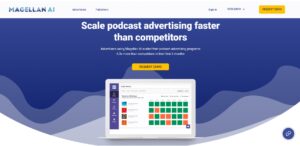 It has developed the largest database of podcast advertising data, covering the activity of nearly 19,000 brands and 40,000 shows across the US, Canada, Australia, the UK, and Germany. Advertisers and agencies spending over $400mm annually use Magellan AI to find, evaluate, and connect with podcasts, while publishers and networks use the platform to grow ad sales, support ad operations, and acquire new content. 
How Does The Platform Works
Magellan enables success for publishers, agencies, and brands in the dynamic realm of podcast advertising. Through the implementation of machine learning, Magellan assesses ads delivered by hosts across a network of over 30,000 podcasts. Our platform facilitates connections between prominent brands, like SimpliSafe and Babbel, and renowned publishers, such as The New York Times and ESPN, by offering market visibility.
For Advertisers
Advertisers can simplify their podcast media planning process by utilizing tools that help them discover and evaluate shows.
Gain valuable insights into your competitors' advertising strategies by accessing data from more than 30,000 shows and 19,000 brands.
Save time and effort by receiving airchecks of your ads within 24 hours of submission, eliminating the need for time-consuming verification.
For Publishers
Publishers can utilize advanced filters to explore and uncover potential advertisers.
Gain a competitive edge by analyzing similar shows and utilizing the information to increase market share.
Stay updated with weekly email alerts about new brands entering the podcasting space.
Receive near-real-time analytics through alerts for recently added advertisers on your watchlist.
Key Features
Discover
Their search function allows for advanced filtering based on industries, brands, genres, networks, and other criteria.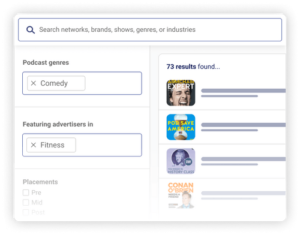 New Advertisers – Stay ahead of the game by receiving weekly email alerts and access to filterable lists that show which brands are new to podcast advertising.

Fill Rate – Identify the podcasts that have unsold advertising slots and bargain for lower rates to cut costs.

Get Introduced – Don't waste your time searching for the correct sales contact for podcasts or networks. They will find them for you.

Watchlist – Keep track of your target accounts by creating a watchlist that monitors their advertising activity over time. Discover which shows and networks they are currently advertising on. 
Flighting Map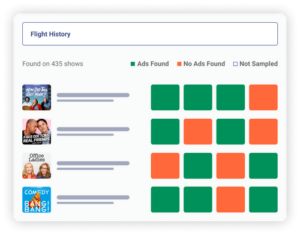 The Flighting Map feature allows podcasters to easily identify the locations and timeframes in which advertisers and shows are currently active. This valuable tool helps podcasters to strategically plan their own advertising campaigns and show schedules to avoid competition and maximize exposure. 
Airchecks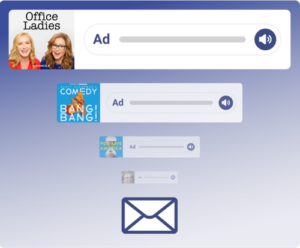 The Airchecks feature allows podcasters to obtain copies of their aired advertisements quickly and easily. This can be useful for tracking the success of an advertising campaign, reviewing the quality of the ad, or simply keeping a record of past ads. By providing the audio clips promptly, podcasters can save time and effort in obtaining copies of their ads, allowing them to focus on other aspects of their podcast. 
Event Analysis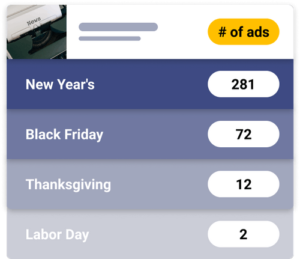 The Event Analysis feature provides an insight into the timing of events such as holidays, product launches, and cultural moments that can impact advertising and marketing strategies. By utilizing this feature, podcasters can stay ahead of the curve and create relevant content that resonates with their audience during these events. 
Keywords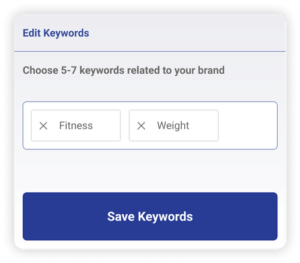 Locate the places where advertisers or podcasters use specific words. This Keywords function can assist podcasters in identifying where their target keywords are being used by advertisers or other podcasters. By understanding where these keywords are mentioned, podcasters can improve their marketing and content strategies to reach their intended audience more effectively. 
Attribution by Magellan AI
The Magellan AI dashboard now offers a new product for podcast advertisers and publishers to analyze campaign performance, pacing, and success. Using the existing database of ad intelligence that includes over 40,000 podcasts, this tool provides attributable data to inform future campaigns and optimize ongoing ones. The feature benefits both publishers and buyers. 
Verified Downloads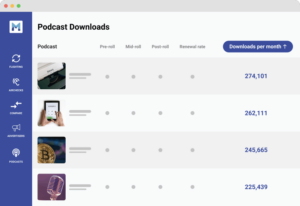 Magellan AI offers a single platform for precise show downloads, episode downloads, and distinct listenership to its advertiser and agency partners. All podcasts, irrespective of their size, have the option to join Magellan AI Verified Downloads at no cost. By joining, your show will be discoverable by all our buy-side clients, guaranteeing maximum exposure.
How To Use Magellan.AI Platform
To discover how Magellan AI can enhance your return on investment for podcast advertising, kindly request a demo from their support team. 
A member of their sales team will reach out to you and schedule a demo, which typically takes 20-30 minutes and may take a day or two to arrange. Their demos are tailored to your company's requirements because generic demos cannot effectively demonstrate how their service can be used on a daily basis.
Simply inform them of your interests, and they will guide you through utilizing Magellan AI for your particular needs.
Magellan AI Pricing
Magellan AI has not disclosed the pricing details for their product or service, which is a typical approach for software vendors and service providers. To learn about the current pricing, it is recommended to contact Magellan AI directly. 
| | |
| --- | --- |
| PROS | CONS |
| Easy connection through the cloud. | Contacting the support may be necessary to enable using the platform |
| Highly precise predictive analysis. | Debugging |
| Opportunity to collaborate with other podcasters. |   |
| Simple organization of advertising campaigns. |   |
| Developer friendly nature |   |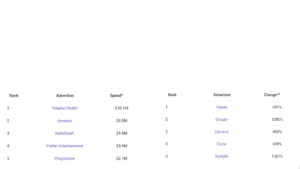 Final Verdict
As an AI-powered platform for podcast media planning, Magellan AI offers a wide range of features that make podcast advertising more efficient and effective. With its extensive podcast advertising data database and accurate predictive analysis, this platform is an excellent choice for podcasters looking to grow their ad sales and acquire new content. However, the need to contact support for a demo and occasional debugging issues may be a downside for some users.
Overall, Magellan AI is a highly recommended platform for podcasters looking to leverage their advertising program.