Welcome to our review of the Mind Pump podcast! We are here to help you understand this podcast, why it has become so popular, and how you can benefit from listening.
Mind Pump is a top-rated fitness podcast that covers the latest news in health and wellness, personal development, nutrition, and more. Hosted by seasoned fitness professionals Sal Di Stefano, Adam Schafer & Justin Andrews. Each episode dives deep into various topics related to physical health and mental well-being. With an emphasis on real-world solutions backed up by sound scientific evidence and expert advice, Mind Pump provides listeners with practical strategies they can use immediately in their lives.
If you're looking for guidance on getting fit or staying healthy, this podcast might be perfect for you! Read further to find out why we think it's one of the best fitness podcasts available today! 
A Synopsis On Mind Pump Podcast
The Mind Pump Podcast is a unique show that focuses on health, fitness, nutrition, and lifestyle topics. The podcast is hosted by  Sal Di Stefano, Adam Schafer, and Justin Andrews.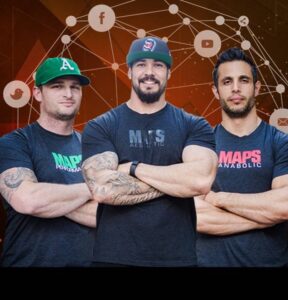 They have over 40 years of experience in the fitness industry as personal trainers, club managers, IFBB competitors, and thought leaders in exercise science.  They are fitness professionals who provide their audience with knowledge about the science behind achieving health and wellness goals.
Topics discussed range from supplements to dieting, exercise regimens, and more. While providing valuable information, the podcast also offers an entertaining experience. Its hosts share personal stories in a way that has been described as "Howard Stern meets fitness."
Mind Pump podcast also features interviews with experts in fields such as strength & conditioning coaches or nutritionists who share their insights into various aspects of physical fitness.
With its thought-provoking conversations and honest approach to discussing complex health and wellness topics, Mind Pump provides an exciting listening experience that educates them with RAW TRUTH. Sorting through fake science and revealing what is actually true.
Each episode lasts around 50 minutes, and new episodes come out almost every day so listeners can thoroughly explore each subject matter. 
What Makes It Among The Most Popular Fitness Podcasts?
Mind Pump consistently ranks at the top of the rating charts due to its ability to combine education with entertainment in one package.
The podcast is the perfect choice for those seeking a casual and enjoyable way to get knowledgeable advice about fitness. This nearly daily show covers various interesting topics in a free-flowing conversation style. Which, in turn, makes it easy to learn from each episode. The hosts have extensive knowledge of their field, ensuring that you receive accurate information and entertaining insights on the latest health trends.
If you're looking to improve your fitness, enhance performance, and/or increase longevity, then the podcast offered by Mind Pump is for you. Each episode provides a wealth of training and sports nutrition information. Not only that, but you can also submit your own questions to be addressed in upcoming episodes. Whether you're aiming to build muscle mass or lose fat efficiently – the hosts provide advice tailored specifically to each individual's needs.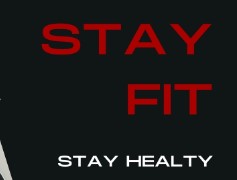 Furthermore, Mind Pump: Raw Fitness Truth hosts are unafraid to speak their truth. Their mission is to provide an honest look at the industry by debunking any quick-fix solutions that don't actually work. And instead, they focus on science-backed strategies for weight loss, muscle growth, and overall fitness success. They allow you to access reliable information to make more informed decisions about your physical health.
Mind Pump podcast boasts an impressive one million monthly listeners, making them a major player in the fitness industry. With such a large following, it's no surprise they are widely recognized for regularly bringing quality content to their loyal fans. 
Important Takeaways From Mind Pump Podcast
Set realistic goals: Don't set overly ambitious goals that may be too difficult to achieve. Set realistic goals and work your way up to them.
Understand your body's limitations: Everyone's body is different, so it's important to understand your own limitations. Don't push your body too hard, or you may risk injury.
Focus on form: Proper form is essential for achieving fitness goals. Focus on your form, not just on how much weight you're lifting.
Get adequate rest: Rest is an important part of any fitness routine. Make sure to get enough sleep and rest between workouts.
Nutrition is key: Eating a healthy, balanced diet is essential for achieving fitness goals. Don't forget to include healthy fats, proteins, and complex carbohydrates in your diet.
Have fun: Don't forget to enjoy the process of working out and getting fit. Find activities that you enjoy and make sure to take time to relax and have fun.
Be consistent: Consistency is key to achieving any fitness goal. Make sure to stick to a regular routine and don't give up. 
These are just some of the many insights and tips offered on the Mind Pump: Raw Fitness Truth podcast. With these tips, listeners can better understand their own bodies and take steps to achieve their fitness goals. 

What Drives The Negative Reviews?
The Mind Pump Podcast has received negative reviews for consistently discussing topics outside the scope of what the podcast was intended for. Specifically, the hosts have been criticized for discussing crypto and conspiracy theories and for their often poor political views. This is because many of their listeners want the show to focus on muscle-building and weight-lifting topics. They want the hosts to stay within the boundaries of their intended issues instead of offering opinions on unrelated topics like inflation, marketing, and economics.
The overall consensus is that their show would be much better if it was focused on the topics they were most knowledgeable in. 
Conclusion On The Mind Pump Podcast
Overall Mind Pump podcast has become extremely popular due to its consistent, high-quality content. And because it provides practical advice on how people can reach their health goals faster and safer than ever before. With hundreds of episodes already released, there should be something for everyone regardless of experience level or interest in health and fitness!
Are you trying to lose weight, build muscle, improve your mental health, or just learn more about staying healthy? Mind Pump: Raw Fitness Podcast is an excellent resource for anyone interested in taking control of their wellness journey.  Give the podcast a try – we guarantee you won't regret it! Listen now to Mind Pump: Raw Fitness Podcast today for expert guidance towards achieving your ideal physique!