Welcome! We know you're here because you want to find out if the Ben Greenfield Fitness podcast is the right fitness podcast for you. Well, look no further! Our review will provide all of the answers that you need. You'll get an in-depth look at how this show can help improve your overall health and fitness goals. As well as tips on what topics are discussed and how it compares to other podcasts in its category.
So don't wait any longer. Dive into our review now and see why this could be your new favorite fitness podcast! 
Overview Of Ben Greenfield Fitness
Ben Greenfield Fitness (Life) is hosted by the founder himself, Ben Greenfield.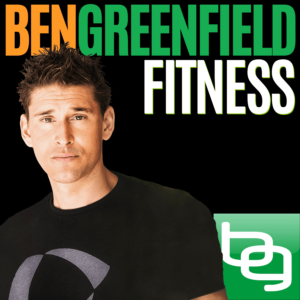 Ben Greenfield is a highly sought-after health, fitness, and nutrition expert. He is also known for his holistic approach to personal training. Moreover, Ben has expansive knowledge and experience in nutrition, supplementation, exercise, and lifestyle. And this makes the podcast an invaluable resource of knowledge, advice, and tips for those looking to improve their health and fitness.
In the Ben Greenfield Fitness podcasts, you are privy to conversations with top experts on health, fitness, and wellness topics. Discussions on different diets, reviews of fitness equipment, and talks on various health conditions and weight loss are all explored. Additionally, the podcast covers sport-specific chats and specialized events like triathlons. Through these interviews and discussions, you can gain helpful insight into living a healthier and more balanced life.
Tune in every Thursday and Saturday for 1-2 hours of helpful information. Listen to the latest research, interviews with experts in exercise, diet, and medicine, and a combination of ancestral knowledge and modern science. Plus, ask questions and learn how to optimize mind, body, and spirit. 
What Makes The Series Among The Best Fitness Podcast?
Ben Greenfield Fitness podcast is an essential source of knowledge for gym-goers and fitness buffs. Why?
The host, Ben Greenfield's proficiency in health, nutrition, and physiology, with his enthusiasm for this area, makes him a go-to source for advice on all things fitness. He has used his expertise to become a renowned writer, speaker, trainer, nutritionist, biohacker, and triathlete coach. His experience allows him to provide reliable advice on achieving your physical and mental health goals.
With Ben's vast experience in the field, you can rest assured that whatever he has to share on his podcast is reliable, up-to-date information. So, for anyone looking to stay abreast of the latest health and fitness industry developments, this is your show. No matter what new fitness craze you've heard of, you can count on Ben Greenfield Life to provide an informed opinion and helpful tips.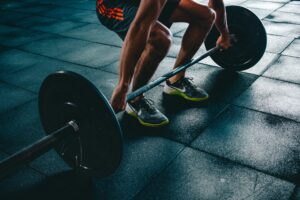 With technical explanations that are easy to understand, the topics discussed on the podcast range from training practices and new research analyses to general fitness knowledge.
Listening regularly to this podcast will provide helpful advice on various topics and keep you informed of the most recent trends in the industry. Additionally, the episodes are interesting and engaging, making them enjoyable to listen to. 
Important Takeaways From Ben Greenfield Fitness Podcast
Nutrition: Includes topics from meal plans, macro-nutrient ratios, and food sources to intermittent fasting and ketogenic diets, as well as supplements and superfoods
Exercise: From traditional weight lifting to high-intensity interval training (HIIT), athletic performance, recovery, and biomechanics
Fat Loss:  From diet plans, macro-nutrient ratios, and exercise routines to intermittent fasting, calorie cycling, and carb-cycling
Lifestyle: From sleep to stress management, time management, goal setting, and habits
Biohacking: From lifestyle changes to technology, nootropics, supplements, and fitness gadgets.
Self-Quantification: Topics like heart rate variability, activity trackers, and digital health tools, along with meditation, biofeedback, and cognitive assessments
Hormones:  From testosterone, estrogen, and cortisol to thyroid health, adrenal health, and hormone optimization
Spirituality:  From prayer, gratitude, and mindfulness to energy work, chakras, and spiritual healing 
These are some of the key takeaways from Ben Greenfield Fitness. By listening to the podcast, you can achieve your health and wellness plans and sweeten your overall quality of life. 

What Are The Negative Reviews Received By The Pod?
Many appreciate the knowledge Ben Greenfield Fitness provides about health and well-being. And they believe that spirituality can be an essential factor in achieving this. However, religion should not be included in the discussion.
Some have voiced concerns about the way he talks about employment opportunities for Ben Greenfield Life. Some have suggested that he is pushing a particular religion and that his language can come off as cult-like.
It is possible to discuss spirituality without promoting a particular religion, and Ben Greenfield should strive to do this. And get back to the basics of fitness and bio-hacking. 
Overall Thoughts On Ben Greenfield Fitness
After reading through our review, can you now see why the Ben Greenfield Life Podcast is among the best fitness podcasts?
Ben Greenfield Fitness Podcast is the perfect fit for anyone looking to improve their health and fitness goals. The show features various topics that can help you reach your objectives. From nutrition and physical activity to mindset and lifestyle changes, name it! Additionally, it offers helpful tips on how to stay motivated while creating long-term habits that will build a healthier life overall. If you're ready to take control of your health journey, this podcast is worth checking out! We promise it won't disappoint.
So what are you waiting for? Start listening now and become one step closer to achieving a healthier version of yourself.