Science For The People is a captivating podcast that dives deep into science's complex societal and cultural implications. From exploring the impact of technology on our daily lives to examining the relationship between public policy and scientific progress. This podcast offers an invaluable perspective on how science intersects with popular culture, history, and politics.
Whether you're looking to learn more about climate change or better absorb ethical issues surrounding emerging technologies. Science For The People has something for everyone. Join us as we explore this groundbreaking podcast in our comprehensive review! 
Overview On The Science For The People
Science For The People is a long-format interview podcast hosted by Desiree Schell. She explores the connections between science, popular culture, history, and public policy every week.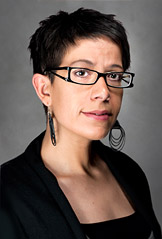 The podcast features interviews with prominent skeptics, researchers, and scientists from various fields. Each discussion focuses on the guest's perspective on science-related topics. It may be current research trends in their area of expertise or developments in public policy that affect scientific research. In addition, these guests also provide valuable insight into how science is communicated to the public. They offer tips for increasing access to accurate information about scientific topics.
Each episode dives deep into a different topic related to science so that listeners can understand how it works in our lives. From discussions about scientific issues such as fracking or vaccines to discussions about broader cultural implications such as racism or sexism. Science For The People aims to help listeners understand the evidence and arguments behind what's in the news and on the shelves.
You can listen to the Science For The People podcast on numerous streaming platforms, including Apple Podcasts, Google Play Music, Stitcher, Spotify, and TuneIn. You can also visit its website for more information about its episodes and to listen online. 
What Makes This Podcast The Best Science Podcast?
The Science For The People podcast has been receiving rave reviews for its ability to explain complex scientific concepts in a way accessible to everyone. Regardless of their level of scientific literacy. With clear explanations and real-world applications, the podcast is a great resource to deepen our knowledge of science and current events.
Furthermore, it helps bridge the gap between culture, location, and other factors by providing an unbiased look at how these disparate elements interact. This makes it an invaluable source of learning which will leave you feeling more informed than ever.
The show host is incredibly talented, and it is always a joy to listen to her unique conversation about science. Desiree has a fantastic ability to make complex scientific topics easy to understand for anyone who tunes in and keeps things interesting with her wit. It's no wonder why so many people look forward to each new episode. She brings knowledge and fun into every broadcast!
No other podcast delves as deeply into the latest scientific research as this one. It gives a comprehensive overview of current discoveries, allowing listeners to stay abreast of cutting-edge findings in different disciplines. From astrophysics to zoology and everything in between, this podcast offers an engaging exploration of new knowledge and its implications for today's world. 

Important Takeaways From The Podcast
Science is a powerful tool for understanding the world and driving progress. The podcast discusses how science is used to shape public policy and how it has evolved over time. It also explores the influence of popular culture on scientific advancement and how scientific discoveries have shaped our society.

History is a critical factor in understanding how science has evolved. Science For The People examines the history of science and how it has shaped current beliefs, attitudes, and public policy. It also looks at how different cultures have interacted with science and how they have influenced its development.

Popular culture plays a vital role in shaping our society. The show examines the influence of popular culture on science and how it has impacted how people think about and interact with science. It looks at how the public's perception of science has changed over time and how it has been used to shape public policy.

Public policy is a reflection of what the public values. It emphasizes how public policy shapes the utilization of science and influences people's perception of science. Also, it examines how public policy makers can use scientific progress to address challenges in society and support it.
These takeaways can help us better understand the complex relationships between these fields and how they have evolved over time. Additionally, they can help us better understand the implications of our actions and how they can affect scientific advancement and public policy. 
What Are The Elements That Science For The People Should Improve?
The Science For The People podcast is an engaging discussion on a variety of topics. However, the quality of the production is unfortunately inadequate. Technical issues such as bad audio quality and lack of editing are often so distracting.  It reflects badly on the listening experience. The interviews could benefit from better editing, as the "ums" and "ahs" should be cut out for a more polished sound. The podcast would be even more enjoyable with more investment in production quality.
Critics have widely criticized the Science For The People podcast's theme song for its harsh and grating sound, likening it to nails on a chalkboard. Many listeners have found it extremely unpleasant, a significant detractor from the otherwise high-quality content of the podcast. 
Overall Review On The Podcast
Science For The People is one of the best science podcasts available today. It offers a comprehensive and entertaining view of science, from its groundbreaking research to its ethical implications. Each episode dives deep into a different topic and is sure to leave you with a newfound appreciation for the wonders of science. If you're looking for an engaging podcast that covers a wide range of scientific topics, then Science For The People is the one to check out.
Start exploring and learning today, and get ready to be amazed by what science has in store!