Greetings to all cricket fans! You are now about to read our assessment on the Sky Sports Cricket Podcast. This exciting podcast offers an in-depth look at the world of cricket and provides fans with all the latest news, interviews, live coverage, and analysis. If you're a cricket fan looking for an entertaining way to stay up-to-date on your favorite sport, then this could be just what you need.
Keep reading to find out why we think Sky Sports Cricket Podcast is one of the best UK sports podcasts.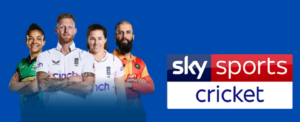 Summary Of Sky Sports Cricket Podcast
The Sky Sports Cricket Podcast is a podcast that brings cricket fans across the globe some of the best insights and analyses into the world of cricket. It is hosted by Nasser Hussain, Rob Key, Mike Atherton, and David Lloyd (retired last 2021). 
Sky Group, a division of Comcast, operates the Sky Sports group of British subscription sports channels, making it the leading provider of subscription television sports services in both the United Kingdom and Ireland. In 1990, they became the first broadcaster to show live coverage of a full England tour abroad when they visited the West Indies. 
This Cricket Podcast covers all aspects of international and domestic cricket, from news to gossip. Each week listeners can expect an in-depth discussion on results, upcoming fixtures, and player performance reviews. Additionally, their audience gets exclusive access to live coverage of major events such as the 1992 Cricket World Cup. 
The podcast also features interviews with huge personalities in cricket, including players and coaches, providing invaluable insight into life within professional cricketing circles. 
It is a weekly podcast that lasts approximately 30 minutes. Whether you are looking for detailed analysis or just want to stay up-to-date with what's happening in the sport, Sky Sports Cricket Podcast has something for everyone! 
What Makes The Show A Must-Listen Podcast
The Sky Sports Cricket Podcast is a must-listen show for cricket fans due to its engaging content, knowledgeable hosts, and special guests. 
First, the podcast boasts some of the most knowledgeable hosts in cricket media. Hosts like Nasser Hussain provide listeners with deep insight into the game from both a technical perspective as well as a more psychological one. He has captained England and can bring his experiences on-field to light in ways few other commentators can match. His interviewing technique also ensures that each episode contains an informative guest segment which adds further depth and expertise to the proceedings.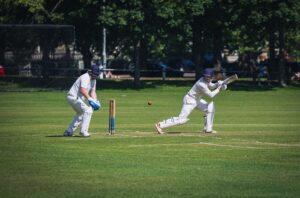 The topics discussed are equally fascinating. Ranging from current events such as international tournaments and domestic leagues or series to issues like pitch quality, team dynamics, or player transfers. The conversations remain enthralling throughout. All thanks to their variety and because of how regularly they touch upon topics that directly affect cricket fans. Be it through references about fan culture or more general questions about why teams make certain decisions, etc. 
Lastly, the Sky Sports Cricket Podcast has a number of well–known guests that add to the conversations, making them even more enjoyable! So make sure to take advantage of all the exhilarating content available each week!
Important Takeaways From The Sky Sports Cricket Podcast
Stay Informed: The Sky Sports Cricket Podcast is a great way to stay up-to-date on all the latest news and gossip about cricket. The podcast features interviews with players, coaches, and commentators so you can get first-hand information about the sport. 
Analyze Match Results: The podcast offers a detailed analysis of recent cricket matches. Allowing listeners to peek into how teams performed and what strategies were successful. A great way to learn more about the sport and understand what factors lead to success. 
Upcoming Fixtures: Listeners can stay ahead of the game by learning about upcoming games and what to expect from them. This is especially useful for those who enjoy betting on cricket, as they can gain an edge by being aware of which teams have a better chance of success. 
Debate and Discussion: The show is a great place to listen to debates and discussions about sports. Listeners can hear different points of view and gain valuable insight into the game and its current issues. 
Entertainment: The podcast is also an entertaining way to know more about cricket. The hosts are experienced commentators full of anecdotes and stories about the game. This can be a great way to relax and have fun as you learn. 

What Are The Negative Aspects Of The Pod?
The Sky Sports Cricket Podcast has been criticized for its poor audio and sound quality. 
Listeners note that the audio quality is terrible. Have they done some sound checks and thought about the wind factors? This makes it difficult to understand or distinguish the voices or sounds that are being recorded. Some also state that the sound levels of voices and sound logos are not balanced. As a result, the sound logo to come in at a much higher volume than the voices. And this can be quite jarring and unpleasant to the listener. 
Both reviews indicate that the podcast has not been given enough care or attention to its audio, resulting in a sub-par listening experience. 
Final Thoughts On The Sky Sports Cricket Podcast
The Sky Sports Cricket Podcast is one of the best UK sports podcasts and cricket podcasts today. Each episode covers a wide range of topics around cricket and features interviews with some of the biggest names in the game. Whether you're a casual fan or an avid follower, this podcast will provide plenty of enjoyable content for everyone. 
With its engaging topic that appeals to both newbies and experts alike, it's no wonder the Sky Sports Cricket Podcast has become so popular in recent years! If you love cricket or just want to learn more about it, then be sure to give it a listen. It's sure to be worth your time!