You know, news, is that daily dose of what's happening out there, right? We've mostly seen it as this serious, sometimes gloomy thing, the kind that makes you frown as you sip your morning coffee. But here's the twist: What if news isn't just about facts and seriousness? What if we can actually crack a smile or even have a good laugh at it?
In this review, we're diving into the world of news and humor. It's about questioning whether we can find humor hiding in the headlines. Let's see if we can unravel this intriguing blend of news and laughter as we delve into this podcast.
An Evening Of Reflection-A News Commentary Podcast Overview
Let's go back 3 years from now; remember when the whole world is stuck indoors? Well, Avery Johnson, a regular guy from New Jersey, found himself in the same boat. Now, instead of going nuts during the pandemic, he decided to do something pretty cool. He started his own podcast, "An Evening of Reflection."
An Evening Of Reflection is a news commentary podcast that presents real news stories in a funny and entertaining way. Hosted by Avery Johnson, this podcast is all about dissecting the most recent news stories in a slightly less than journalistic fashion. Avery delivers news in a concise, digestible, and easy-to-understand format.
This podcast discusses a variety of news stories, from serious to not-so-serious. It covers news and views, news and opinions, and everything in between. Avery talks about recent incidents like a Michigan woman getting a life sentence for strangling her boyfriend over loud music, a love triangle turning deadly, a Wendy's manager creating a fictional employee and scamming $20,000 in wages, and a gunman accidentally shooting himself in the neck.
An Evening Of Reflection is a funny news podcast that helps keep people informed and entertained. The podcast acknowledges that watching the news can be bad for people, but it aims to find a tiny bit of enjoyment in there. It is a great way to stay up-to-date with current events while having a good laugh.
Who Is Avery Johnson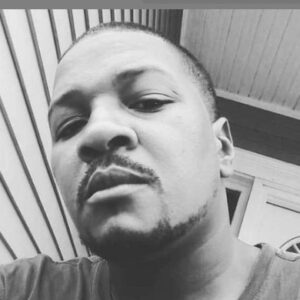 Avery Johnson, the guy running the show. He's not some big-shot journalist, just a regular indie podcaster from New Jersey.
While trapped inside during the pandemic, Avery started this podcast. He had been sober for two years, so it was also partly to keep himself sane.
He dislikes how depressing he sometimes finds the news to be. He enjoys making fun of it, especially when people do something silly that gets attention in the headlines.
Avery's philosophy is that we don't need to take everything so seriously. He believes that we can stay informed without feeling down or overwhelmed with fear. So, he's on a mission to change how news is delivered. He wants to make it more digestible and enjoyable. That's why he started this podcast. 

Reasons To Tune In To The Podcast
Okay, let me break it down for you. Why should you check out "An Evening Of Reflection"? 
First off, it's a total mood-lifter. With all the serious and heavy news we see every day, Avery manages to add a good dose of humour to real news stories.  Imagine it as your daily news with a side of laughs. Who doesn't need more of that in their life, am I right? You'll stay informed without feeling like the world's ending. It's all about making news more fun and less intimidating.
But what I really love about this podcast is how Avery isn't afraid to tackle the downright bizarre news stories that make you go "what the heck?" You know, those moments where you just can't help but scratch your head in confusion. Well, Avery dives right into those stories and gives his own unique perspective on them. He loves poking fun at the wackiness and oddness of it all.  Listening to him is like chatting with that one friend who always knows how to make even the most ridiculous situations lighter and more enjoyable.
And the best part is, the podcast won't eat up your entire day. Life can get pretty hectic sometimes. So even if you're swamped with work or other commitments, you can still find time to catch up on some news and chuckles. Be it waiting for your coffee to brew in the morning or taking a quick break between meetings, you can count on this awesome program to brighten up your day 
This An Evening Of Reflection podcast is the perfect blend of informative and entertaining – news and comedy. So, if you're tired of feeling overwhelmed by the constant barrage of heavy news, give this podcast a listen. 
What I Do Not Like
There are a couple of things that bother me about the podcast. First, there were these moments of dead air right after the first news segment that had me wondering if there was some kind of technical difficulty. It was a bit awkward and kinda took me out of the flow of the podcast.
Second, the intro music was just way too loud for my liking. It was so overpowering that it made it hard to hear the host. 
I do enjoy listening to the An Evening Of Reflection podcast, but these little issues do detract from my listening experience.
Recent Episodes*
In this episode, a Pennsylvania prison guard gets fired after a convicted murderer escapes under their watch. Meanwhile, a Vegas rapper finds themselves in legal trouble as they face charges for detailing a murder in one of their songs.
In this episode, let's dive into two shocking stories. First, a woman from Michigan receives a life sentence after strangling her boyfriend during an argument about loud music. Then, uncover the scandalous tale of a Maryland woman caught on video passionately kissing a married police officer and hear her audacious claim that she did nothing wrong. 
In this episode, a murder suspect who had managed to escape from a psychiatric hospital while wearing full shackles is finally found and captured. Meanwhile, the owners of a jewelry store put up a brave fight against a chubby would-be robber wearing a Trump mask during an attempted smash and grab.
Final Verdict
Overall, An Evening Of Reflection is a pretty rad podcast. It's not your typical stiff and serious news commentary show, which is a much-needed breath of fresh air if you ask me. The hosts keep things light and fun, while still managing to dish out some solid info about what's going on in the world. If you're looking for an easy and enjoyable way to stay in the loop, this podcast is definitely worth checking out.
So, go ahead and hit that listen button, and get ready for some good times!