If you're a football fanatic, you are in luck! You can find tons of exciting and entertaining soccer podcasts to listen to. A great example is the well-known Fighting Talk podcast which has become increasingly popular for its engaging content.
If you want to delve into the world of soccer and experience its alluring stories first-hand – why not give this beloved podcast a listen? Please keep reading to find out more about it!
Introduction To Fighting Talk Podcast
Fighting Talk is a popular sports show and podcast focusing on the latest sporting events. They invite guests to share their views and opinions on various topics in an entertaining and knowledge-filled manner.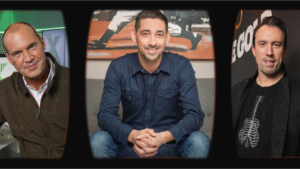 Johnny Vaughan first presented the show in October 2003. Christian O'Connell took over for the second series. And Colin Murray became the longest-serving presenter from 2006 to 2013 and again for the 2016–17 season. 
The show also encourages listeners to participate by answering one of the questions asked via email or text message. Colin Murray provides witty banter and rewards guests with points for their well-informed insights into sports-related topics. In addition, Fighting Talk also provides an outlet for its guests to express themselves regardless of whether it relates directly to a specific sport or not. 
The show airs on Saturday mornings for one hour between 11 and noon, using a similar format to the ESPN program Around the Horn. 
Reasons To Subscribe
The Fighting Talk podcast is a must-listen for anyone who loves sports or wants to stay up to date with what's happening in the world of sports. From former athletes and journalists to comedians and pundits, the show has an array of guests who offer unique insights into the topics. 
Colin Murray is an excellent host who brings out the best in his guests while maintaining a lighthearted tone throughout each episode. His natural wit and charm make him perfect for this kind of show. He creates conversations that are both informational and entertaining. 
The various topics covered on Fighting Talk make it enjoyable for everyone. From die-hard sports fans to casual listeners looking for interesting tidbits about their favorite teams or players. The interviews provide plenty of behind-the-scenes commentary on current events. As it offers humorous takes on everything from rivalries between teams to fun facts about individual players and coaches. 
There's something new every week on Fighting Talk, making it one of the most popular podcasts around. No matter your level of interest in sports!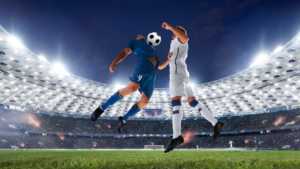 Some Of The Key Takeaways From The Fighting Talk Podcast
Humor is an essential part of the sporting world:

Fighting

Talk

encourages

listeners

to

take

a

light

hearted

view

of

the

sometimes

volatile

atmosphere

of

the

sporting

world

.

It creates a more positive, enjoyable atmosphere for those interested in sports and encourages conversations about the issues surrounding sports. 
Punditry should be informed and witty: The podcast demonstrates that an understanding of the sport and an ability to make clever remarks are vital aspects of being a successful pundit. It stimulates listeners to think deeply about the topics discussed and devise creative solutions. 
Witless outbursts are not rewarded: The show also exhibits that a lack of knowledge and insight into the sport is detrimental to the discussion. It helps listeners to be mindful of the issues and to think critically. 
Respectful debates are encouraged: The podcast encourages individuals to engage in respectful arguments And shows that different opinions and perspectives can be discussed respectfully. It highlights coming to a mutual understanding rather than simply shouting over one another. 
Discussion of the wider issues surrounding sports is promoted: It discusses the broader topics surrounding sports, such as racism, sexism, and homophobia. And this urges audiences to think more deeply about the impact of these matters on the sporting world. It creates an understanding of the points and encourages followers to take action to ensure that their views are heard and respected. 

What Are The Drawbacks Of The Podcast?
Although the Fighting Talk podcast is an entertaining discussion show, it does have some drawbacks. Firstly, the scorekeeping system used is a bit gimmicky and ultimately detracts from the show's overall quality. This system doesn't add anything to the show and often feels like a distraction from the actual discussion. 
Additionally, the show sometimes focuses too much on entertainment rather than providing insightful or meaningful discussions. It can make the show feel a bit shallow and lacking in substance. Lastly, the byplay between the hosts is occasionally too scripted and forced, making it feel unnatural and uncomfortable.
Final Thoughts On The Fighting Talk Podcast
Fighting Talk is an entertaining and informative podcast that provides an excellent platform for discussing sports news and events. It offers a lighthearted atmosphere with plenty of humor, puns, and insightful analysis from knowledgeable pundits. Whether you're an avid sports fan or just curious about the latest news in the world of sports, Fighting Talk is sure to provide something for everyone! 
Tune in to the Fighting Talk podcast for a different take on sports news and events! With witty repartee, clever wordplays, and intelligent commentary from knowledgeable pundits, you won't want to miss a single episode. So join us today for all the latest action!