Those particularly hoping to know all the latest news about every sport, formed within natural entertainment and wittiness, will enjoy the podcast The Right Time With Bomani Jones. Podcasts are now the standard way for fans to remain updated with their favorite sports. These podcasts talk about particular incidents and events in history. Some shows centered on one sport, like soccer, basketball, hockey, or American football.
What Happened To The Right Time With Bomani Jones Podcast?
ESPN Radio produces renowned podcasts, though only some are on the same standing as The Right Time with Bomani Jones. ESPN sports journalist, Bomani Jones, is the lead of the podcast. He usually talks about daily news about sports, pop culture, and other stories worldwide. Though the show focuses mainly on the NFL, Jones and guests talk about broadcasts and evaluations of the games in classic ESPN approach.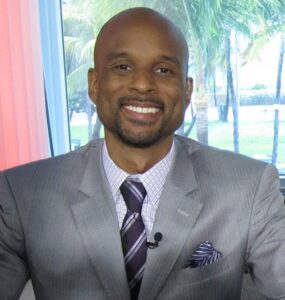 In March 2015, ESPN Radio launched The Right Time with Bomani Jones, then moved to the podcasting world in April 2018. And the show has noticed substantial growth and reshaping since the Covid-19 pandemic started. The listeners have become much greater, and the format has been revised to demonstrate Jones's style and character better.

But last July 2022, Bomani exited with an ambiguous goodbye. He told the listeners that the podcast would be on hiatus for some time. Then Bomani returned in September 2022 and will continue to host The Right Time With Bomani Jones ESPN Podcast on a Monday-Wednesday-Friday basis. He discusses sports, pop culture, social topics, and so on, with listeners' comments on Mondays, friends of the show on Wednesdays, and Domonique Foxworth on Fridays.
Why You Should Listen To This Podcast?
The Right Time With Bomani Jones Podcast is the site to visit for sports and social problems. For instance, he invited civil rights lawyer Carl E. Douglas to talk about the killing of George Floyd. He is a high-level thinker and cultural analyst. You'll be wiser as you listen.



Bomani Jones has always been cut out for podcasting, as he is at his most upfront and genuine on the show. He is impressive to listen to because he is not frightened about conflict. When his guests share their opinions, he suddenly says something completely contradictory, like tactfully pointing them they are wrong. Anyone will agree that he is one of the most intelligent people in sports journalism, and anyone eager for deliberation will gain their money's worth. He likewise manages to be a bundle of fun to his listeners, making their jaws drop laughing.
Bomani is aware of the proceedings in the sports world and anyone in the industry, and he handles each issue with critical analysis and spontaneous satire. He dives deep into all sides, from sports and music to culture and social issues. Only Bomani can deliver a smooth flow of conversation from topic to topic with vigor. It's nice that Bomani has ample time to elaborate on his opinions and perspectives.
The guests he invites are just as outstanding and always pleasing to listen to. Bomani Jones is among the few podcast hosts that keep listeners engaged even with no co-hosts and guests. He brings a particular level of depth that speaks about the connection between race, state, and culture in sports. This regular three-hour podcast is a perfect option for long drives and excursions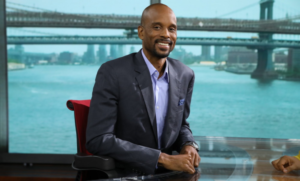 What's Not So Good About The Right Time With Bomani Jones
Even the best sports podcast receives some negative feedback since the show is only for some. He is smitten with keeping everyone informed of how well he's doing – it's irritating at some point. I enjoy his stream of thought, though it sounds like he has some innate hatred that materializes sometimes. And the delayed music when he wants to tell a scoop or joke is just out of favor. Just remove it if the production is editing it.
Overall Conclusion
What differentiates The Right Time With Bomani Jones from any other podcast is Bomani's tendency to support his statements with context declared by fact. He is not interested in boot licking to his listeners by rambling about what they want to hear. He stands by his opinions and acknowledges his mistakes. And most commonly, the podcast has fresh takes. Do yourself a favor and give the show a listen.