The rise of podcasts can be attributed to the accessibility of the format through platforms like Spotify. A successful podcast interview requires adequate preparation, a unique viewpoint, organized notes, and effective questioning to create a natural-sounding conversation for the audience. 
Here are some tips for conducting a great interview for your podcast.
Podcast interview preparation – As A Host
To ensure your podcast interview runs smoothly, it's important to prepare your guest adequately. This involves informing them about the process and minimizing technical difficulties to avoid delays. Providing a seamless experience increases the likelihood of your guest enjoying themselves and agreeing to future interviews. Additionally, satisfied guests may spread the word about their positive experiences, potentially attracting more. 
Do some Background Research
Before conducting a podcast interview, it is important to have some prior knowledge about the subject. It is not advisable to have your first exposure to the interviewee during the show. As the interviewer, your role is to introduce the guest to your audience, and having some background information about the subject will help you get the conversation started. 
Conduct some research on your own by utilizing search engines like Google. In the case of a professional podcast, LinkedIn can be a valuable resource for work-related information. Additionally, don't forget to explore past blog posts, interviews on other podcasts, social media updates, and personal news to find common ground with your guest.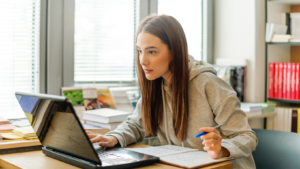 Aside from that, it is essential to pay attention to the most recent interviews of your guests. Observe the questions that they are frequently asked and refrain from asking them. Develop a unique angle and construct inquiries that prompt them to provide exclusive responses. You want your podcast interview to be different from their previous ones. 
It's acceptable to investigate your guest's social media accounts, contact their acquaintances and relatives where appropriate, or arrange a meeting before the interview to familiarize yourself with them. By showing interest in your guest's efforts, you can ask more engaging questions to make them feel valued and welcomed. 
Write the Guest's Bio for Them
It is necessary to make both your interview and a guest biography available to the public. The purpose of this bio is to introduce your guest, provide information about their profession or expertise, and explain why your listeners should tune in to hear the interview.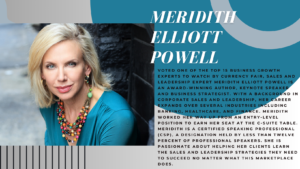 Frequently, guests come equipped with a pre-written biography that outlines their occupation, educational and professional background, and current endeavours. This may also include promoting their recent publication, undertaking, or merchandise. It is common for them to recycle the same phrasing in multiple settings, making your audience already familiar with it. 
By creating a bio for your guest, avoid being caught off guard during a podcast interview. Research their social media and website's "About" page to gather information. Consider your audience and include the most relevant details when writing the bio. This will prevent you from getting bogged down by irrelevant information during the interview. 
Prepare your Questions in Advance
The calibre of the guest and the questions asked during a podcast interview are crucial. It is essential to craft compelling and pertinent questions that will capture the interest of your audience when preparing for an interview. 
While it's not necessary to plan out every single word, it's crucial to have a basic set of inquiries ready to ask. It's also beneficial to have a backup list of questions that can be asked in case of extra time. 
You can ask your guests about their life, work, business, lifestyle, and other relevant topics. It's best to avoid asking controversial, uninteresting, or irrelevant questions unless you've already discussed them with your guest.
Refrain from asking basic questions as they give off the impression that you are unfamiliar with your interviewee.

Avoid asking yes/no questions as they can be uncomfortable if your guest is not naturally talkative.

Do not ask leading questions as they provide your guest with an easy answer to repeat.

Ask one question at a time to prevent confusion, especially if your guest has a lot to say.

Avoid referring to your list of questions as it sounds rigid and artificial, revealing that you are conducting a pre-planned podcast interview instead of a spontaneous conversation.

Focus on asking "how" and "why" questions as they delve into meaningful topics.
Tell your Guest What to Expect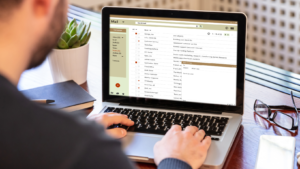 Send Your Questions To Your Guest Before The Interview
Providing interview questions in advance can be beneficial as it may ease the interviewee's nerves and result in more thoughtful responses. Spontaneous interviews can be unpredictable, as it relies on the interviewee's mental agility. While some individuals may be skilled at improvising, advance notice can still be helpful for specific questions, especially for less experienced interviewees. 
Be willing to work with your guest to enrich the interview if they have any ideas. Also, share the biography you have written about your guest with them for their review and feedback. 
Brief Your Guest About Your Show
To conduct a successful podcast interview, ensure your guest is familiar with your show and audience. Send a concise email outlining the following:
The format of your podcast

The demographic of your typical listener

The duration of the interview

Your promotion plan for the episode
Providing these details will let your guest customize their responses to your audience and feel at ease during the discussion, as there will be no unexpected factors.
Provide Your Guest With Any Technical Information They Need
To ensure a smooth recording process for your podcast, it's important to provide instructions to your guest beforehand. Here are some key points to cover:
Ask your guest to find a quiet space with good acoustics and a door they can close if needed.

Check their internet connection to make sure it's compatible with your remote recording software.

If you won't be using software that records both you and your guest, ask your guest how they plan to record on their end and provide guidance on their equipment setup.
Minimize Distractions
Before inviting someone to be a guest on your podcast, ensure that you have no other distractions during the recording. This means closing your email and social media apps, silencing your phone, and locking your office door.
It's also advisable to avoid eating lunch before the interview to prevent any embarrassing belches. Additionally, take care of your pet's needs beforehand to avoid interruptions during the session. 
Maintaining the flow of an interview is crucial, and a break can disrupt it, mainly if the interviewee uses the break to attend to other tasks such as checking emails or making phone calls. It is vital to keep the guest engaged and avoid any distractions.

Podcast Interview Preparation – As A Guest
If you're going to be a guest on a podcast, there are certain things you can do to enhance the quality of the interview and make it more engaging. Keep these tips in mind and share them with any future guests you may have! 
Be Familiar with the Podcast
If you are going to be a guest on a podcast, it could have happened in two ways: either the producer or you approached them. Regardless, it would be wise to prepare by familiarizing yourself with the show's previous guests, the questions the host typically asks, and how to stand out from other guests.
To do this, it's recommended that you listen to a few episodes or even revisit them if you have already listened. This will give you an idea of the host's interviewing style, help you avoid repeating information, and serve as a reference point during the interview. 
Learn a few things about the host
It is advisable to search for information about the host's personal interests by using Google. You can check their profiles on social media platforms such as LinkedIn, Twitter, Instagram or their personal website. This knowledge will help you establish a connection with the host and facilitate building rapport during the interview. 
Provide a Bio and Headshot
Providing your own biography and headshot before being interviewed as a guest on a podcast can be helpful to the host. This enables the host to use your information as a basis for their questions and to promote the episode. Your photo and bio may be used for advertising on social media, creating show notes, or summarizing the podcast.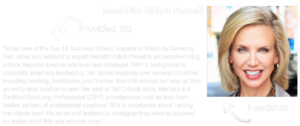 By giving the host your photo and bio, they can get to know you better before the interview, avoiding any potential embarrassment of sharing outdated information.
Formulate talking points
Just like preparing for a media interview, it's important to have talking points in mind for a podcast interview. However, it's best to keep the conversation natural and not overly scripted. Instead, jot down your thoughts in a freeform manner and then condense them into clear bullet points.
These notes can serve as a guide, but don't rely on them too heavily to avoid stumbling over your words. Ultimately, the goal is to have an engaging conversation with the host. 
Know the Recording Format
Prior knowledge of the recording software the host uses is recommended for a smooth interview process. The commonly used software includes Zoom, Skype, or Google Meet, and it is advisable to conduct a test run before the actual recording session. 
Ask the Host What you can Prepare
Each podcast host has unique expectations of their guests, so it's essential to communicate with them beforehand. Ask the host what you can do to prepare, such as arriving early or bringing specific equipment.
As a guest, you should strive to make the interview as great as possible and make the host's job easier. While you can't fix a lousy host, you can take responsibility for your performance and ensure you don't contribute to a lacklustre podcast episode. Preparation is the key to a successful podcast interview, so ensure you're ready to go! 
Practice, Practice, Practice
To avoid sounding artificial and excessively prepared during an interview, it is best not to memorize your talking points. Instead, rehearsing beforehand can assist you in sounding more natural and engaging.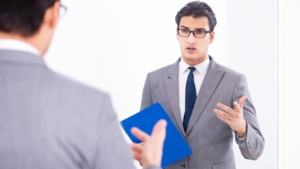 Get Plenty of Sleep
To ensure a successful podcast interview, it is recommended to prioritize getting adequate rest the night before. This will allow you to be alert and fully present during the conversation. Additionally, if the interview is being filmed, a good night's sleep will help you appear lively and ready for the camera. 
Arrive a Few Minutes Early
Typically, the host schedules sufficient time for a sound check during the meeting. Being punctual demonstrates your dedication and professionalism, indicating to the interviewer that you are taking the job interview seriously. Additionally, it provides an opportunity for you to relax after your travels and gather your thoughts.
Give Importance To The Podcast Interview
I hope these tips are valuable to all aspiring and veteran podcasters out there. By taking the time to prepare for your interviews, you can elevate the quality of your content and enhance the overall experience for both you and your guests. Remember, a little preparation goes a long way in taking your podcast to the next level. 
After applying these tips, please share your podcast interview experience with us. Additionally, if you are a podcast host or guest, you may have encountered something you wish you had known earlier. Share your thoughts in the comments section below, and I will include your suggestions in the future.