Being noticeably different from the crowds can be tricky in a world where everyone competes for attention. And considering YouTube is among the most effective platforms for audio content today, it stands to reason to include that medium in your plans. But ensure you're offering something that no one else does. So, can you start a podcast on YouTube Channel? Of course, you can. This post will tackle the fundamentals of starting a podcast afresh, with YouTube being your ultimate goal.
Why You Should Start a Podcast On YouTube
YouTube is the largest platform podcasting-wise, bearing 24.2% of listeners, with Spotify in second place with 23.8%, followed by Apple with 16%. With a huge number of people resorting to YouTube as their source for podcasts, it's a great idea to access that potential audience. Other benefits of publishing your podcast on YouTube:
reach listeners who prefer watching videos
you can maximize real-time review from the comments section
allows you to pitch episodes with shorter clips
it has a detailed analytics report
has a compelling recommendation algorithm that brings your show in front of people following a similar niche/topic

---
Setting Up A Podcast On YouTube
Create A YouTube Podcast Channel
In the beginning, you have to create a YouTube podcast channel to kick off your video podcasting journey.
Follow these instructions in creating your channel:
Go to the website of YouTube.
Click 'Sign In' in the top right corner of the page. Then log in with the Google account you'd want your channel to be linked with.
If you don't have a Google account, click 'Create Account' and follow the directions to create one.
Then head over to your YouTube settings. Then select 'Create A Channel.'
Fill in the information needed (including your date of birth, country, gender, and preferred privacy settings).
Remember to customize your YouTube channel.
Click the 'All done' button to complete the setup.
Make sure your YouTube channel looks seemly. Have a few ready videos to publish immediately, so your channel does not appear too empty.
What Do You Need To Start A Podcast On YouTube
Investing in the proper equipment when starting a podcast on YouTube is vital. This will guarantee that both your video and audio quality are of the highest quality, contributing to your podcast's success.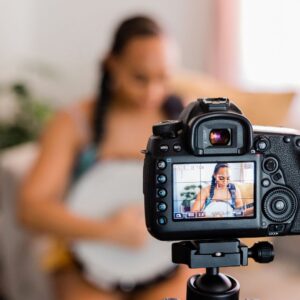 What podcast video gears and software are the fundamentals in creating a video podcast if you're only starting?
a good-quality microphone

a high-definition camera, a webcam, or a camera phone can be used

a laptop

headphones

Other equipment you may want to consider:

a mic arm

a tripod

lighting

an audio interface

additional microphones 
Because you're worried about podcasting, or making dozens of video dialogues across the network, you'll need to have skilled-level software. Many new podcasters only resort to GarageBand or Audacity.
---
Making Your Podcast YouTube Ready
Let's imagine you're already creating your podcast audio, which is good. But you can make that even better when you place a camera in your room, then record your audio. Follow these best techniques, and you'll be in the right direction to multiplying your audience in a jiffy.
Record Your Episodes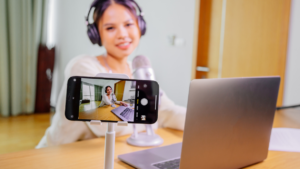 Above all, you need to ensure you record your video and audio separately. You read it right. Your cameras will certainly be able to catch your voice, though it's better to record them apart to establish a top-notch quality of your audio. Before buying any external camera device, you can capture and submit your podcast on your in-built webcam. Software like Zoom or QuickTime is perfect for recording yourself talking.
If you don't have a studio, you can design a cool studio in your condo/home. You need your place to be equipped to record crystal-clear audio and be delightful to the eye.
Take into consideration the background. What do you want your audience to see physically? It mustn't be anything that's going to distract your viewer. This suggests tidying up the mess in your room or creating a backdrop that conceals the shambles. Perhaps a poster or some award or credential. It can be visible. However, it mustn't remove the exposure from you or your show.
You also like to trap the best lighting attainable. Since we want to have a crystal-clear sound quality, be mindful of background noises such as barking dogs, air conditioner, your kids playing around the house, and so on. Record a 10-second clip to double-check the audio, video, and lighting.
Edit Your Video
There are several video editing software products you can choose from, depending on your budget, experience level, and features you need, such as Reaper, Adobe Audition, Audacity, or GarageBand.
It's important to ALWAYS sync your video and audio. Choose what sections you want to retain or delete and deliberate if you like to switch the sequence. As part of the editing process, think of making your video more amusing. If appropriate, include animations so people won't become jaded watching your podcast.

It is very important to make sure your computer has sufficient memory and storage space to store heavy files.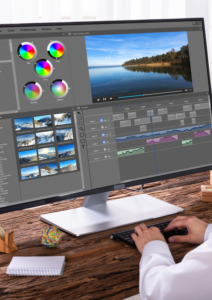 8GB is the minimum, and 32GB is the optimal capacity of RAM you should have for video editing. External hard drives can maximize storage capacity when you don't have enough storage available.
Create shorter highlight clips
You can divide each podcast episode into smaller video clips and publish them individually, together with the full-length episode. This is ideal for exposure because it enables you to aim for many different keywords from one unique part of the content. Ensure the video title and description includes the keyword for which you like the clip to be discovered. Clips also help bring more audience toward the full-length videos.
Add timestamps
Improve audience retention by adding timestamps to your video descriptions. These timestamps direct viewers conveniently to certain parts of your videos.

Convert Audio To Video Format
To prepare your audio content for YouTube, you'll have to convert your audio files to video. MP4 is the simplest and the most time-efficient form of uploading a podcast to YouTube. You have to design a visual graphic for the background of your show. This graphic content can have static images, your brand logo, actual videos, B-roll footage, etc. You can assign the task of designing your visual graphic to an expert or utilize graphic design software, such as Canva or Snappa.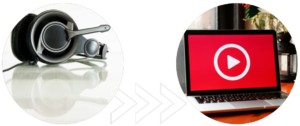 What measures as a visual for your podcast? Podcast artwork's minimum size is 1400 x 1400 pixels, and the maximum size is 3000 x 3000 pixels. The graphic must include your name (host)  and the brand logo.
Video formats supported by YouTube

.MOV

.MP4

.MPEGPS

DNxHR

MPEG-1

.MPG

.FLV

ProRes

.MPEG-2

.AVI

3GPP

CineForm

.MPEG4

.WMV

WebM

HEVC (h265)
Create custom thumbnails
Creating colorful YouTube thumbnails can immediately capture people's attention and help you distinguish your podcast on a medium jammed with normal thumbnails all needing views. Canva is a popular tool to help create thumbnails. You can effortlessly personalize your thumbnail using its easy-to-navigate dashboard.
Some ideas to remember when you create a thumbnail for your video:
Clear, consistent branding
Show your face to build an emotional connect
Reduce your text word count, but make it stand out
Avoid redundancy in the title
Use the same colors and fonts

---
Uploading Your Video To YouTube
Last but not least. Upload your video on YouTube. To do this, sign into your account and click the camera icon with a plus (+) sign.
Then tap the 'Upload' button. Then, press 'Select files' to find the episode file saved on your computer. While the video uploads, add the title and description. Click your preferred thumbnail.
Now publish your video. You can also decide to post on a scheduled date. Make sure you know the appropriate time to upload your video to gain more viewers.
And that's it! You've now submitted your first Youtube video podcast. After the challenging editing process, seeing your show on YouTube is quite rewarding.
---
How To Monetize Your Video Podcast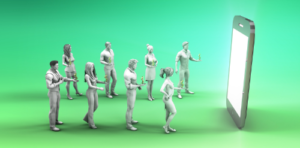 The most common way to monetize videos is through the YouTube Partner Program (YPP). However, to qualify for monetization, you must have:
4,000 watch hours over the last 12 months
at least 1,000 subscribers on your channel.
Other ways to earn money on YouTube:
Paid Sponsorships
Advertising
Product Promotions
Donations
Channel Memberships
Stuff you can do to your content that can boost the success of your podcast:
– Upload videos longer than 10 minutes (increasing viewing

 time, hence increasing the number of ads Youtube can display and the sum of money Youtube is paying for your video content)
– Include common keywords in the title
– Add the URL of your social media
– Lead traffic to your website through your videos
Conclusion
YouTube can be a true asset in winning a podcast audience. It'll help you reach more people, even those who aren't mainly following audio podcasts. Learning how to start a podcast on YouTube Channel is quite easy! But you need to exert some effort into your work. Make quality videos, and devote enough time to the thumbnails, titles, and descriptions. Furthermore, monitor the statistics to determine where and how you can be better at it. If you continue going this way, you're on the right track to owning a successful podcast on YouTube. Anyone can start a podcast on YouTube. If you need a complete guide, go see our post on how to start a podcast.